Empty supermarket shelves are greeting shoppers across the United States. Businesses and consumers are concerned that the global supply chain crisis and renewed public health restrictions in response to the Omicron variant could exacerbate the situation.
Images of product shortages are flooding the social media landscape, leading to a viral hashtag "Bare Shelves Biden." The campaign has been making a comeback in January in the face of lower inventories at local grocery stores and mega-chains.
But is it as terrible as the press and social media make it out to be at the grocery stores?
Not quite, asserts President Joe Biden.
During a Jan. 19 press conference, Biden dismissed reports of an increasing number of empty store shelves nationwide, calling them misleading since the data point to fully stocked stores.

"I often see empty shelves being shown on television. Eighty-nine percent are full, which is only a few points below what it was before the pandemic," he told reporters during the press conference.
The Numbers, Trends, and Warnings
According to the IRI Supply Index, 86 percent of grocery products and 90 percent of consumer-packaged goods were available for sale last week. The administration has been closely monitoring these numbers, which were shared by Brian Deese, director of the National Economic Council, on Twitter on Jan. 20.
But while the primary IRI indexes were close to fully stocked, specific items, from dairy to frozen foods, have been on the decline or remained stubbornly stagnant week-over-week. Baking products, refrigerated dough, and frozen baked goods have been some of the least stocked edible items in U.S. stores.
Others in the agricultural sector warn that produce, including asparagus and onions, is exceptionally scarce in the Midwest.
A recent National Grocer Association (NGA) survey found that more independent grocers, chain grocers, and wholesalers anticipate the cost of goods to rise over the next 18 months. They also say that it has been harder to keep up with demand for shelf-stable food items, fresh produce, and non-food items.
Market experts purport that grocery availability is not as bad as in the former Soviet Union or a developing country. But the numbers continue to be below pre-pandemic levels. At the same time, businesses and even government agencies are warning about this development.
Before the recent snowstorm that blanketed the Eastern United States, the District of Columbia Homeland Security and Emergency Management Agency (DC HSEMA) posted a tweet regarding "empty shelves."
"If you're hitting the grocery store to prepare for winter weather, please just buy what you need, and leave some for others! You may have noticed empty shelves in some stores due to national supply chain issues, but there is no need to buy more than you normally would," the agency wrote on Twitter on Jan. 15.
Analysts at Panjiva, the supply chain research unit of S&P Global Market Intelligence, stated in a research note that "2022 could easily be more of the same" in terms of a struggling supply chain.
"Built-up congestion, even if demand wanes, could continue to pressure logistics networks and keep shipping rates elevated. This scenario assumes that ports, carriers and inland logistics networks are not able to find a way to alleviate bottlenecks," the report stated.
In an earnings call, Vivek Sankaran, CEO of the grocery store chain Albertsons, revealed that the surge in new infections related to Omicron "put a dent" in its recovery plans.

"We have sustained several months of out-of-stocks in several categories, and I think, as a business, we've all learned to manage it. We've learned to make sure that the stores are still very presentable, give the consumers as much choice as we can get, and we were expecting that supply issues get more resolved as we go into this period right now," Sankaran told analysts.
"There are more supply challenges, and we would expect more supply challenges over the next four to six weeks."
Omicron-driven absenteeism has turned into a critical hurdle in resolving the supply chain crisis, says Sean Connolly, president and CEO of food giant Conagra Brands.
"It's entirely reasonable for all of us to project that the next month or so could remain strained within the supply chain as Omicron runs its course," Connolly said in an earnings call earlier in January.
Labor shortages have also impacted the supermarket industry.
Many NGA member wholesale grocers and retail outfits reported in a separate survey that they are operating their locations at half of their normal workforce.
Like other employers struggling to fill positions in this era of The Great Resignation, the retail food sector is responding to a scarcity of workers with higher compensation and better perks and benefits.
But it isn't only cashiers and grocery clerks contributing to these conditions. A truck driver shortage has become ubiquitous in this economy.
Shay Myers, CEO of Owyhee Produce in Parma, Idaho, stated that the scarcity of drivers is a contributing factor to empty shelves at supermarkets. Truckers are getting older and retiring, and not many young people are entering the career.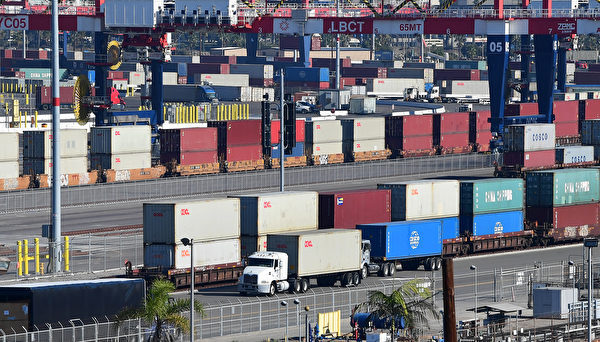 Data from the Idaho Trucking Association show that the state is down by 5,000 drivers. Nationally, there are approximately 80,000 open positions. The White House announced a proposal to increase personnel in the trucking industry. One proposal is to make it easier for drivers to receive their commercial driver's licenses.
Still, this trend has forced Owyhee Produce to increase shipping rates.
"We just have to either spend a lot more to get a truck to make the deliveries to these locations throughout the nation, or we have to wait longer to get a truck to make those deliveries," Myers told a local news affiliate.
Analysts state that other factors, such as workplace disruptions and poor weather conditions, might lead to more logistical challenges in 2022, potentially escalating the supply chain crisis and keeping inflation elevated.
Phil Lempert, editor of the website SupermarketGuru.com, called the present environment "the perfect storm."
U.S. food prices surged at an annualized rate of 6.3 percent in December 2021, the latest Bureau of Labor Statistics (BLS) data found.