News analysis
Igor Danchenko, the primary source for Christopher Steele's dossier, has been indicted on a five-count charge of making false statements to the FBI in the Eastern District of Virginia. The indictment and arrest of Danchenko was confirmed in a statement issued by the Office of Special Counsel John Durham, who noted that his "investigation is ongoing."
Danchenko is the third person to be arrested as part of Durham's ongoing probe into the origins of the FBI's investigation into alleged ties between the Trump campaign and the Kremlin. Former FBI lawyer Kevin Clinesmith was convicted of doctoring a document in relation to the FBI obtaining a FISA warrant on Trump campaign adviser Carter Page. Former Hillary Clinton campaign lawyer Michael Sussmann pleaded not guilty last month to a charge of lying to the FBI while allegedly attempting to induce the FBI to investigate a false Russia conspiracy theory.
Danchenko's indictment appears to be the most significant development in the Durham investigation to date. As Steele's "primary sub-source," Danchenko was ostensibly responsible for most of the content within Steele's dossier. The dossier was later used to obtain the FISA warrant on Page. Steele's dossier was commissioned by opposition research firm Fusion GPS on behalf of the Clinton Campaign.
A summary of the dossier was also attached to the January 2017 Intelligence Community Assessment that blamed Russia for interfering in the 2016 election to help then-candidate Donald Trump. That assessment played a key role in efforts to investigate Trump, culminating in the appointment of special counsel Robert Mueller.
Danchenko is charged with lying to the FBI about two specific facts.
Durham Reveals Democrat Party Operative as a Source for Steele's Dossier
Count One of Durham's indictment relates to denials from Danchenko to FBI agents that he had spoken with "PR-Executive-1," now identified as Charles Dolan, about any material contained in Steele's dossier. As Durham's indictment lays out, Dolan, described as a "long-time participant in Democrat party politics," was actually Danchenko's source for many of the allegations within Steele's dossier. Dolan's role in the creation of the dossier was not known publicly until yesterday.
Dolan's identity as PR Executive-1 has been confirmed through a brief statement from his lawyer, who also noted that Dolan was a "witness" in Durham's ongoing case.
Danchenko, who had worked at the left-leaning think tank Brookings Institute from 2005 to 2010, was introduced to Dolan in February 2016 by another Brookings employee, Fiona Hill, who had previously introduced Danchenko to Steele in late 2010. Following this introduction Danchenko began working for Steele in 2011. Hill would later become known to the public in 2019 during her testimony at the impeachment hearings of then-President Trump.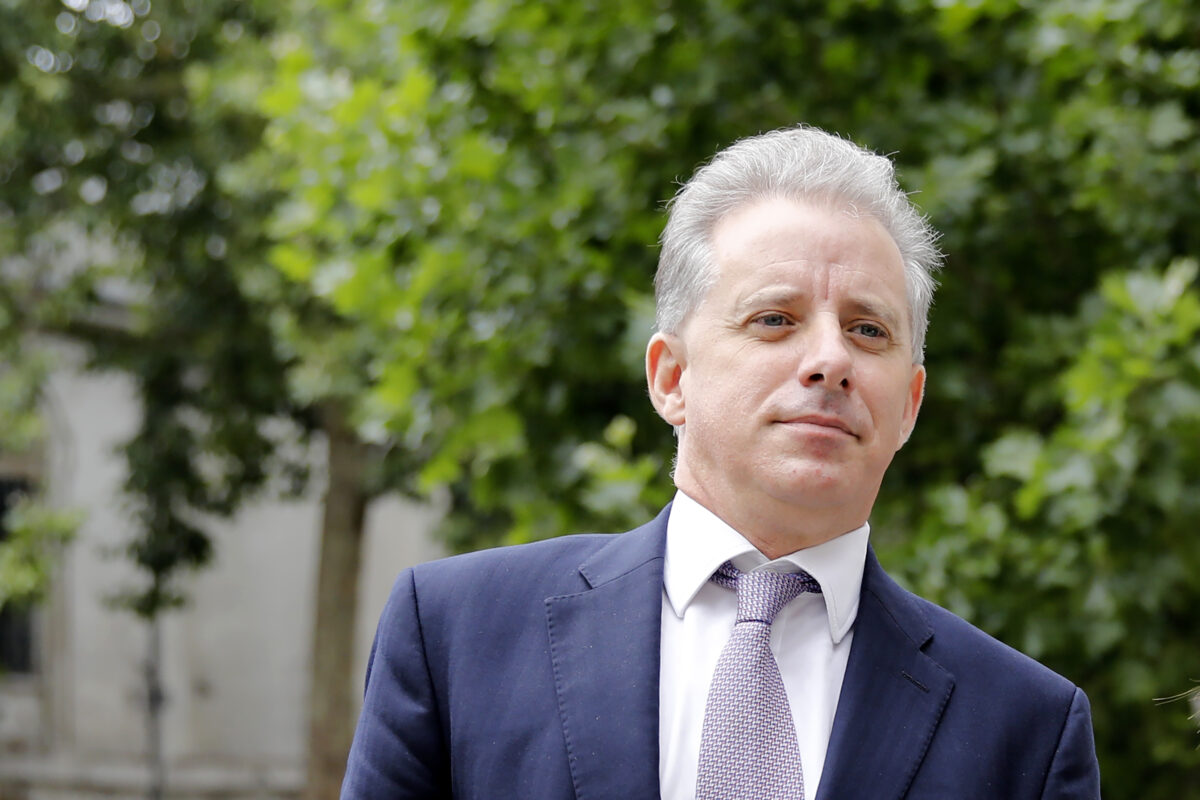 Durham notes in the indictment that Dolan's role was "highly relevant and material" to the FBI's review of Steele's allegations because Dolan "maintained pre-existing and ongoing relationships with numerous persons" named in Steele's dossier.
Additionally, as Durham's indictment notes, "allegations sourced to [Dolan] by Danchenko formed the basis of a [dossier] report that, in turn, underpinned" the FISA applications made by the FBI on Trump campaign adviser Page.
Durham repeatedly notes that if Danchenko had not lied to the FBI regarding Dolan's role, the FBI might have taken further investigative steps, including interviewing Dolan. While this assertion may be accurate, it also appears that the FBI failed repeatedly to investigate specific details or events that could have been easily verified or disproven.
Dolan and the Clintons have a lengthy history that dates back to the 1990s. In 2008, Dolan served as an adviser to then-Sen. Clinton's presidential campaign and he "actively campaigned" on behalf of Clinton's 2016 presidential campaign.
Clinton Adviser's Role in Dossier and His Russian Connections
From 2006 to 2014, Dolan handled public relations for the Russian government and a state-owned energy firm. According to Durham, Dolan maintained relationships with the then-Russian Ambassador to the United States and the head of the Russian Embassy's Economic Section in Washington. As Durham notes, both men would later appear by name in Steele's dossier.
Durham's indictment details Dolan's communications with a number of high level Russian officials that took place at the same time that Clinton was accusing Trump of communicating with the Kremlin. Dolan's ongoing work for Russia makes it likely that he should have been required to register with the Department of Justice under the Foreign Agents Registration Act, but Durham's indictment does not address this matter.
Information from Dolan was featured in an Aug. 22, 2016, dossier report from Steele that ostensibly described the reasons behind the departure of Paul Manafort from the Trump campaign. Dolan told Danchenko that he had received this information from a "GOP friend." But Dolan later acknowledged to the FBI that he had "fabricated" the meeting and instead relayed information he had obtained from public reporting.
It also appears that Dolan may have played a role, unknowingly or otherwise, in some of the more salacious aspects of Steele's dossier. In what was described as a "June 2016 Planning Trip," Dolan stayed at a Moscow hotel. As Durham's indictment notes, Dolan was given a "tour" of the hotel's presidential suite, and met with the manager and other staff of the hotel. During the tour, it was mentioned to Dolan that Trump had stayed in the presidential suite, but Durham notes that Dolan claims there was no mention of "any sexual or salacious activity."
Allegations of a "pee tape" made at the hotel's presidential suite during Trump's stay were contained in Steele's June 20, 2016, report. Steele's dossier falsely attributed the story to American businessman Sergei Millian–but Danchenko later claimed that he had characterized the alleged activity to Steele as "rumor and speculation." Danchenko, who initially told the FBI he was at the hotel in June with Dolan, later admitted that he had not visited the hotel until October 2016.
Clinton Adviser's Involvement in Dossier Apparently Extensive
Durham also includes an email from Dolan that appears to reference former UK Ambassador to Russia, Sir Andrew Wood. In an email discussing Steele, Dolan writes that he is "[a]lso in conversation with former British Ambassador who knows [Steele]."
Wood famously brought the Steele dossier to the attention of then-Sen. John McCain (R-Ariz.) at a meeting in November 2016 during a private meeting in Nova Scotia, Canada. McCain sent an associate, David Kramer, to London to meet with Steele on Nov. 28, 2016. Kramer gave a copy of Steele's dossier to McCain who, in turn, provided a copy of the dossier to then-FBI Director James Comey on Dec. 9, 2016.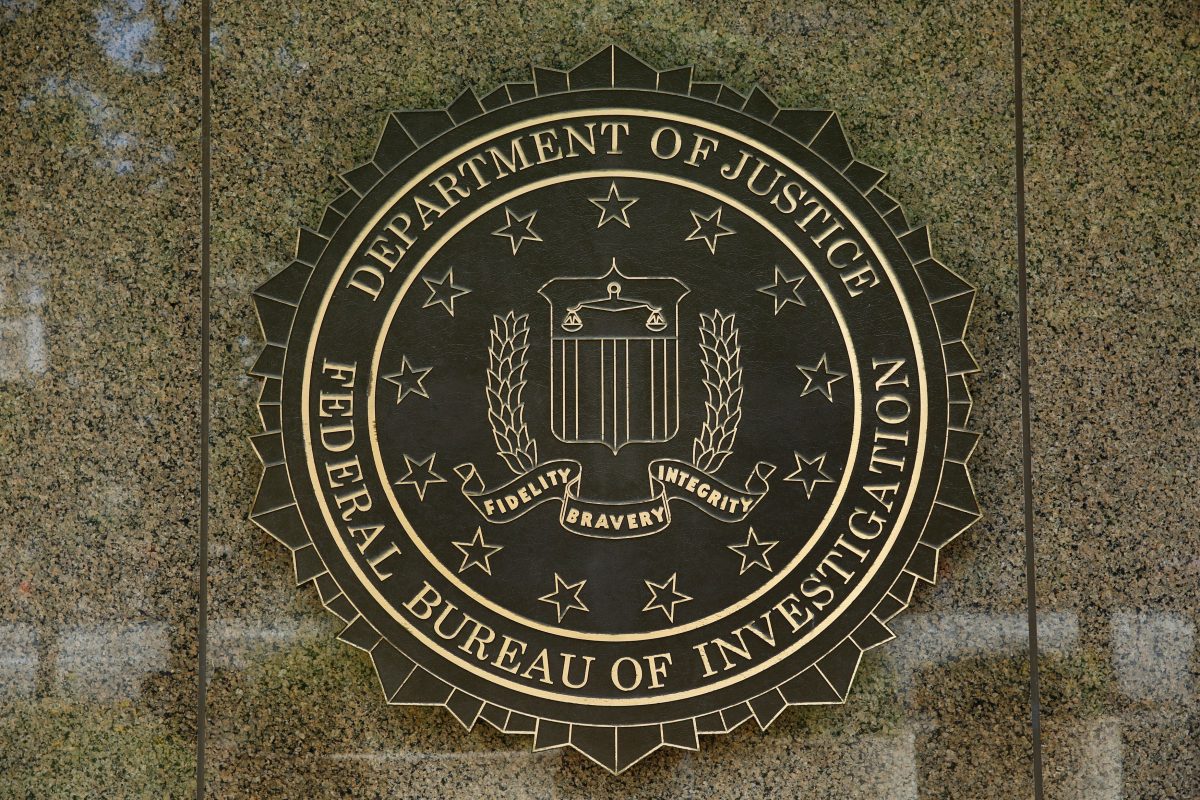 All the charges against Danchenko center around statements that he made in Eastern Virginia—likely at his home. Durham might be strategically inclined to focus on these particular charges as they allow him to file outside of the Democratic-leaning D.C. courts. The geographic focus of the indictment may also explain why some of the material claims made in the dossier were either not discussed or mentioned only in passing in the indictment.
Durham's indictment notes a number of other meetings, conversations, and emails between Dolan and Danchenko showing that Dolan passed along other information also used in Steele's dossier.
Durham's indictment also reveals that Dolan may have provided some assistance to Danchenko. Durham notes that on June 10, 2016, Dolan emailed an acquaintance regarding efforts to assist Danchenko in obtaining a U.S. visa, stating that Danchenko "owes me as his Visa is being held up and I am having a word with the Ambassador."
Additionally, Dolan appeared to have promised another alleged dossier source, Olga Galkina, a position in the Clinton State Department if Clinton was to win the 2016 presidential election. Galkina is cited in Durham's indictment as telling associates that Dolan would "take me to the State Department if Hillary wins." The implication behind Galkina's claim is that Dolan was promised a role in Clinton's administration himself.
Durham also describes how Danchenko recommended Dolan and his public relations firm to Galkina, who at the time was serving as Alexi Gubarev's personal secretary. Gubarev, a Russian internet entrepreneur, ultimately hired Dolan as his PR adviser. Strangely, Gubarev would end up being falsely accused in Steele's dossier of working with Russian hackers to infiltrate the Democratic National Committee's computer systems. When Gubarev later sued Fusion GPS for defamation, Dolan served as Gubarev's spokesman.
The Fictitious Sergei Millian Phone Call
The remaining four charges laid out in Durham's indictment of Danchenko relate to Sergei Millian, an American national of Belarus descent. Many of the details behind these charges were already known to those who had been investigating the Russia-collusion stories.
Durham's indictment alleges that Danchenko lied to the FBI on four separate occasions, each time claiming that he'd had a phone conversation in the summer of 2016 with someone he believed to have been Millian. For his part, Millian has always stated that he never met Danchenko, in person or by phone. Millian's assertions are emphatically proven in Durham's indictment of Danchenko where it is repeatedly stated that "Danchenko never spoke to Chamber President-1 [Millian]."
Millian differed from all of Steele's other purported sources in that he had no actual contact with anyone within Steele's orbit—including Danchenko. Steele has demonstrated a preference for his targets to be physically present with his operatives. And indeed, Steele told the FBI that he believed Danchenko had met with Millian on "two or three separate occasions."
The allegations attributed to Millian are crucial to the Steele dossier. Steele used Millian as the supposed source for his allegations of a "well-developed conspiracy of cooperation" between Trump and Russian President Vladimir Putin, which was foundational to the Trump-Russia collusion narrative. Steele further attributed Millian as the source for allegations regarding secret communications between Russian Alfa Bank and Trump. Also ascribed to Millian were the Wikileaks email dump and the salacious "pee tape" story. All from a person whom neither Steele nor Danchenko had ever met with or spoken to.
Danchenko admitted to the FBI that his first outreach to Millian was on July 22, 2016, via email, which is cited in Durham's indictment. But by this point, Steele, apparently believing that Danchenko had actually met Millian, had already published two reports in his dossier that attributed specific allegations to Millian. As Danchenko admitted to the FBI in a November 2017 follow-up interview, Steele erroneously believed that there had been in-person meetings between Danchenko and Millian, a belief which Danchenko did not correct.
It is unlikely that Steele would have placed so much emphasis on Millian as a major source without a plausible scenario for how these stories were obtained.
FBI Continued Investigation of Trump Despite Danchenko Contradictions
Although Steele named Millian as one of his sources to the media, State Department officials, and the FBI, he was more guarded when it came to his other alleged sources. Their identities were only uncovered last year after internet sleuths extrapolated information from Danchenko's interview notes with the FBI. These individuals, friends and acquaintances of Danchenko, did not have any pertinent information about Putin's thoughts or intentions, nor were they in a position to obtain any such information.
All six of these alleged sources have recently come forward and signed affidavits denying having ever told Steele or Danchenko anything in relation to the dossier.
While some commentators, including ex-FBI agent Peter Strozk, are now suggesting that the FBI was duped by Danchenko, that is categorically not the case. Durham's revelations with respect to Millian were known to the FBI by late January 2017 as they knew that Steele had attributed information in early dossier reports to Millian. At the same time, the FBI also knew that Danchenko had not yet reached out to Millian at that point. Similarly, Millian's alleged phone call could have been easily investigated and shown to have been fabricated by Danchenko.
However, instead of taking these simple investigative steps, the FBI forged on with their investigation, a process that tied up the Trump administration for the next three years.
One important question remains. When Danchenko was interviewed by the FBI in January 2017, he was given what is known as a 'queen for a day' immunity deal, which gave him the opportunity to walk away from the entire dossier affair, provided he told the FBI the truth. Danchenko had every incentive to tell the FBI the truth, but for reasons that remain unknown he chose not to do so.