The notorious former leader of the Sinaloa drug cartel known as "El Chapo" was arrested earlier this year after a dramatic shootout with Mexican police in his home. More recently, in the U.S. state of Pennsylvania, police made another house drug bust and were confronted by an unlikely adversary: a guard alligator fittingly named "El Chompo."
Three alleged drug dealers were apprehended in the Coatesville home and are facing drug trafficking charges. According to Chester County District Attorney Tom Hogan, police raided the home on February 8th and found heroin, crack cocaine, marijuana, and what is suspected to be fentanyl.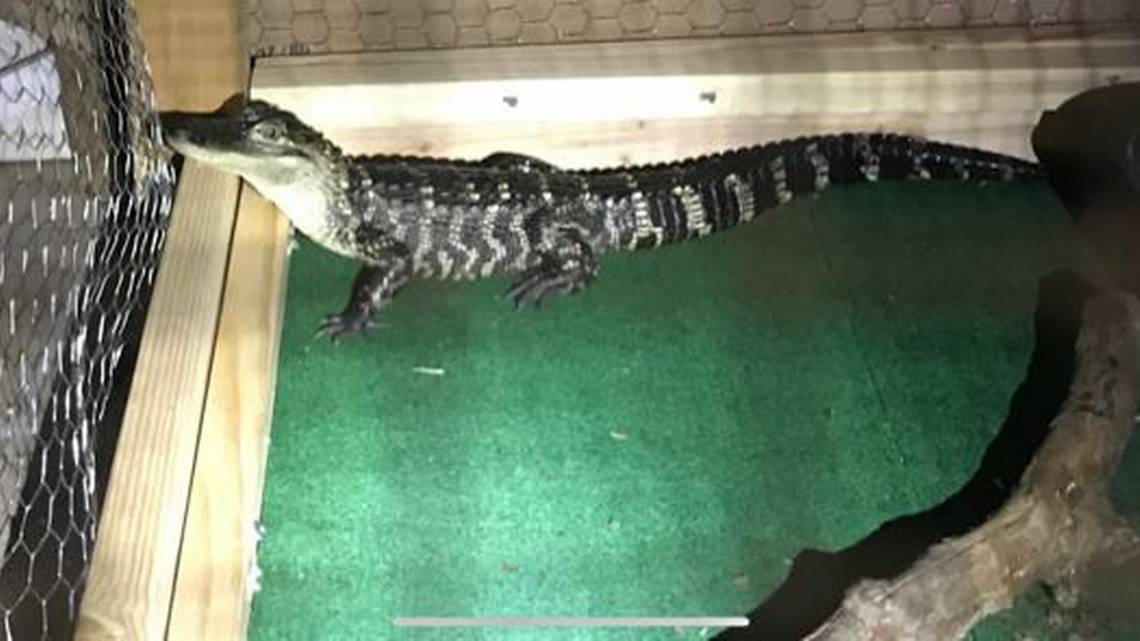 Also found were drug packaging materials and more than $5,000 in cash.
But what they never expected to find, though, was a 3-foot American alligator in the kitchen used by the dealers to guard the stash.
"They want to project an image of dangerousness," Hogan explained to WGAL. "And that's to keep other drug dealers or people who might rob them away. It's also to impede law enforcement.
"And quite frankly, as far as we can tell with these drug dealers," Hogan adds, "the alligator may have been the brains of the operation."
The alligator was safely removed from the house and was brought to Brandywine Zoo in Wilmington, Delaware, and is doing well, according to zoo curator Mandy Fischer. "He's eating, basking in his heat lamp, and swimming around, so he's doing all the things we would like him to do," Fischer said.
Police decided to dub the reptile "El Chompo" in honor of the Mexican kingpin's recent conviction. El Chapo now faces life in prison after being found guilty of 10 counts related to running the multinational criminal enterprise.
The trial has revealed his involvement in drug-trafficking of hundreds of tonnes of cocaine, hiring hitmen to commit murder, as well as drugging and raping girls as young as 13 years old.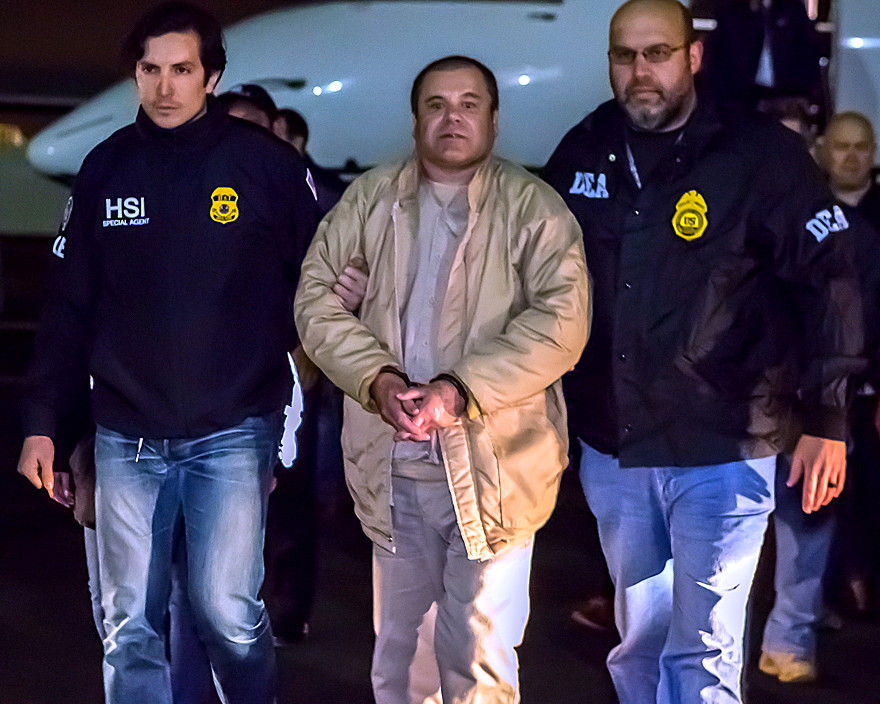 The drug lord, whose real name is Joaquin Guzmán, was once one of the richest people in the world and was even featured in Forbes magazine's 2009 rich list.
His recent arrest comes after having escaped from a maximum-security prison in Altiplano three years ago, one of several successful escapes from past detentions over the years. His sons had bought a property adjacent to the prison and he employed engineers to dig a tunnel under his cell, below his shower, through which he escaped his cell and fled on a modified motorcycle.