An elderly Texas woman was spotted driving the wrong way on a highway before she was helped by a Good Samaritan.
Thomas Prado can be seen risking his own life by driving the wrong way himself after seeing the woman. He followed her and got her to pull over, according to the Dallas News.
The move, he said, "probably wasn't the safest nor smartest," but he is glad that he was able to chase down the unnamed 94-year-old driver.
Prado, a professional driver from Lubbock, was heading north on U.S. Highway 277 when he had to swerve to avoid a car coming at him. He turned into the southbound lanes to follow the woman as she kept driving into oncoming traffic.
"If I was to get hit in that bigger transit van that I was in, it could possibly but not necessarily save her," Prado told KLBK-TV. "I could take more of a hit than she probably could."
"When I asked if there was anybody Husband, son,daughter, ext (sic) that I could call … Her reply was 'I have a cat,'" Prado wrote on Facebook. "Moral of this all is something I've said in my post before is look after your elderly family, friends, or neighbor! I'm no hero I'm a sinner and mistake maker like you but I saw the right thing to do and so can you! To all my driving brothers and sisters please be safe on that road and make it back to the finish line!"
The woman apparently told Prado she needed to get to an appointment at 8 a.m., he said in the Facebook post. He said that it was 9 a.m. when he stopped her.
Prado added that some electrical workers helped block traffic. Other drivers turned around to help until officials arrived, according to the Dallas News.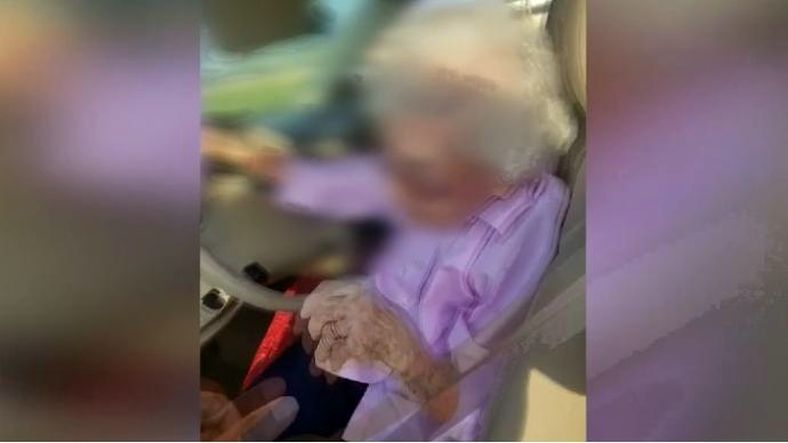 Too Old to Drive?
Mark Hornbeck, who is a spokesman for AARP, told USA Today that the belief older drivers are a problem is "not a jump that people should make."
"Driving skill is more related to health than it is to age. There's no magic age at which everyone needs to give up their keys. It's a health-related issue," Hornbeck said. Nancy Cain, a spokeswoman for AAA Michigan, told the paper: "A lot of older drivers, as they get older, they self-police themselves."
The National Institute on Aging also adds: "As you get older, your reflexes might get slower, and you might not react as quickly as you could in the past. You might find that you have a shorter attention span, making it harder to do two things at once. Stiff joints or weak muscles also can make it harder to move quickly. Loss of feeling or tingling in your fingers and feet can make it difficult to steer or use the foot pedals. Parkinson's disease or limitations following a stroke can make it no longer safe to drive."