For anyone who has ever dreamed of owning a multimillion-dollar vacation home in a luxury resort area in the United States or abroad, a San Francisco-based startup firm claims that it's now possible to do so–even if you're not a multimillionaire.
Pacaso, founded in 2020 by former Zillow executives Austin Allison and Spencer Rascoff, offers "the modern way to buy and own a second home." After identifying a home to purchase, Pacaso sets up an LLC to acquire the property, then sells eight equal shares of it to interested buyers. Each share ranges from $250,000 to $1,000,000 and above, plus monthly service fees.
All homes are furnished and include linens, kitchen essentials such as dishes and cookware, paper products, and even basic toiletries. Owners can use an app to schedule their vacation time of up to 44 nights per year, with a maximum of 14 days per stay.
Currently, Pacaso offers luxury homes in 25 top second-home U.S. destinations, including Napa, Sonoma, Tahoe, and Malibu, California; Aspen and Vail, Colorado; and Miami. But with a recent infusion of $125 million from investors such as SoftBank, Pacaso now has its eyes on properties in Spain, Mexico, and the Caribbean; as well as areas of interest in France, Italy, and the UK.
While Pacaso's website boasts that their new real estate model is "enriching lives," Sonoma homeowners such as Nancy Gardner and her husband, Carl Sherrill, say it's doing just the opposite to their neighborhood.
"We believe they're nothing more than a glorified timeshare," Gardner said.  "You have eight owners and their family and friends coming and going in very short increments and there's a constant turnover of strangers in our neighborhood."
The couple lives on a small cul-de-sac just outside the Sonoma city limits, and while many of the homes there are now selling for more than $1 million, they still refer to the area as a middle-class neighborhood.
"We've been here over 30 years and prices have skyrocketed, but our homes are not luxury mansions," she said.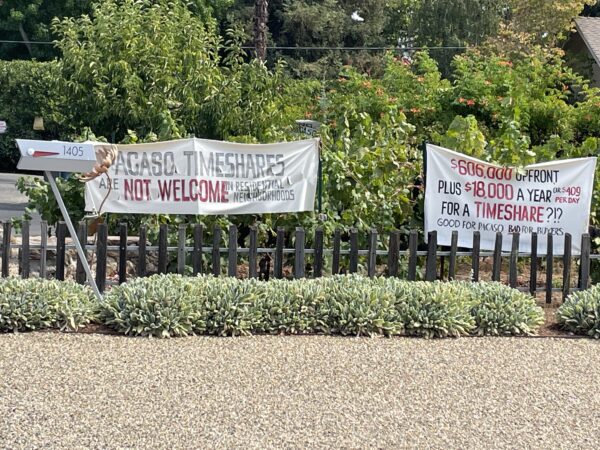 In an attempt to deter any further Pacaso acquisitions, neighborhood groups in Sonoma, Napa, and St. Helena, California, have created a Change.org petition with more than 3,000 signatures to date. There's also a "Stop Pacaso Now" website dedicated to discouraging Pacaso home purchases and accusing the company of "turning established homes into virtual hotels." Some neighbors have even posted signs stating "Pacaso Timeshares Not Welcome."
Colin Tooze, vice president of public affairs and communications for Pacaso, argued that their business model is completely different from a timeshare.
"Pacaso helps people buy, own, and enjoy a true real estate asset," he said. "Most timeshares, in contrast, sell the right to use a fixed amount of time in a condo or hotel shared by dozens of people. Pacaso brings together a small group of co-owners to purchase a single-family home."
Tooze also noted that after one year of ownership, homeowners can sell their shares on the open real estate market.
Because Pacaso buyers actually own a piece of real estate, they're just like other area homeowners who take a great deal of pride in their properties.
"In many cases, they've been dreaming of owning a second home for decades. These are families who are spending hundreds of thousands to over $1 million on their home, and who plan to return time and time again" Tooze said. "It's a much different mindset from that of a renter with no plans to return."
Still, neighbors are concerned about their local quality of life.
"They're basically being allowed to operate without any regulations and pretty soon, they're going to be everywhere," Sherrill said.
Because Pacaso owners can "gift" their time to family and friends, neighbors have been complaining about large parties, noise, extra traffic, and subleasing for bridal showers or birthday parties.
"In one instance, someone was trying to rent it out as a yoga retreat," Sherrill said.
According to Tooze, Pacaso owners aren't permitted to rent out or sell time on vacation rental sites or other public rental listing services, and all guests must be registered.
"We also remind our owners that they have neighbors and to be respectful," he said.
In addition, the company can suspend the stay rights of owners who violate the policies.
Some opponents also believe Pacaso is overpaying for homes and artificially inflating local home prices.
"This is inaccurate and, as a buyer of real estate, paying an above-market price would not make sense," Tooze said. "The housing market is extremely competitive, and multiple bids per property are the norm in many U.S. markets.  It's not uncommon for Pacaso to be out-bid on homes."
Addressing the question of who would spend so much money for a limited share of a home, Tooze reasoned that second-home owners typically use their properties only four to six weeks per year, leaving them to sit empty the remainder of the time.
"We're helping consumers align their investment to their actual needs," he said. "Plus, co-owning a house with others allows families to purchase a luxury home that they couldn't otherwise afford."
Pacaso typically buys homes for $3 million to $4 million.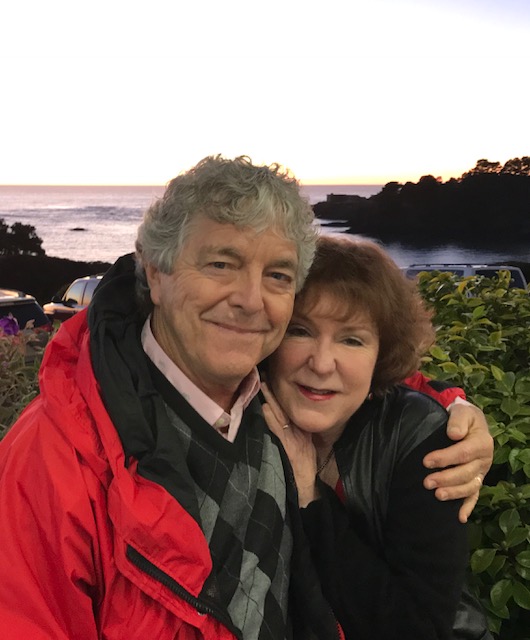 Since the purchase is considered a regular real estate transaction, buyers can work with banks, mortgage firms, or Pacaso itself to obtain financing. The firm also pays local real estate agents a 3 percent buyer's agent commission.
"If I were a real estate agent, I would tell people this is a terrible investment," Gardner said. "They're paying a huge amount of money for an eighth share of a home, and you don't even know who else will be living there."
Pacaso has reached a $1.5 billion valuation, according to a recent company announcement. Almost 300 families have purchased one-eighth to one-half shares in the properties it manages, together valued at almost $200 million.
However, the company still has some hurdles to climb. The City of St. Helena recently won the first round of a lawsuit brought by Pacaso, after the city deemed their business model as a timeshare, which is currently prohibited.
"Nancy and I are not opposed to vacation rentals," Sherrill said. "It's just that these commercial type of operations don't belong in quiet residential neighborhoods."