Amid the latest COVID-19 outbreak in northern China, a food shortage crisis and tragic incidents have been reported in Tonghua city, Jilin Province after local authorities abruptly locked down communities on Jan. 18 to curb the spread of the CCP (Chinese Communist Party) virus. The harsh lockdown measures have contributed to violence and suicides, according to residents who spoke with The Epoch Times.
Store Clerk Attacked
On Jan. 24, a Twitter video circulated on Chinese social media which showed a knife-wielding man attacking a store clerk after the clerk refused to sell him products.
Chen Tian (pseudonym), a Tonghua resident, confirmed the incident with The Epoch Times. "The young man's home was one of the first to be sealed near my grandma's neighborhood. The family was probably locked inside their home for almost a month and ran out of supplies. On Jan. 22, (the man) climbed over the fence, and ran to the supermarket to buy supplies, but he was refused by the clerk. So, he stabbed the clerk in anger [with a knife] and was later arrested. This happened before the Tonghua government made a specific announcement about supplies."
On Jan. 21, a large number of people were confined to their homes after local authorities began sealing off residents' doors in the worst-hit district, and offered a 5,000 yuan ($773) reward to anyone who spotted violators. Many people ran out of food and medicine.
Netizens flocked to the Weibo social media platform for help on Jan. 24, pushing the vice mayor of Tonghua to publicly apologize. To quell public fear and outrage, local authorities promised to deliver daily supplies such as five days' worth of vegetable packages sold at a reduced price. But some residents did not receive these food packages.
Chen said, "Some have not received the vegetable packages; some received only a cabbage, a potato, and an onion."
According to insiders, Tonghua had 50 community volunteers delivering food supplies and essentials at the beginning of the lockdown. And now, there are 800 volunteers. But that's not enough for a city with a population of more than 2.3 million.
"The fundamental reason is that deployment at the top level is not timely enough," Chen said.
"My mother's colleague is on duty in the unit and cannot go home. The other day, that colleague only got two bags of instant noodles [and there was nothing else]. Basically, she has run out of food."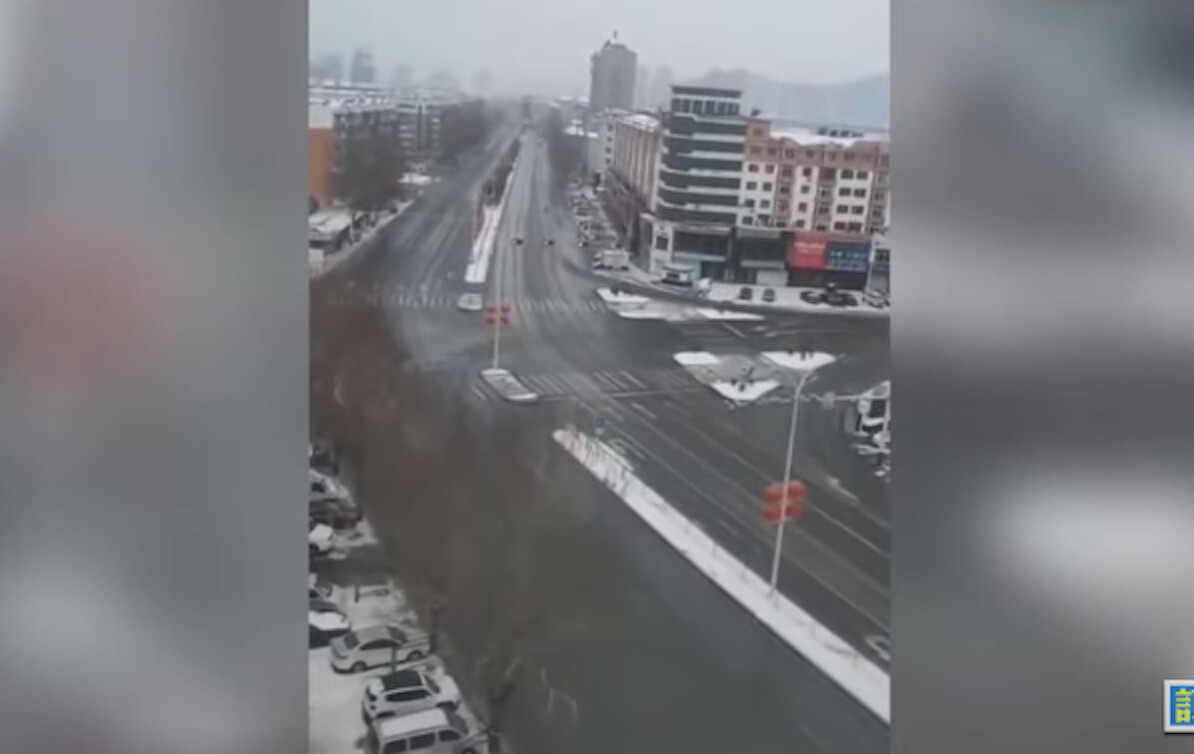 Food Shortage Crisis
In response to the food shortage crisis caused by the lockdown, Tonghua mayor Li Ping claimed that the number of essential supplies in the city were "still very adequate." His response was aired on state broadcaster CCTV on the evening of Jan. 25. He said, "only individual residents have some emotions and some reactions," and there is enough supply of food staples such as oil, rice, meat, eggs, and vegetables to meet residents' demands during the 14-day quarantine.
A Chinese netizen posted, "A few days ago, at about 6 p.m., people came to our community to disinfect, and left in less than one minute after shooting a video (of the disinfection)."
A few days after Li's announcement on Jan. 25, locals pointed out that the distribution of supplies in different areas was extremely uneven, and high-end communities received the most goods.
Residents at one community, which has 5,000 residential units, revealed over social media platform WeChat that they only received 200 vegetable packages.
Another community with 300 households only got 40 vegetable packages.
Zhang Sheng (pseudonym), a resident of an old district in Tonghua, told The Epoch Times that the government began to call food essentials "supplies" instead of "vegetable packages" because there is no produce left. He believes this is directly related to the local government's mismanagement of food distribution.
"Why is there not enough [food supplies] once you begin to distribute? Are local supplies, which were supposed to be delivered to supermarkets, being converted into online trading goods?"
Zhang said that he and his mother share only one meal a day.
Some Chinese netizens said that they haven't been able to shop online. "Online ordering has been canceled. Calling to order food cannot get through," one social media user said.
Resident Commits Suicide
Meanwhile, another video circulated online on Jan. 25, showing a middle-aged woman jumping from the 10th floor of a building in Tonghua.
Resident Chen Tian shared his thoughts on the tragic incident with this publication. "I hope the media can follow up on these issues. To be honest, what the Tonghua government has done this time has stirred up quite a lot of public discontent. We can't rule out the possibility that people committed suicide due to a supplies shortage or personal emotional breakdown."
Around the same time, other residents revealed on social media that two people had hung themselves. But the information has since been deleted by internet censors.
"I think someone needs to be held accountable for these tragic things that are happening. The government's inaction is quite chilling. Because they didn't take into account the material situation of the elderly, or the special groups, and then they didn't take into account the problems caused by the lockdown," Chen said.
"It's quite sad. A person with a conscience would want people to pay more attention to this matter."