Noah Galloway is a household name after becoming one of the most inspiring contestants to grace the Dancing with the Stars stage. However, his journey to get there was fraught with trials and tribulations.
Galloway served in Iraq. During his second deployment in 2005, the 38-year-old father of three, from Alabama, almost lost his life. The soldier's Humvee triggered a roadside bomb and he sustained devastating injuries.
Six days after the bomb went off, Galloway woke up at Walter Reed National Military Medical Center in Maryland a double amputee. He had lost his left arm and his left leg; with them, his will to survive was shattered.
Galloway had signed up to the military in the devastating aftermath of the September 11 attacks, and he returned home crushed to have his journey curtailed so soon. But, trying to remain stoic, Galloway concealed his true feelings from his family and friends.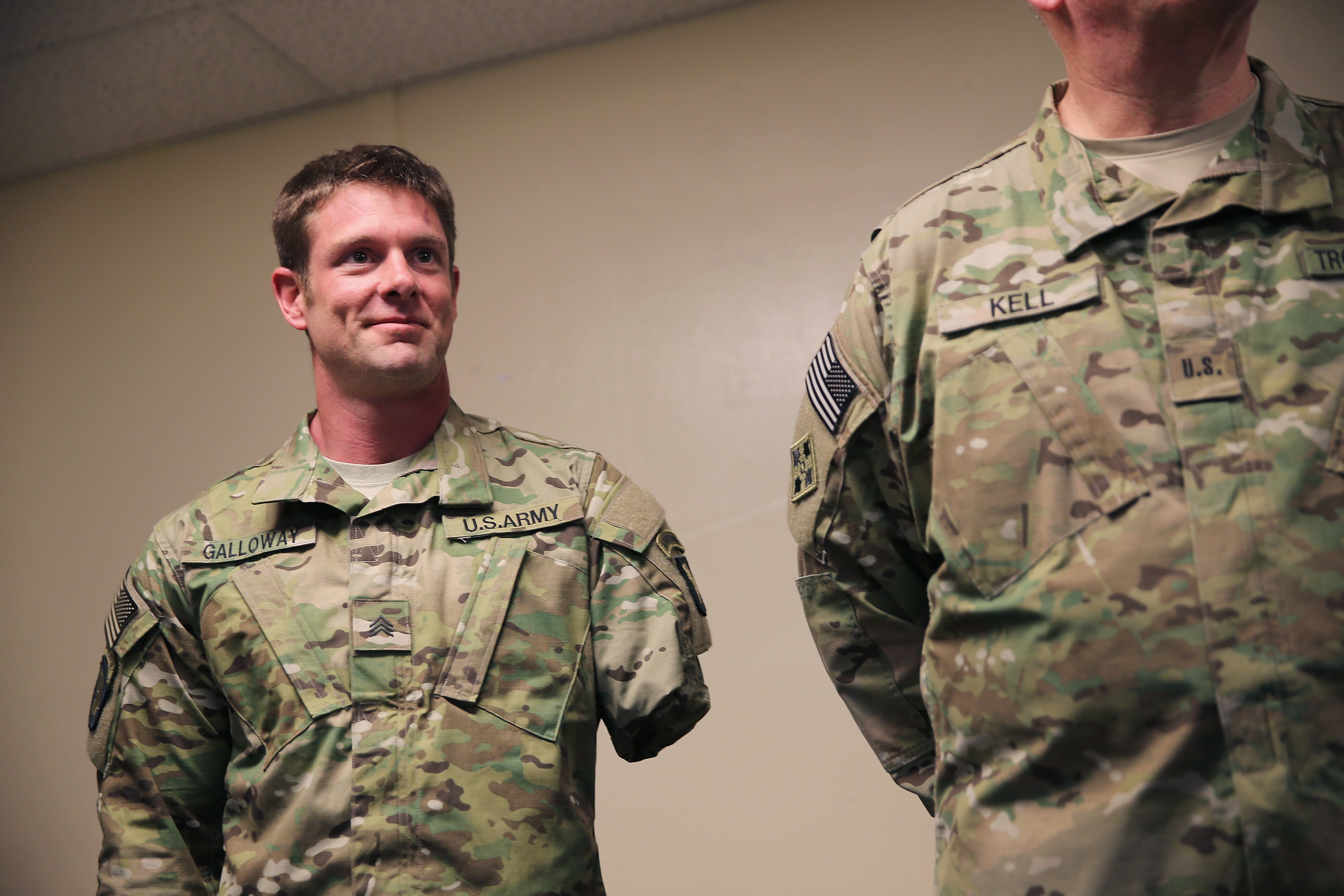 "Everyone kept telling me I was going to go through some stages of depression whether I realized it or not," the veteran told People. "I was like, 'not me.' I portrayed myself as this invincible person to everyone I knew."
Galloway credits his then-1-year-old son, Colston, with rousing him from his hospital bed. "I had something. I had someone to take care of," Galloway shared with ABC News. But life at home was teeming with reminders of all of the things the ex-soldier could no longer do.
View this post on Instagram
Galloway fell into a state of despair. "I drank, and I would just sit at home," the young father recalled. However, his life turned around after he was arrested for a DUI; Galloway had become accustomed to officers feeling sorry for him, but a week in jail was the wake-up call he so desperately needed.
Upon returning home, Galloway looked in the mirror and saw how unfit he had become. "I still had two limbs," he reasoned. "I could do something with that."
It took time for Galloway to heal emotionally, but physically, he grew stronger every single day. In 2014, the physically reformed veteran even graced the November cover of Men's Health magazine, inspiring millions. He was the first reader ever to be selected for the magazine's cover shot.
Next came one of Galloway's biggest-ever challenges: Dancing with the Stars. Galloway's sister, Sara Steidinger, was incredulous but supportive. "I never see you do, like, a little shimmy or anything!" she said, as per ABC News. "He never danced!"
But Galloway and his DWTS season 20 partner, Sharna Burgess, took the stage by storm. After a particularly athletic, emotional contemporary dance performance, the judges were brought close to tears.
"You astonish us every single week," judge Julianne Hough told Galloway.
"You are an inspiration," added judge Len Goodman. "I think everyone here should stand up and applaud you." The crowd agreed and rose for a standing ovation. Galloway and Burgess finished in third place.
"It's like I had to be injured," Galloway later reflected, as quoted by HuffPost. "I had to go through that dark time to get where I am today."
That dark time eventually gifted Galloway with an inner resolve that continues to inspire people around the world: veterans, amputees, dance fans, kids, and young men alike. Galloway has even penned a memoir, Living with No Excuses: The Remarkable Rebirth of the American Soldier.
Today, Galloway is concentrating on maintaining his fitness. "No excuses" remains the veteran's motto, and he remains a living proof of what can be achieved with an iron will and a huge amount of hard work.