This is a story about Paquito, a little dog from Mexico that caused quite a stir on social media. He struck an emotional chord among social media users and animal lovers all because of his undying love and loyalty toward his late owner.
Paquito had a close bond with Castro's uncle, who succumbed to a sickness in 2012. In September 2018, Paquito's family member Evlyn Castro tweeted two separate videos of the dog snuggling into her late uncle's clothing, which she had laid on the floor for drying after they got wet in a rainstorm.
Con eso de las lluvias sacamos cajas y todo para limpiar y de esas cajas una era de pura ropa de mi tío (ya falleció) y era el dueño de paquito (el perrito) desde que sacamos la ropa no se despega de ella😕❤️❤️ pic.twitter.com/xsA5JXPrtv

— Evlyn (@evlyncastro16) September 21, 2018
"My uncle always brought him everywhere," Castro told The Dodo. "They were very attached."
Apparently, Paquito still mourned for his beloved owner even though he passed away six years ago.
In the videos uploaded by Castro, Paquito is seen cuddling up with and lying on a pile of clothes. Seemingly, the pup doesn't want to part with the clothing that belonged to his former owner. He sniffs the clothes, as if reminiscing about his days spent with him.
It is as if the memory and scent of Castro's uncle still lingers within little Paquito's heart.
— Evlyn (@evlyncastro16) September 21, 2018
"We took out all the clothes and put them on the floor to finish drying. As soon as we did, Paquito ran in," Castro said. "He laid down on top of the clothes and spent a long time smelling and snuggling them."
"He felt his smell after years," she added. "He did not want to move away from the clothes. It was very emotional."
Castro's tweet received more than 19,000 reactions, touching the hearts of many people. "I heard something break and I think it's my heart," one person wrote. Another wrote, "Congratulations, you made somebody cry."
If you're feeling sorry for Paquito, please don't, because he is "a super loved dog." "We love him very much and are here to give him all that he needs," Castro said.
Indeed, Paquito has a loving family whom he can rely on no matter what happens! Are you touched by Paquito's display of love and loyalty?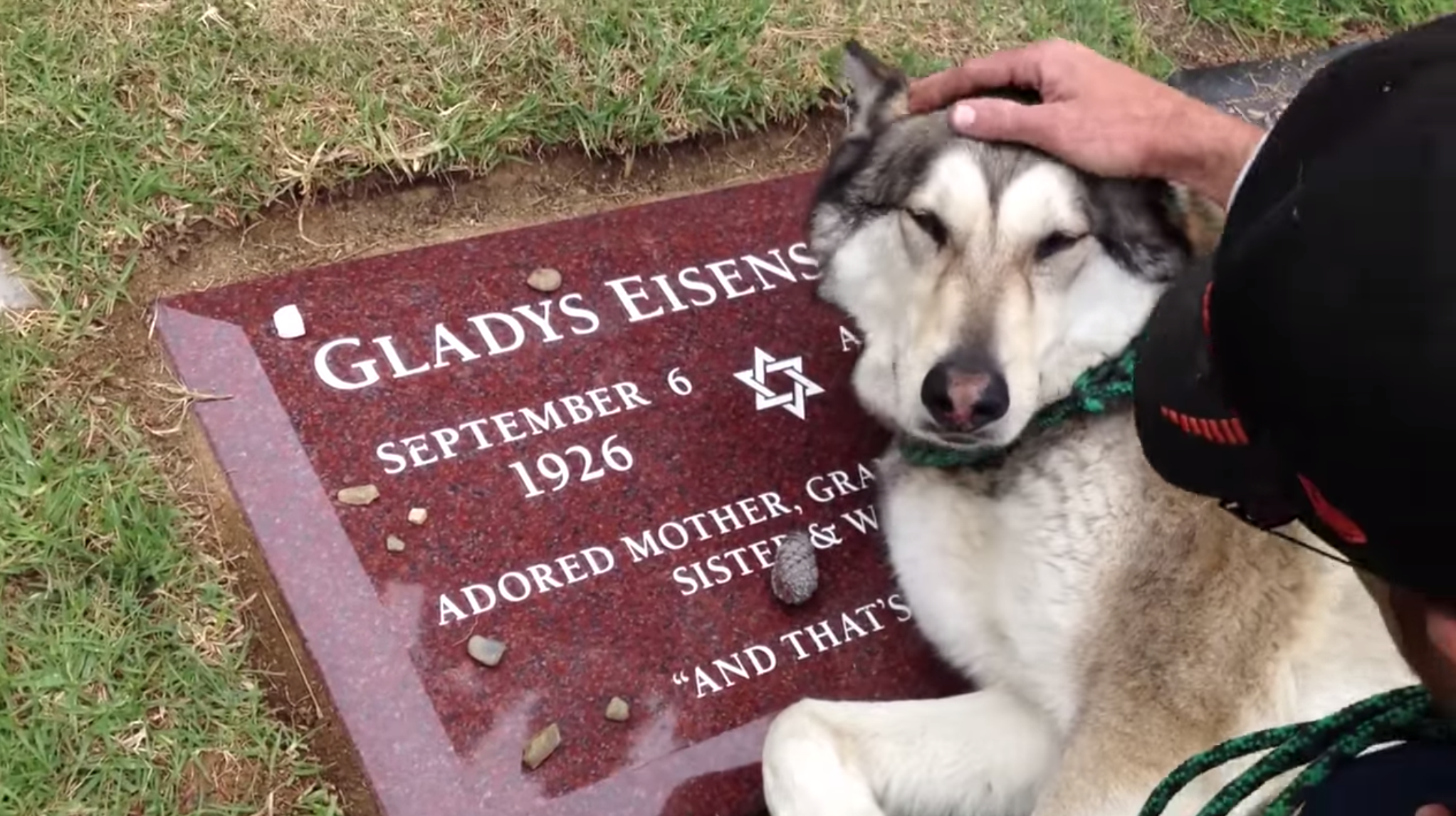 In a similar case, Wiley the wolf had always been close to his human companion, Gladys, and when she passed away, his grief was hard to disguise. A heartbreaking video of her lying on Gladys's tombstone whimpering as a family friend kneels and comforts him has amassed more than 9 million views.
The emotional display was posted on the Lockwood Animal Rescue Center's  (LARC) website. They wrote, "She [Glady] will be forever missed, especially by Wiley."
This viral video has received more than 3,000 comments.
One user wrote, "It just shows how loyal dogs really are and how they care so much."
"This hit me right in the heart man. This was so emotional the dog could barely take it it was heartbreaking," another chimed in.
Indeed, this just proves that grief is just as real for animals as it for humans.