It's easy to get wrapped up in the business of everyday living and forget what really matters in life. Whether it's worrying about having the biggest TV or the latest iPhone, or spending loads of time and money racking up the best clothes, many of us fall prey to forgetting the simple things in life.
But how do we get our priorities straight? How can we figure out what is really most important in our lives?
Dr. Alastair McAlpine, who is a pediatrician in Cape Town, South Africa, believes he has the answers. But they're not his answers! Rather, they're from his patients, all children between 4 and 9 years of age who are facing terminal conditions such as late-stage cancer.
When Dr. McAlpine asked these brave kids what they've enjoyed the most in life, their answers were incredibly profound and moving. He decided to share what he learned on Twitter, knowing many people could benefit from these insights. "Kids can be so wise, y'know."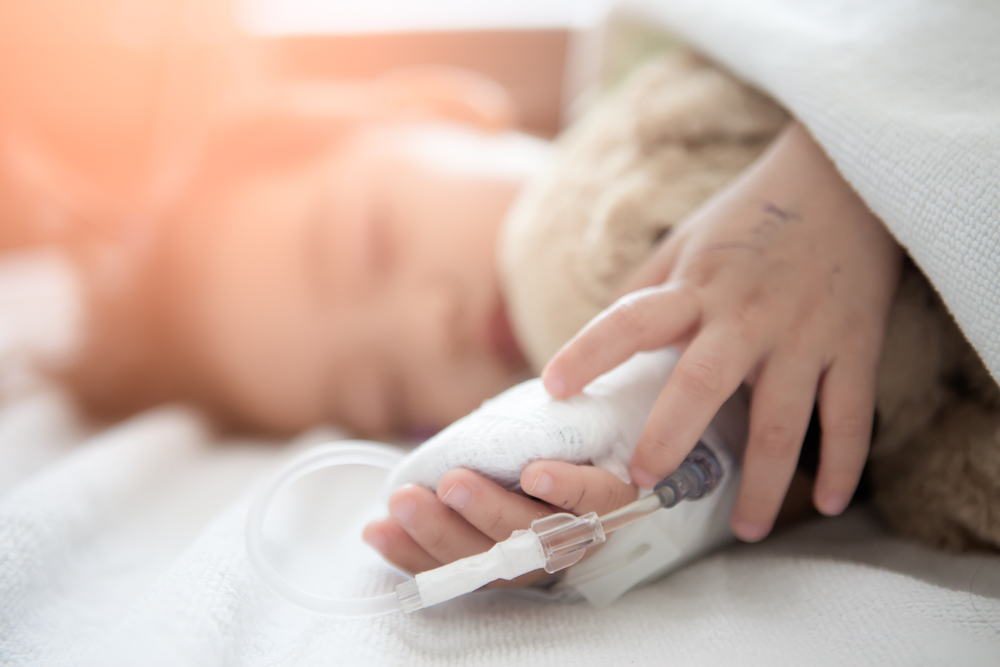 First:
NONE said they wished they'd watched more TV
NONE said they should've spent more time on Face Book
NONE said they enjoyed fighting with others
NONE enjoyed hospital
/1

— Alastair McAlpine (@AlastairMcA30) February 1, 2018
As per Dr. McAlpine, here are 10 insights from young children into the meaning of life:
1. Being online isn't quality time—Not one of the kids would have spent more time on the internet—this is a big lesson for all the screen junkies out there. "NONE said they wished they'd watched more TV. NONE said they should have spent more time on Facebook." In a world where the average person uses social media for more than two hours a day, according to Statista, these kids have a big lesson to teach us.
2. Worrying isn't worth it—While most adults are constantly concerned about their cars, their clothes, and their bodies, these kids facing incurable diseases say it isn't worth it. "MANY wished they had spent less time worrying about what others thought of them." As one child cancer patient said, "My real friends didn't care when my hair fell out."
3. Being kind is what it's all about—"ALL of them valued kindness above most other virtues." For kids who are suffering from pain and being stuck in the hospital, small gestures make a big difference. "My granny is so kind to me. She always makes me smile."
4. Animals make us more human—"MANY mentioned their pets," whether these pets were cats, dogs, or even a horse. These pets were the most comforting things in their lives. No words necessary, just barks and purrs.
MANY mentioned their pets:
'I love Rufus, his funny bark makes me laugh.'
'I love when Ginny snuggles up to me at night and purrs'
'I was happiest riding Jake on the beach.'
/2

— Alastair McAlpine (@AlastairMcA30) February 1, 2018
5. Ice cream—This shouldn't come as any surprise. More broadly, the kids didn't regret any of the treats they had eaten. So treat yourself!
6. The beach is a happy place—Going somewhere like the seafront renews our sense of wonder. The excitement and thrill of the waves is something that we can all identify with.
7. Laughter really is the cure—Given how much sadness these kids and we all have to deal with, a good laugh can change everything. "Almost ALL of them loved people who made them laugh."
8. Read more—As Ernest Hemingway said, "There is no friend as loyal as a book." That definitely rang true for these kids who were dealing with terrible health problems. As Dr. McAlpine wrote, "Folks, read to your kids."
ALL of them loved books or being told stories, especially by their parents:
'Harry Potter made me feel brave.'
'I love stories in space!'
'I want to be a great detective like Sherlock Holmes when I'm better!'

Folks, read to your kids! They love it. /5

— Alastair McAlpine (@AlastairMcA30) February 1, 2018
9. Time with family is quality time—"They ALL valued time with their family. Nothing was more important." As one kid put it, "No one loves me like mummy loves me!"
10. Toys and superheroes make us happy—For kids of all ages, the world of imagination is super important.
When we think we are going to live forever, it's easy to lose sleep over tiny things. But when the prognosis is so bleak, you focus on what's necessary for a good life.
"Be kind. Read more books. Spend time with your family. Crack jokes. Go to the beach. Hug your dog. Tell that special person you love them."