For weeks, headlines and broadcasts have blared the supposed dismay of Walt Disney Co. workers over Florida's new Parental Rights in Education law, which prohibits schools from discussing sexual orientation or gender identity with students from kindergarten through third grade.
But some Disney employees say fear keeps those in favor of the law from speaking up, even though it's likely the majority of workers.
Passions have flared across Twitter, in talk-show interviews, and at Hollywood events. Opponents of the new law, which takes effect July 1, suggest it whittles the rights of Floridians identifying as LGBTQ, and that Disney's escalating stand against it represents a fight to preserve those rights across the country and around the globe.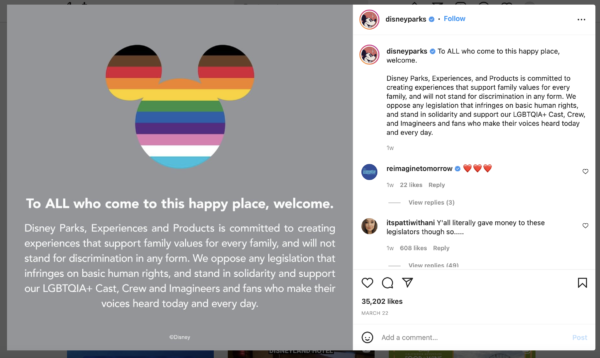 But those expressions of upset not only misrepresent the law, but they also falsely characterize the "silent majority" of Disney workers, employees told The Epoch Times.
And many media outlets have knowingly exaggerated the numbers of Disney employees protesting what opponents misleadingly have dubbed the "Don't Say Gay" bill, those employees say.
Disney representatives didn't respond by press time to a request by The Epoch Times for comment.
After the measure was introduced in January, controversy swirled as it made its way through the legislative process. Those supporting the bill implored opponents to simply read the legislation.
There's nothing in the law that prohibits using the word "gay" in schools or anywhere. The language of the law doesn't include the words "gay" or "homosexual."
In contrast to what opponents' TV ads say about it, the new Florida law doesn't prohibit kids from talking about their same-sex parents or LGBTQ loved ones.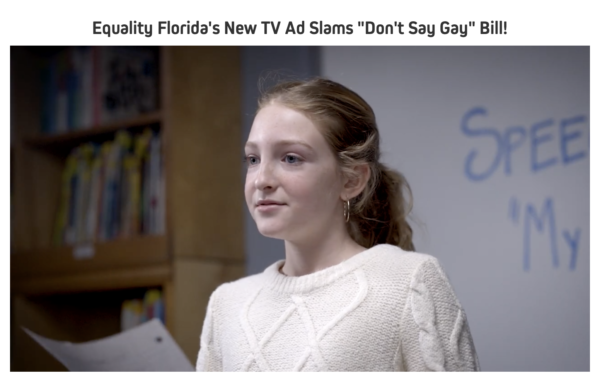 And though opponents have said the law has new restrictions that put LGBTQ kids at risk of severe depression or worse by banning teachers from talking to them about their questions, those conversations are still allowed.
Schools aren't required to "out" gay kids to their parents, and the law doesn't ban books or teaching about gay people, as opponents have claimed.
The law does three things:
It bans instruction relating to gender identity and sexual orientation for children in kindergarten through third grade. Teaching that's deemed to be age-appropriate is already outlined in the state's official standards starting in fourth grade.
The law also says critical decisions that will have an effect on the student's mental or physical well-being must include the parent; if schools ignore that, parents have a clear avenue for making complaints with the state and they can sue.
Before it was signed into law, Walt Disney Co. CEO Bob Chapek publicly took issue with the bill, saying the company would pause all political contributions in the state.
Some Disney employees complained that the company's statement didn't go far enough.
Days later, Disney issued a new stronger statement saying the company would work to repeal the Florida law.
Then it was widely reported that incensed Disney employees—both in Florida and in California—walked off the job on March 22 in a coordinated effort to show they felt their employer hadn't taken a strong enough stand against the measure.
However, two Disney employees in management told The Epoch Times the "protest" in Florida—where Disney is said to employ nearly 80,000 workers—was practically nonexistent.
And CNN confirmed that "while many employees at Disney headquarters in Burbank, California, did protest, it did not appear to be a massive showing across the company."
Nick Caturano, a Disney worker in Florida, said he was aware of only one worker in Florida who showed up for the March 22 protest. A friend sent him a picture of the man surrounded by news media.
It wasn't clear if the employee had actually walked off the job, as suggested, or if he'd had a day off, and shown up to the arranged meeting place.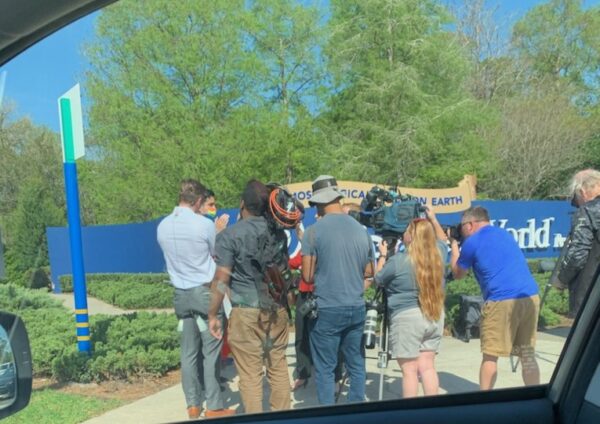 A Disney manager who described himself as a "conservative Christian man attracted to other men" and spoke to The Epoch Times on the condition of anonymity, said he observed the same lack of participation.
"I don't know anyone who attended or planned to attend a protest" against the legislation in Florida, he said. "I didn't even hear anyone mention it."
He supports the new Florida law because, he says, the topic of gender identity and sexual orientation in the classrooms of young children is just "too heavy" for them. He says that many of his Disney co-workers in Florida agree that "we need to protect our children on this."
But they're too scared to speak up.
He objects to using the term "gay" to describe himself, because he says "my attraction is a small detail about me, but it is not all there is to me, and certainly not the main thing I consider when making life decisions."
He doesn't want to be lumped into the LGBTQ group, he says, and just wants to feel part of the Disney family again.
While he has a master's degree, he moved to Florida about 10 years ago to take an hourly wage job with Disney, because it was a dream come true to work for the company.
Now he and many other colleagues, he says, have been deeply saddened to see the company they love become more focused on left-wing social issues than continuing the legacy of outstanding experiences for patrons.
"Disney's response to the Florida Parental Rights in Education bill was not only disappointing but dishonest," he said.
He read the bill multiple times, and "I'm supposed to be offended or hurt [by what's in it], and I can't come up with anything."
He said that while young children often speak of growing up to be a mermaid, a dinosaur, or an animal of some sort, there's no push to help them follow through with pursuing the idea.
"So it confuses me why it is so important to Disney and others to begin forcing a narrative of gender identity on that age group and to do so without the knowledge and consent of their parents or guardians," he said.
He says he's "disheartened," but "not surprised," by what he sees as just another attack by Disney on conservative values.
On the job, it has always been "understood that if you still adhered to conservative, traditional values, you needed to make sure those beliefs didn't get out" in the workplace, he said.
"For a company that constantly markets 'diversity and inclusion' to its workforce, it is well known that this does not go beyond the physical. They'll accept you however you want to look. But don't think differently."
His spirits are lifted whenever he discovers new cast members who feel the same way. There are pockets throughout the company in every location, he says. He believes they outnumber those who embrace left-wing or progressive political ideology.
A rally is being planned for Disney workers who want to show their support of the Florida law, although he doesn't think many will show up.
"They're too scared," he said. "They want to show up to their job and still continue to get paid and still do what they love."
Caturano started speaking out against his employer when Disney introduced vaccine mandates for all workers. He's still fighting what he and others say are discriminatory policies against employees who opted out of taking the COVID-19 shots.
When the company's vaccine mandate was announced, Disney publicly suggested the vaccination rate among employees was more than 90 percent, Caturano says. But evidence that he's collected from fellow workers and union organizers indicates it was far lower, he says.
He also noted that, in stark contrast to the flap over the Parental Rights bill, when Disney workers protested against the vaccine mandates, their gatherings were practically ignored by media outlets.

So he's not surprised by the company's current narrative—that Disney workers are largely united in their anger about the new Florida law supporting parents' rights in the education of their children.
It's not true, he insists. Caturano says he's realized now that Disney's real agenda stretches far beyond protecting LGBTQ rights in Florida or promoting federal vaccine policies.
"After really thinking about Disney's woke stance, it's clear to me that this is not a business decision and from the top, they really don't care," he said.
"They are walking lockstep with this [presidential] administration, and whoever is really running it, using 'wokeness' as a tool in the Marxist toolbox to demoralize us and rip the fabric of this country and company apart.
"They are using lies, false narratives, and propaganda, which shows this is not just embracing radical social ideology, it's a literal revolutionary act to continue to destroy our nation and grind good people down."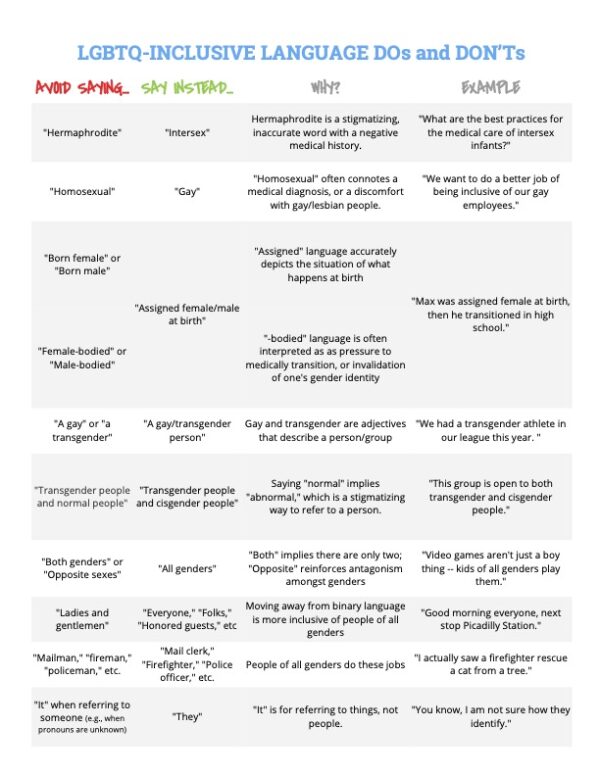 He knows he could be fired for sharing his thoughts, and so declines to reveal publicly where he works for Disney, although he says it's in a supervisory position and that he does interact with patrons that Disney refers to as "guests."
But that's a risk Caturano feels he must take, for the good of the country, he says.
"This is the hill to die on," he says.
Others argue that the stance Disney is taking, ostensibly in support of LGBTQ rights, actually hurts gays and lesbians by lumping them into a "community" with which many don't want to associate.
They say they're pushing gender-identity issues too much and normalizing the use of the term "queer," which has traditionally been a slur.
In his blog post, Gary Lucia wrote: "I understand why there was a visceral reaction to hearing that Florida was enacting a bill that stopped teachers from saying the word 'gay'. Except for one thing: it is not true.
"The purposely misleading nickname 'Don't Say Gay' was a Trojan horse. It drew people in and got them all fired up because they thought the bill was attacking gay people.
"As a gay man and employee of Disney, I support the Parental Rights in Education Act and feel the need to go on record that I do not agree with the Disney 'LGBTQ+' leaders and groups that purport to speak on my behalf."
Forcing young children to examine their own gender identity is child abuse, he wrote. And the Parental Rights in Education law is right to keep those topics out of classrooms of young children and is right to be sure that parents are kept in the loop of any ongoing guidance schools offer children who are considering gender transitioning.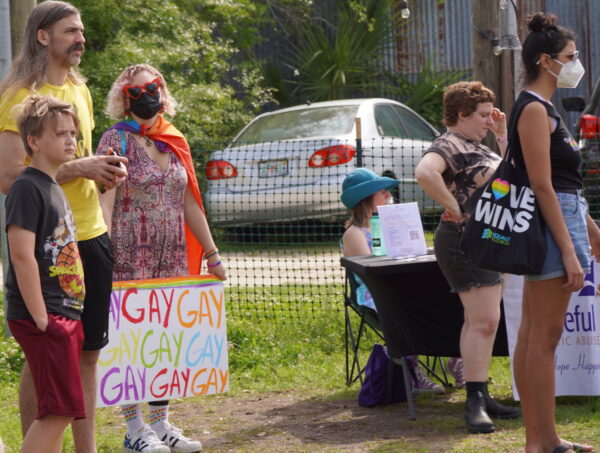 Lucia wrote: "I am fed up with being lumped into the umbrella term 'LGBTQIA+'. I am tired of organizations and 'allies' who have taken it upon themselves to speak for me.
"I am writing this to let heterosexual people know that you are allowed to speak up, ask questions, and call out misinformation.
"You are not 'homophobic' or 'transphobic' if you have questions or are confused. You are allowed to disagree with people.
"I am writing this to other gay men and lesbians who feel the same way I do, and I plead with you to speak up and make your voice heard as well.
"I'm writing this for my conservative co-workers at Disney who feel silenced. While we have often disagreed on issues, on this issue of safeguarding children, I am in agreement with you."
Lesbians United took a stand on the law as well, writing: "Despite what you may have heard, the Parental Rights in Education Act does not require schools to out gay students to abusive parents; nor does it erase gay people and gay history.
"Rather, the Parental Rights in Education Act would protect children—including young lesbians and gay boys—from exposure to inappropriate sexual content, and give loving and supportive parents access to the information they need to protect and guide their children."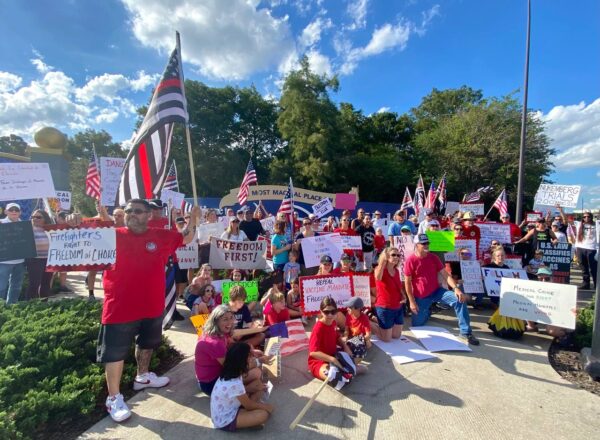 The gay, lesbian, and bisexual rights group LGB Alliance USA also posted a seven-part thread that concluded: "The moniker of 'Don't Say Gay' is deeply misleading about what this bill is actually targeting.
"This is a predictable result of the gender movement piggybacking on the same-sex rights movement to push their sexist, homophobic agenda. We strongly encourage everyone to read the bill in its entirety. [It's only seven pages.]"
During a now-viral video conference, Disney executives described their "not-at-all-secret gay agenda" about regularly "adding queerness" to children's programming, and how they're closely tracking their work to be sure they're creating enough trans, asexual, and bisexual characters in their entertainment for children, pledging to make at least 50 percent of on-screen characters sexual and racial minorities.
Jose Castillo, a Disney employee in Florida who's now running for Congress, told Fox News on April 2 that Disney should lose its self-governance, as Florida Gov. Ron DeSantis has suggested, as a result of its newest political push to overturn a Florida law.
"My phone's been [ringing] off the hook," Castillo said. "I can't answer enough messages from cast members all over, all the way from California, people that I've never heard from, don't know. And they're reaching out to me saying, 'Thank you for taking a stand.'"
"Cast members" is how the company refers to its employees.
Castillo objects to the way Disney has misrepresented the legislation.
"This bill does not say, 'Don't say gay.' It does not say, 'Don't say transgender.' This bill says, 'Do not talk to our kids about sex.' That's what it is. We're trying to protect our kids."
Many conservative and moderate people—LGBT and not—have told him they are in favor of the law, he said.
"We've just been silent and we need to, you know, raise our voice," he said, referencing the rally that's being planned to show Disney workers' support for the bill.
"They're just in denial that we are the silent majority. So we're going to show them," Castillo said. "The people in the left-wing media and Disney—they're going to hear our voices, they're going to know that we are the majority."