Gov. Ron DeSantis gave the Florida Legislature a snapshot of the year's events, tragedies, and victories, and provided the framework for the future in his State of the State speech on Jan. 11.
DeSantis told lawmakers that during the past year, with their help, Florida became the "freest state in the United States."
"Florida has become the escape hatch for those chafing under authoritarian, arbitrary, and seemingly never-ending mandates and restrictions," the governor said. "While so many around the country have consigned the people's rights to the graveyard, Florida has stood as freedom's vanguard."
The governor said that he has seen other states deny children education due to "reckless, politically motivated school closures," while workers were denied employment due to "heavy-handed mandates" and freedoms were taken away due to "coercive biomedical apparatus."
"These unprecedented policies have been as ineffective as they have been destructive," he said.
DeSantis told the 2022 legislative joint session that the state has performed "strong" and has one of the "largest surpluses in state history."
"Florida's revenues have exceeded estimates by billions of dollars over the past year," he said. "This is all being done with no income tax and the lowest per capita tax burden in America."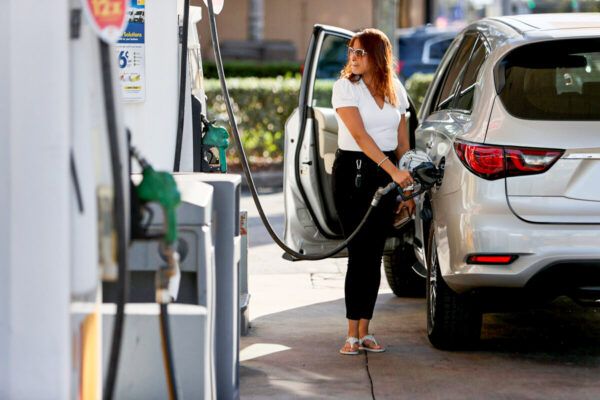 DeSantis told the Legislature that the economic performance has "withstood national headwinds" such as inflation.
"Inflation is an invisible tax on Floridians," he said. "It represents a pay cut for individuals and families."
The governor then asked for the Legislature to enact a $1 billion gas tax holiday to "help reduce prices."
After the speech, DeSantis took questions from reporters and added that the Florida House was working on a package to help alleviate pain at the pump.
"I think it's probably the No. 1 economic concern that most folks have," he said. "We're happy to work with the House on that."
DeSantis said education was a "pillar of Florida's future" and noted that Florida ranks third in K-12 education nationally, according to the latest Education Week Quality Counts rankings.
"We have worked hard to keep schools open, increase teacher compensation, promote workforce education, and protect the rights of parents," he said.
Unlike other schools around the nation, closures of schools "will not be tolerated in the state of Florida," DeSantis said. He also asked the Legislature to carry on the $1,000 teacher pay bonuses that he enacted last year.
In a video response to the state of the state speech, U.S. Rep. Charlie Crist, a Democrat gubernatorial hopeful in 2022, said that DeSantis is "pushing a partisan agenda that is making Floridians poorer, sicker, and more divided than ever.
"Instead of facing the challenge of COVID-19, Ron DeSantis ignored it, allowing Florida to become the epicenter of the pandemic for months on end," Crist said in his video response.
Nikki Fried, current Florida Agriculture Commissioner and Crist's opponent to be on the Democrat ticket in November, said, "DeSantis is a politician who cares more about his ambitions than his constituents, a governor who puts more effort into fighting a fake culture war than helping Florida families, and a dangerous authoritarian trying to imitate Donald Trump."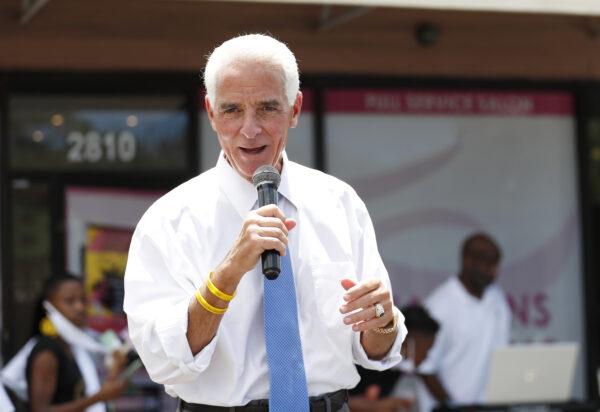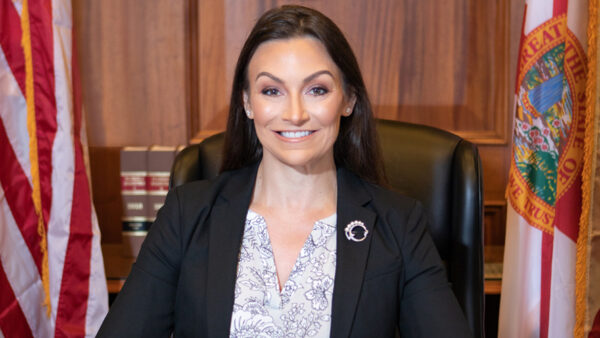 During the speech DeSantis promoted his legislative priorities, including a stricter Parent's Bill of Rights, that would allow parents to sue schools if they taught Critical Race Theory (CRT).
He also asked for pay rises for law enforcement and for the Legislature to tighten the voting rights legislation in last year's bill that reduced the number of ballot drop boxes. 
"It is Orwellian doublespeak to invoke the concept of 'voting rights' to mean ballot harvesting, prohibiting voter ID, and taxpayer funding of elections," he said. "Those are political concepts that erode the integrity of our elections."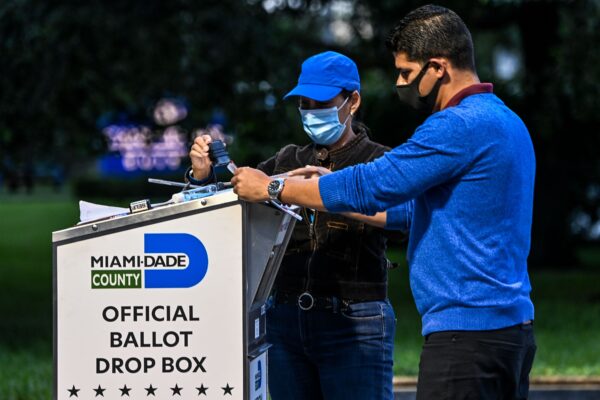 DeSantis asked the Legislature to "clean the voter rolls" and to make sure that mail-in ballots are only going to those "who actually request them," in an effort to "provide Floridians with the confidence that their vote matters."
The governor proposed that an election integrity unit be formed that would enforce Florida's laws.
Other things that were addressed in his speech included stewardship of natural resources and he reminded legislators that "record funding had gone to conduct research and secure technologies to mitigate blue-green algae and red tide," that continue to plague the state.
At the end of DeSantis' address he paid homage to the 98 people who perished in the Surfside condominium collapse tragedy and said, "don't take anything for granted and make the most out of each and every day."
He reminded the legislative body that they had "60 days to work together" to build upon the "rock of freedom" and "seize the moment."