The U.S. Department of Justice (DOJ) has closed a second investigation into the killing of Emmett Till, saying it could not prove that a key player in what happened lied.
Till, then 14, was said to have grabbed and whistled at a woman, Carolyn Bryant Donham, the co-owner of a store in Money, Mississippi.
Enraged by the teenager's actions, Donham's husband Roy Bryant, his half-brother, and at least one other person took Till from his relatives' home a few days later.
Till was found three days after that dead. The black boy's body had been brutally beaten.
Bryant and his relative were charged with murder but an all-white jury acquitted them.
The pair admitted to killing Till in an interview with Look magazine in 1956.
Donham, whose testimony was entered in the trial, was said to have acknowledged making untrue statements at that time in a recent interview with Timothy Tyson, a historian.
Tyson claimed Donham handed her a transcript of her testimony and said, "that part's not true."
That prompted the DOJ to reopen the investigation, hoping Donham would admit as much to agents and provide them with fresh information relating to the abduction and murder of Till.
Donham, though, told the FBI she never recanted her testimony and did not provide any new details about the case.
Agents pressed Tyson for evidence for his claim but said he couldn't back it up.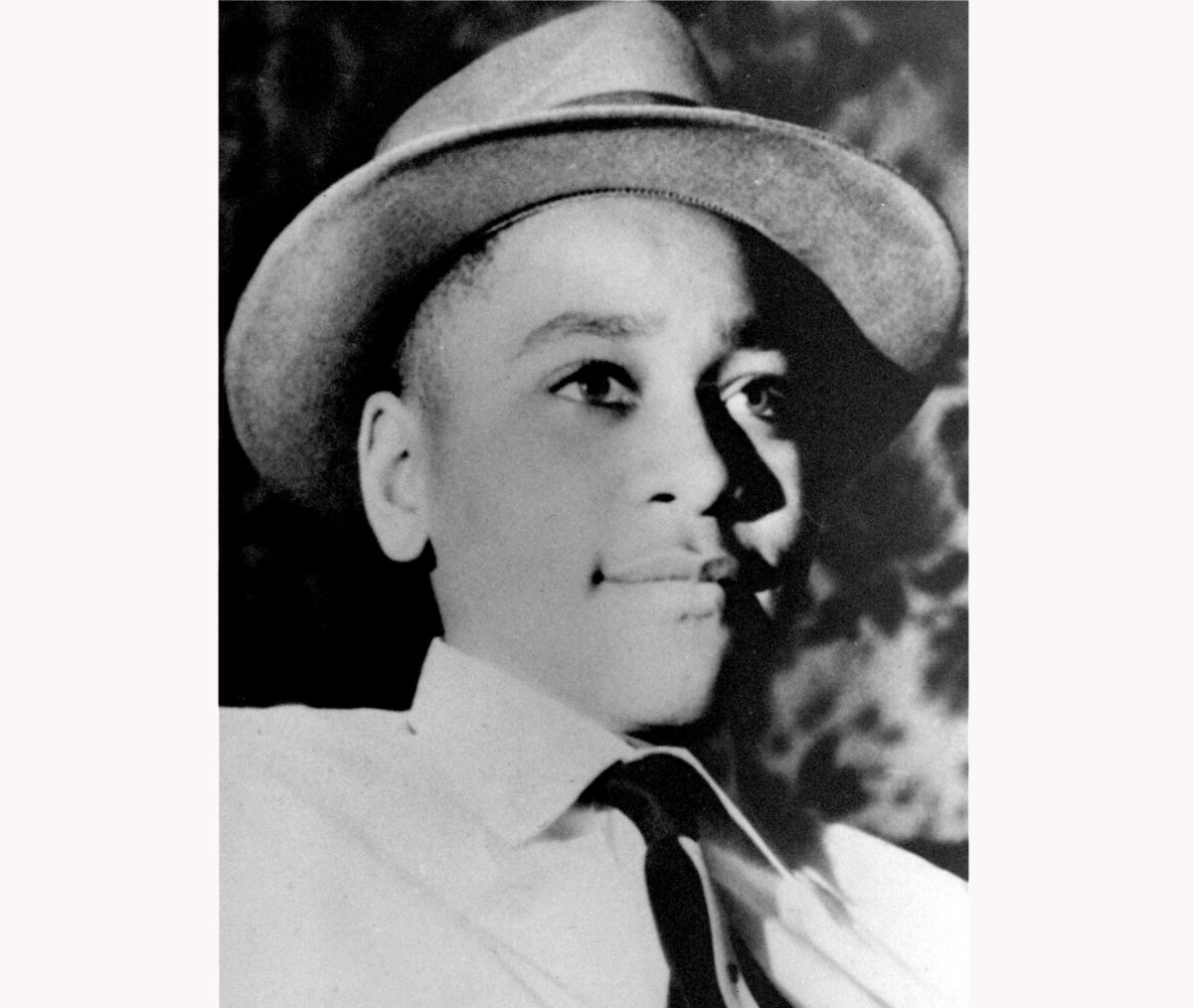 "Although the professor represented that he had recorded two interviews with her, he provided the FBI with only one recording, which did not contain any recantation. In addition, although an assistant transcribed the two recordings, neither transcript contained the alleged recantation," the DOJ said in a statement.
"The professor also provided inconsistent explanations about whether the missing recording included the alleged recantation or whether, instead, the woman made the key admission before he began recording the interview," it added.
Tyson told The Epoch Times via email that he shared both of his two interviews with the FBI and also said there was other evidence indicating Donham committed perjury.
"I had taken clear notes on what she said before I got my clunky recorder on. Notes are considered a valid source by both historians and reporters," he said.
Even if the allegation could be proven, committing perjury in state court can't be prosecuted by federal officials and the statute of limitations for bringing a state perjury charge expired in 1960.
Still, the DOJ made sure to emphasize it is not saying Donham's testimony is accurate.
"There remains considerable doubt as to the credibility of her version of events, which is contradicted by others who were with Till at the time, including the account of a living witness," it said.
The witness alleged Till didn't speak with or flirt with a woman inside the store, though they said the teen did whistle at Donham when she left the store.
The latest investigation, which followed one in the early 2000s, found no new evidence suggesting Donham or any other living person was involved in what happened to Till, according to the DOJ.
Bryant's half-brother, J.W. Milam, died in 1980. Bryant died in 1994.
Wheeler Parker, a cousin of Till who saw his relative being abducted, told a press conference Monday that Till "did not die in vain."
"Many things have been changed, many things have come about because of his death. Whatever we do, we can't bring him back. But we can carry on and let America know, we need to know the truth, and that's what we look for, and we all have a responsibility," Parker said.
"Through his death we can see how far we've come, and how much work we still have left to do."