Democrats are contemplating whether they can use the 14th Amendment to bar former President Donald Trump from ever taking office in the future, Sen. Tim Kaine (D-Va.) said on Jan. 22.
Section three of the 14th Amendment to the Constitution, ratified in 1868, three years after the end of the Civil War, states that anyone guilty of "insurrection or rebellion" against the United States shall not be eligible to hold elective office in the United States.
It allows for Congress to "remove such disability" with a two-thirds vote of the House and Senate.
Democrats in Congress have accused Trump of inciting the acts of violence that transpired on Jan. 6 as some rioters and protesters unlawfully entered the U.S. Capitol building—despite Trump saying that the protesters should protest "peacefully and patriotically." He repeatedly condemned the violence after the incident. It's unclear who instigated the breach of the Capitol building.
Kaine, a Democrat, told The Hill on Jan. 22 that Democrats are "quite confident" that they will be able to use the 14th Amendment "insurrection" clause to prevent Trump from ever holding office again.
"It's an idea that's out there that I think people are contemplating in the accountability space," Kaine said. "I just want us to choose a path that maximizes focus on the Biden-Harris agenda."
"The remedies of the 14th Amendment certainly may be appropriate for someone who incites an insurrection as Donald Trump did," added Sen. Richard Blumenthal (D-Conn.), while Sen. Chris Murphy (D-Conn.) said using the measure is "certainly a possibility."
"All of these are questions of first impression, in terms of constitutionality," Murphy added. "I certainly think there is a 14th Amendment avenue separate and aside from impeachment."
The potential use of the 14th Amendment comes as House Democrats push forward with the House's article of impeachment against Trump.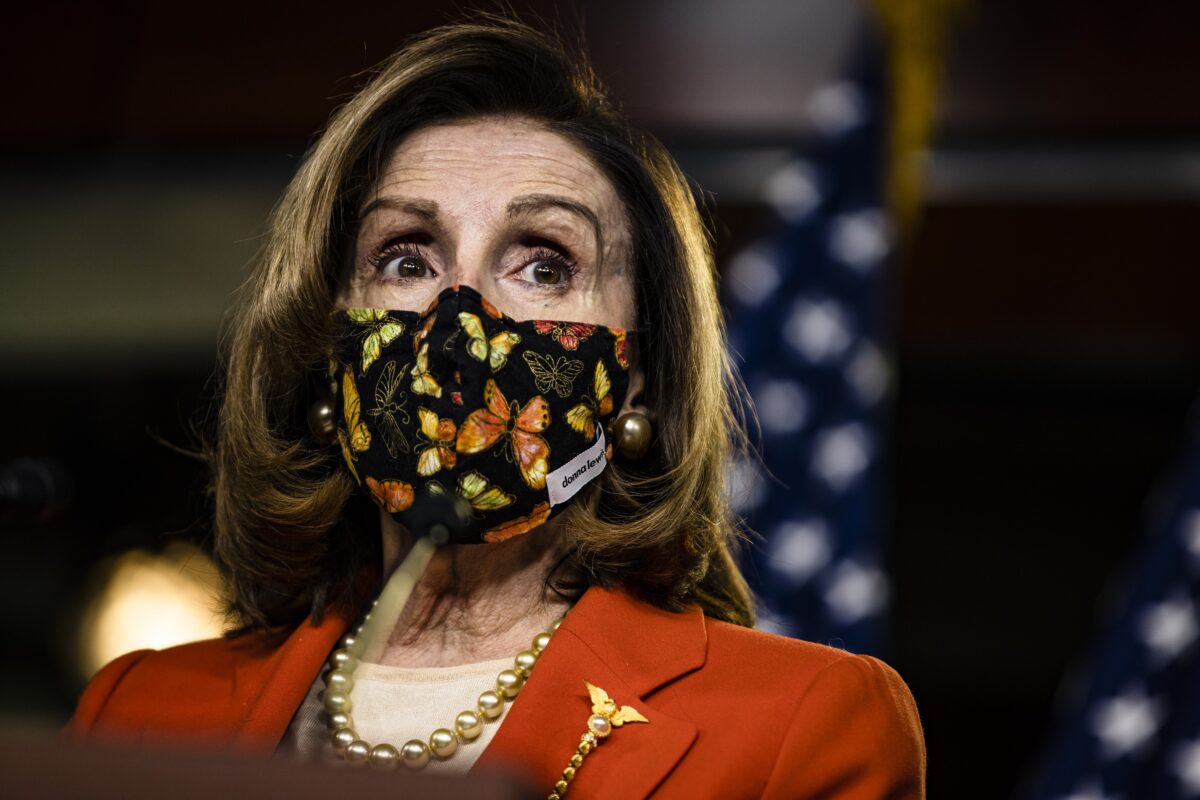 Senate Majority Leader Chuck Schumer (D-N.Y.), after holding discussions with House Speaker Nancy Pelosi (D-Calif.), said it will be delivered to the Senate on Jan. 25.
Hours later, Pelosi confirmed that the article will indeed be transferred on Jan. 25.
"Our Constitution and our country are well served by the extraordinary leadership of Lead Manager Jamie Raskin, and Representatives Diana DeGette, David Cicilline, Joaquin Castro, Eric Swalwell, Ted Lieu, Stacey Plaskett, Madeleine Dean, and Joe Neguse," she said in a statement, referencing her impeachment managers.
"We are respectful of the Senate's constitutional power over the trial and always attentive to the fairness of the process, noting that the former president will have had the same amount of time to prepare for trial as our managers."
It means that the Senate would start the trial at around 1 p.m. on Jan. 26 unless the Senate reaches an agreement to push back the trial. Chief Justice John Roberts presided over the last impeachment trial, but it isn't clear whether he will this time around.
The prospect of impeaching a former president is unprecedented and goes against the Constitution, some experts have said, including Harvard Law Professor Emeritus Alan Dershowitz.
But Schumer has maintained that it isn't unconstitutional to impeach a former president.
Kaine added that the 14th Amendment could be used before or even after a trial, if Trump isn't convicted. He noted that while "extensive discussions" are currently underway about using the clause, that decision will ultimately be up to leadership.
Senate Majority Whip Dick Durbin (D-Ill.) meanwhile indicated that he has doubts about whether the measure could be used to prevent Trump from running from office again. He told reporters that he had a "long talk" with Kaine about the issue.
"I haven't been convinced yet, because the 14th Amendment is not explicit on how you determine whether someone participated in an insurrection," Durbin said. "If they had been convicted of that in a court of law, then I can understand how you can use it as a predicate for prohibiting people from running for office.
"But there is a real serious question, if that conviction has not taken place, whether the Congress can have a finding, or the Senate can have a finding that they are guilty of insurrection and whether that's sufficient. So it's unresolved."
In an article published by The Washington Post earlier this month, Daniel Hemel, a professor at the University of Chicago Law School, said that while it's possible that Congress could potentially use the amendment to bar Trump from future office, the process will likely take several steps and years.
Jack Phillips contributed to this report.