New York City opened two supervised injection sites in Manhattan on Tuesday to provide illicit drug users and addicts with a so-called safe and controlled environment for substance abuse, making these the first government-sanctioned spaces for such a purpose in the United States.
Mayor Bill de Blasio has been pushing for opening such centers since 2018, and has succeeded with the twin injection sites in East Harlem and Washington Heights just weeks before his term comes to an end.
De Blasio has informed the sites that law enforcement will not take action against the premises. In 2018, the plan for the facilities was rejected by Gov. Andrew Cuomo and President Donald Trump.
"Overdose Prevention Centers are a safe and effective way to address the opioid crisis. I'm proud to show cities in this country that after decades of failure, a smarter approach is possible," de Blasio said in a statement just as five drug users overdosed on the opening day in the East Harlem center. According to a center director, they have survived.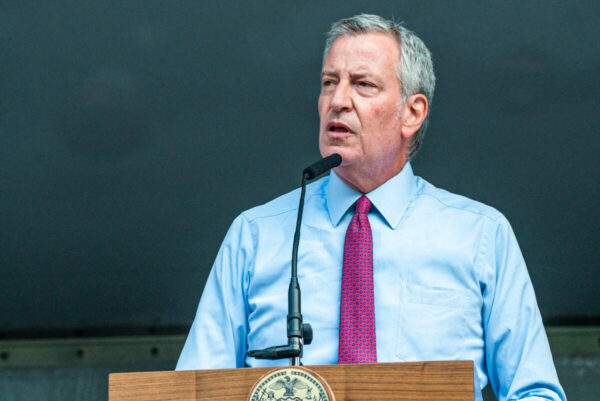 Meanwhile, one of the neighboring businesses to the Washington Heights center saw an ambulance taking someone from the premises, according to the New York Post. "I think what they're doing is they're promoting this which is awful," said the unnamed business owner to the media outlet.
Besides provisioning space for drug users, the centers provide addicts with rehabilitation and treatment facilities while preventing overdose deaths, according to proponents of the initiative.
There have been 1,497 confirmed overdose deaths in New York City in 2019. In 2020, the number rose to 2,062, and during the first three months of this year, 596 people have died from drug addiction, according to data (pdf) from the city's health department. This is the greatest quarterly increase ever seen since numbers began to be collected in 2000.
A person dies of a drug overdose every four hours in New York City, which is more than the combined total of suicides, homicides, and vehicle accidents. More than four in five deaths have involved opioids, among which, Fentanyl has been found to be the most lethal.
Commissioner Dave Chokshi said on Twitter that the authorized injection centers can save up to 130 lives per year, based on a study by the New York City Department of Health and Mental Hygiene.
'Dangerous Plan'
Rep. Nicole Malliotakis (R-N.Y.) sent a letter to U.S. Attorney General Merrick Garland on Tuesday in a bid to stop the injection facilities and prevent "this dangerous plan" from expanding.
Malliotakis referenced a Jan. 13 Third Circuit Court of Appeals ruling against a Philadelphia non-profit Safehouse that "it is a federal crime to open a supervised injection site or 'consumption room' for illegal drug use."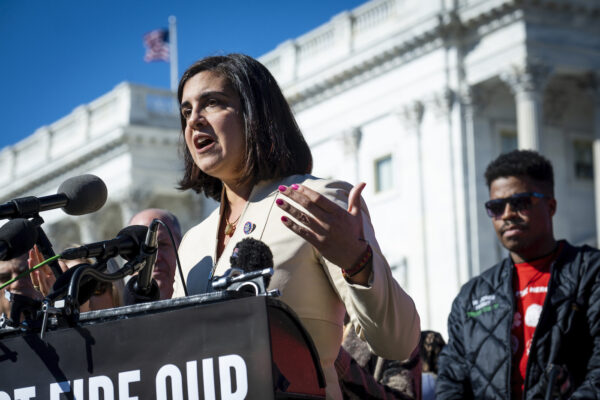 Earlier in 2018, as a state legislator, Malliotakis introduced legislation and sent a letter to former U.S. Attorney General Jeff Sessions urging the DOJ to stop de Blasio's original supervised injection center plans. In response, a statement from Malliotakis' office said the DOJ committed to stopping the mayor's plans if they were to proceed given its clear violation of the Controlled Substances Act.
The legislation introduced by Malliotakis in the State Assembly stripped state funding from organizations that established such injection centers, the statement said. Now, as a member of Congress, Malliotakis is calling on the Biden administration to make the same commitment and she intends to introduce similar legislation on the federal level.
"After I reached out to Attorney General Sessions in 2018, the DOJ committed to me that it would intervene if Mayor de Blasio proceeded with his unlawful plan to open heroin injection centers in our city," said Malliotakis.
"Now that President Biden is in power, Mayor de Blasio has rushed to put this illegal scheme back on track. I urge the current Administration and Attorney General Garland to make the same commitment and take swift action to enforce federal law."
Malliotakis added that foreign experiments with such facilities resulted in addicts concentrating in the vicinity of such centers, leading to a deterioration of living quality and an "increase in homelessness, theft, and violence."
Cyrus R. Vance Jr., the Manhattan district attorney, told the New York Times, "We have always been trying to strike the right balance between enforcement, rehabilitation and prevention."
He added, "I would rather have people who are going to shoot up do it in a safe and secure venue as opposed to a McDonald's bathroom, an alleyway or a subway staircase."
Currently, there are centers worldwide including Canada, Australia, and many in European countries like the Netherlands, Switzerland, Germany, and Denmark.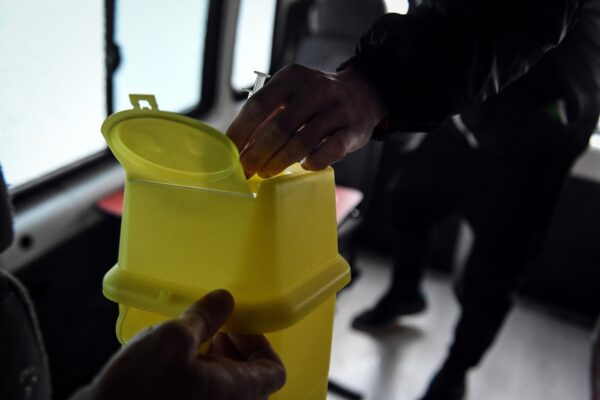 City Council Minority Leader Joe Borelli (R-Staten Island) voiced his disapproval of the program. "British Columbia has led North America in safe injection sites, all while crossing overdose death milestones every month. How anyone can see this as a solution to a serious problem is beyond me, never mind the concerns of the neighbors," Borelli told the New York Post.
According to a 2020 commentary by the conservative Heritage Foundation, people have been increasingly voting out candidates in Canadian provinces like Ontario, Alberta, and Manitoba who support establishing drug injection facilities in their regions due to a "significant increase in trash, crime, and disorder."
The report stated that, "Safe injection sites have an extremely poor record of moving drug users into treatment and recovery, with some referral rates as low as 1%." Whenever a center gets established, the surrounding neighborhood devolves into "open-air drug markets, with hundreds of homeless addicts sleeping in the streets." The resulting effect is a problem that has been worsened with additional social costs added onto neighbors and nearby businesses, it said.