'Dawn of The Planet of The Apes': Will James Franco Make an Unexpected Cameo?
April 17, 2014 3:56 pm Last Updated: April 17, 2014 4:17 pm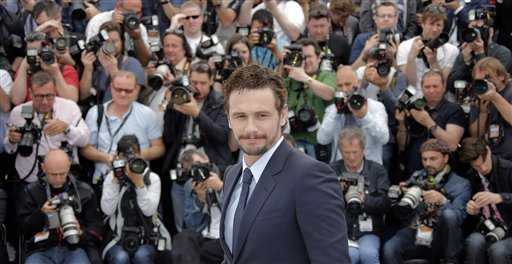 Actor James Franco, who starred in the 2011 sic-fi drama "Rise of the Planet of the Apes" said he didn't realize he's making a reported cameo in the upcoming sequel "Dawn of the Planet of the Apes."
According to an interview with Entertainment Weekly, Franco said that he knew nothing of his appearance in the film. "Wait, I have a cameo? I didn't know that. You know, I don't even think they asked my permission for that," he said. 
Even though Vulture news site says that Franco could be bluffing, in an earlier interview with MTV, Franco said that he will not make an appearance because some key players who worked on the first project left. "I was going to be a small part of the next one. There was a moment when Rupert Wyatt was going to direct the second one… Now Rupert's not a part of it so I don't know. My guess is I won't be in it. Nobody's talked to me since Rupert left," Franco said. 
In "Rise of the Planet of the Apes" Franco plays a scientist, Will Rodman, who creates a potion that allows a monkey to become intelligent. The monkey, Caesar played by Andy Serkis, then leads a herd of apes. 
The Guardian wrote that Franco will make an appearance in a scene that will give an alternative ending to the first film, where Franco's character dies on screen.
The film's Tumblr page explains that the sequel will follow the story of the genetically modified ape Caesar and his army of monkeys, who are threatened by a band of human survivors that survived an unleashed virus a decade earlier. While the humans and the monkeys reach a temporary peace, it still stands to be decided who will become Earth's dominant species.
According to IMDb, Franco is not on the list of the cast and crew for the film.
"Dawn of the Planet of the Apes" comes out in theaters July 11, 2014.