"An endless parade of death" is how a drug addict, trying to beat his crack dependence, describes what he has witnessed over the past 18 months.
Steven Sheldon, 42, of Port Huron, Michigan, says he knows of 40 people who have died after overdosing on drugs in that time.
They are just a few of the 96,000 Americans, who, according to the CDC, died from overdoses between March 2020 and March 2021.
Port Huron is a city of 29,000 people, located about an hour north of Detroit.
Sheldon told The Epoch Times: "I've been clean for 44 days. I've been on crack cocaine for 17 years. If you are lucky enough to survive, you are blessed. I'm blessed."
Many of his acquaintances haven't been so fortunate.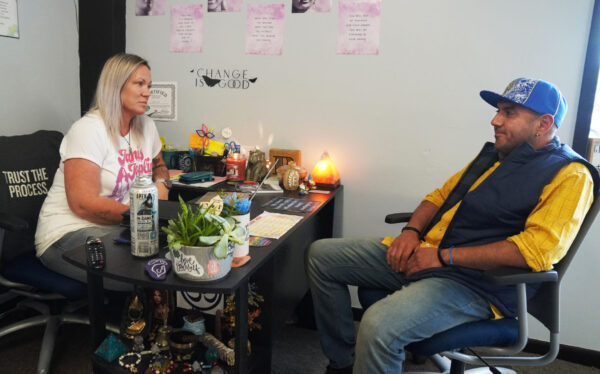 "The past 18 months has been an endless parade of death. I know of 40 people who have died during that time, of overdoses. People I know from the street. It's an ugly world.
"One girl I met in rehab died [of an overdose] hours after she left. She passed that very night.
"If I keep doing what I've been doing, for me, it will be just a matter of time," Sheldon said.
He quit school in the eighth grade and was living on his own at age 15.
The former semi-truck driver is living estranged from his wife and his seven children.
Sheldon spoke of his experiences while sitting on a sofa at the Blue Water Recovery and Outreach Center (BWROC) in Port Huron, the place he came for companionship, and which he hopes will help him recover from his addiction.
"Isolating people during the COVID-19 lockdown drove many to despair," said peer recovery coach Barbara Landry, herself a recovering alcoholic. "It made things 100 times worse. We saw people who were sober for 20 years relapse during the shutdown."
Recovery coach Eric Webster, in recovery from alcoholism and cocaine addiction, said: "During the lockdowns, people couldn't find a meeting, and Zoom just doesn't cut it. A lot of us perished."
A main qualification to work as a recovery coach at BWROC, a nonresidential program, is to have been an addict yourself.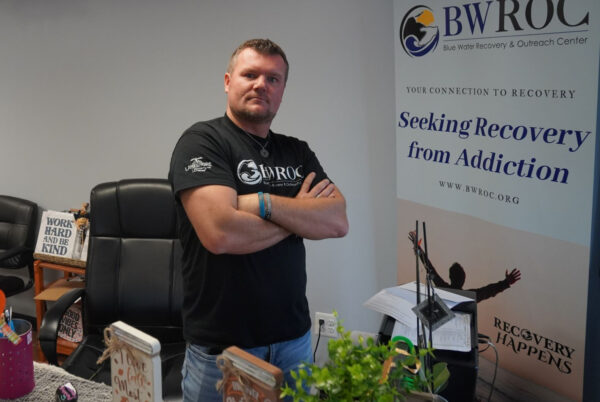 That includes Executive Director Patrick Patterson.
Patterson, 42, is a university-educated, former financial services executive, who once earned a six-figure salary.
His five-year struggle with opioids cost him his career, his large home, his car, and ultimately his relationship with his family.
"One day I just walked out on my wife and our 1-year-old daughter. The next thing I knew, I was homeless in Flint," said Patterson.
Patterson said he got onto prescription drugs through socializing. "It was 2012. In those days, pills were everywhere. I was offered some just like being offered a beer.
"I didn't need them, but I liked them."
Rather than risk buying more pills on the street, Patterson said he feigned a shoulder injury to get painkillers prescribed by a doctor.
"When that ended, I went into withdrawal. To feel better, I tried heroin. My addiction to heroin took everything from me," he said.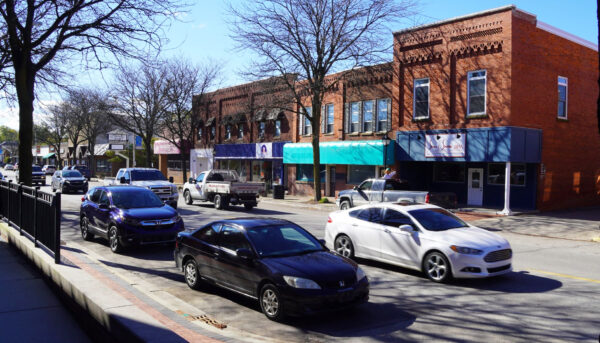 The shame and humiliation of ending up as he did were proving too much for Patterson.
"I coped with it by taking more heroin. It relieved my nerves and took away my emotional pain. It removed my ability to cry. It removed all empathy. It made it possible for me not to care about what others cared about. High on heroin, I was fearless."
When things really went awry, Patterson tried to take his own life.
After a few days in the psychiatric ward, Patterson entered the revolving door of rehabilitation.
"I went through rehab four times. The struggle was terrible. The pull of heroin addiction is unimaginable. Words can't describe its grip on a person.
"Six months later, I wound up in Port Huron working at a gas station."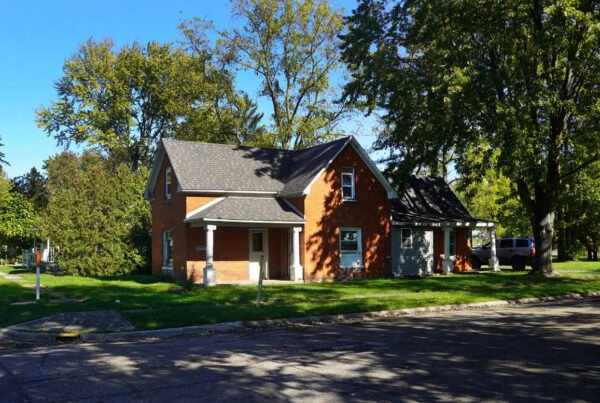 Then Patterson connected with BWROC and devoted himself to building up the organization.
"Working in the center is a great and powerful incentive to stay sober. How can I help give recovery to someone else if I don't have it myself?" Patterson said.
He has since been instrumental in the passage of laws inserting recovery centers within manufacturing plants and other workplaces in Michigan.
Sheldon's upbringing was quite different from that of Patterson.
Sheldon said: "I've been a jerk since I was 12.
"I had some rough friends and felt I had to fit in. I started smoking cigarettes. Then we'd have a few beers and smoke some marijuana. I did acid [LSD] as a teen.
"Then one day a friend said 'Let's burn this uzzi.' An uzzi is marijuana sprinkled with cocaine. I loved it right away.
"Now that I look back, it was the worst thing I ever did. That's what led me to doing lines of cocaine and then to crack.
"Then I started hustling and stealing stuff to buy it," said Sheldon. "And here I am."
Police Chief Brett Lester shared some things he learned during the pandemic lockdown in his community—the city of Sandusky, Michigan, a small farming town about 45 miles north of Port Huron.
"The one thing that wasn't shut down in the last 18 months is the drug trade," said Lester.
"We had the lockdowns. People couldn't go anywhere. When people are not working, they aren't keeping their minds active.
"Then we got the stimulus checks and enhanced supplemental unemployment benefits. And the moratorium on evictions, so people didn't have to pay their rent.
"Government policies gave more money to our residents than many of them are used to having. People who already had a track record of making bad decisions now had plenty of dollars to spend on drugs and alcohol," Lester said.
"This led to an explosion of the use of methamphetamine in our city."
Lester believes the source of meth is Mexico, citing a couple of drug busts in California earlier this month that netted massive amounts of Mexican-made meth, and exposed a well-organized crime syndicate moving and marketing the drug in the Midwest.
Mike Moore, supervisor of the Sanilac County Drug Task Force's undercover operations unit, agreed, telling The Epoch Times: "Our big problem is meth. We've seen a large influx of it and it is not being cooked around here. It's not being manufactured in America."
"It's crystal meth," added drug task force director Jim Johnson. "It's not the product of the 'pop-bottle' process that we are used to seeing around here. It's prettier. More marketable."
Moore explained that meth is cheaper and more addictive than opioids.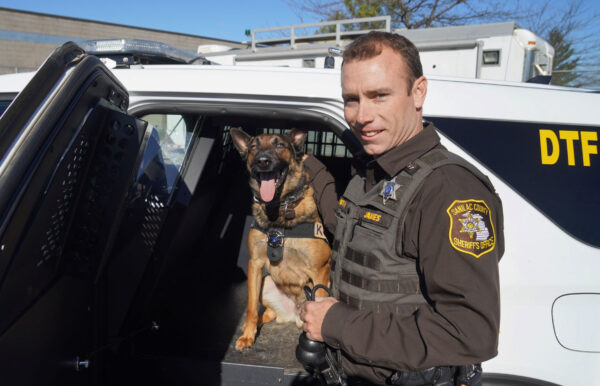 Johnson said that small town America has the same problem with drug abuse and overdose deaths as our large cities.
"Our numbers are smaller, but the impact in proportion to our population size can be greater," said Johnson.
Earlier this year the little town of Sandusky was rocked when two men were found dead sitting on the porch of a home in a quiet, tree-lined residential section of the city.
"The autopsy revealed the men had a mixture of narcotics in their systems, with a presence of fentanyl high enough to cause overdose and death," said Johnson.
Fentanyl is a powerful sedative and is used in hospitals as an anesthetic.
Dealers add fentanyl to other street drugs to dramatically boost their potency, often resulting in death.
"Oddly enough," said Johnson, "death is an advertisement for drug dealers. It shows they are selling 'good stuff.'  They say, 'It just wasn't used properly.'
"It's amazing the risk addicts are willing to take.
"Stupidity isn't a crime, but it is a shame."
"People of every education level, all age groups, every walk of life, can get caught up in drugs. No community is exempt," said Moore.