October 28, 2022
Epoch Cinema
Created Equal: Clarence Thomas in His Own Words | Documentary
This film is only available in North America because of territorial licensing.
Although Clarence Thomas remains a controversial figure, loved by some, reviled by others, few know much more than some headlines and the recollections of his contentious confirmation battle with Anita Hill.
In this film, Thomas tells his entire life story, looking directly at the camera and speaking frankly to the audience. After a brief introduction, the documentary proceeds chronologically, combining Thomas's first-person account with a rich array of historical archive material, period and original music, personal photos, and evocative recreations. Unscripted and without narration, the documentary takes the viewer through this complex and often painful life, dealing with race, faith, power, jurisprudence, and personal resilience.
In 1948, Clarence Thomas was born into dire poverty in Pin Point, Georgia, a Gullah-speaking peninsula in the segregated South. His father abandoned the family when Clarence was two years old. His mother, unable to care for two boys, brought Clarence and his brother, Myers, to live with her father and his wife. Thomas's grandfather, Myers Anderson, whose schooling ended at the third grade, delivered coal and heating oil in Savannah. He gave the boys tough love and training in hard work. He sent them to a segregated Catholic school where the Irish nuns taught them self-discipline and a love of learning. From there, Thomas entered the seminary, training to be a priest.
As the times changed, Thomas began to rebel against the values of his grandfather. Angered by his fellow seminarians' racist comments following the assassination of Martin Luther King Jr. and disillusioned by the Catholic Church's general failure to support the civil rights movement, Thomas left the seminary. His grandfather felt Thomas had betrayed him by questioning his values and kicked Thomas out of his house. In 1968, Thomas enrolled as a scholarship student at the College of the Holy Cross in Massachusetts. While there, he helped found the Black Student Union and supported the burgeoning Black Power Movement.
Then, Thomas's views began to change, as he saw it, back to his grandfather's values. He judged the efforts of the left and liberals to help his people to be demeaning failures. To him, affirmative action seemed condescending and ineffective, sending African-American students to schools where they were not prepared to succeed. He watched the busing crisis in Boston tear the city apart. To Thomas, it made no sense. Why, he asked, pluck poor black children out of their own bad schools only to bus them to another part of town to sit with poor white students in their bad schools?
At Yale Law School, he felt stigmatized by affirmative action, treated as if he were there only because of his race, minimizing his previous achievements. After graduating in 1974, he worked for then-State Attorney General John Danforth in Missouri, eventually working in the Reagan administration, first running the Civil Rights Division of the Department of Education and then the Equal Employment Opportunity Commission. In 1990, he became a judge on the U.S. Court of Appeals for the District of Columbia Circuit.
In 1991, President George H.W. Bush nominated Clarence Thomas to the Supreme Court. His confirmation hearings would test his character and principles in the crucible of national controversy. Like the Bork hearings in 1987, the Democrats went after Thomas's record and his jurisprudence, especially natural law theory, but also attacked his character. When that failed, and he was on the verge of being confirmed, a former employee, Anita Hill, came forth to accuse him of sexual harassment. The next few days of televised hearings riveted the nation. Finally, defending himself against relentless attacks by the Democrat senators on the committee, Thomas accused them of running "a high-tech lynching for uppity blacks who in any way deign to think for themselves, to do for themselves, to have different ideas." After wall-to-wall television coverage, according to the national polls, the American people believed Thomas by more than a 2–1 margin. Yet, Thomas was confirmed by the closest margin in history, 52–48.
In his 27 years on the court, Thomas's jurisprudence has often been controversial—from his brand of originalism to his decisions on affirmative action and other hot-button topics. Critical journalists often point out that he rarely speaks in oral argument.
The public remains curious about Clarence Thomas—both about his personal history and his judicial opinions. His 2007 memoir, "My Grandfather's Son," was number one on The New York Times bestseller list.
In addition to this two-hour feature-length documentary film, a companion website providing more details and curriculum materials will be created and available. The website will draw on the over 30 hours of interviews of both Justice Thomas and his wife, Virginia, most of which did not appear in the film.

ABOUT THE FILMMAKERS

MICHAEL PACK (Director, Writer, Producer)
Michael Pack is president of Manifold Productions, Inc., an independent film and television production company, which he founded in 1977. Through Manifold Productions, Pack has written, directed, and produced numerous award-winning nationally broadcast documentaries as well as corporate and educational films.
Completed in 2014, "RICKOVER: The Birth of Nuclear Power," is a two-hour biography of the controversial admiral and engineer who developed the first nuclear submarine, aircraft carrier, and commercial power plant. It was broadcast nationally via PBS on Dec. 9, 2014, at 8 p.m. Also, upcoming is "The Last 600 Meters," which tells the story of the 2004 battles of Najaf and Fallujah, the two biggest battles of the Iraq War.
His film, "Rediscovering Alexander Hamilton," hosted by Richard Brookhiser, was broadcast nationally via PBS on April 11, 2011, to excellent reviews; the Los Angeles Times called it "history with a high-octane kick" and the Washington Post praised its "surprising, relevant, and entertaining insights." Pack's other major television credits include: God and the Inner City, narrated by Phylicia Rashad (2003); Rediscovering George Washington, hosted by Richard Brookhiser (2002); The Fall of Newt Gingrich, narrated by Blair Brown (2000); The Rodney King Incident: Race and Justice in America, narrated by Robert Prosky (1998); Inside the Republican Revolution: The First Hundred Days, hosted by Don Lambro (1995); Hollywood vs. Religion, hosted by Michael Medved (1995); Campus Culture Wars: Five Stories about Political Correctness, narrated by Lindsay Crouse (1993); America's Political Parties, hosted by Ben Wattenberg and David Gergen (1988 & 1992); Fire from the Sun: The Search for Fusion Energy, hosted by E. G. Marshall (1990); Hollywood's Favorite Heavy: Businessmen on Prime Time TV, hosted by Eli Wallach (1987); among others. All have been nationally broadcast on PBS, except The Rodney King Incident, which premiered on TLC.
From 2015 to 2017, Pack served as president and CEO of the Claremont Institute in Upland, California, and publisher of its Claremont Review of Books. During his tenure, Pack revamped its management and organizational structure, created a new communications department that vastly increased its national prominence, and opened offices in Washington, D.C., to launch new programs and increase its profile in the policy world.
From 2003 to 2006, Pack served as senior vice president for television programming at the Corporation for Public Broadcasting. He restructured the programming department and launched several new initiatives. These included America at a Crossroads (a series of 20 documentary films addressing issues facing America in the wake of the attacks of 9/11) and the American History and Civics Initiative (innovative, new media designed to address the crisis of historical amnesia in middle and high school students).
In 2002, President George W. Bush nominated and the Senate confirmed Pack to serve on the National Council on the Humanities, which oversees the National Endowment for the Humanities. He served from July 2002 to February 2005.
In 1993, Pack served as co-chair of the International TV Council at the Corporation for Public Broadcasting. In this capacity, he oversaw the Council's efforts to determine the feasibility of launching a cooperative program between American public television producers and stations and their counterparts in Eastern Europe and the former Soviet Union.
Previously, Pack received a political appointment as director of WORLDNET, the U.S. Information Agency's global satellite network. WORLDNET produced, acquired, and distributed programs to over 127 countries and over 200 cities on all continents 24 hours a day. Pack oversaw WORLDNET's 291 employees and annual budget of $23 million. WORLDNET, now called VOA-TV, has merged with the Voice of America.
Pack attended Yale College, the University of California at Berkeley, and studied film at New York University. Before launching Manifold Productions, Pack worked extensively in production and post-production. He worked as a staff editor for RAI, the Italian TV network, and for Pathe News in New York. Pack and his wife, Gina, who also works at Manifold Productions, have three sons and reside in Chevy Chase, Maryland.

GINA CAPPO PACK (Executive Producer)
Gina Cappo Pack serves as the vice president of Manifold Productions. Pack's background is in development and film promotion, corporate management, marketing, and personnel. Her early skills and experience as a corporate executive have lent direction to Manifold Productions, while helping to maintain an efficient use of resources. She has contributed to a variety of Manifold film projects since 1987, through fundraising, promotion, management, and as an executive producer.
Most recently, Pack presided over Manifold Productions while her husband and business partner took leave to head the Claremont Institute. She also freelanced in donor relations at Claremont during that time, while continuing to develop projects for Manifold. Previously, Pack worked in operations planning and new product development before she left corporate management at Pandick Technologies Inc., a subsidiary of a financial printing firm in 1987. Along with assisting the expansion of offices in twelve cities, she worked closely with regional sales and operations, while reporting to the president. Prior to this, Pack consulted for a variety of expanding businesses, both for-profit and not-for-profit. While finishing college, Pack managed a division of TemPositions Inc., a New York temporary help firm, where she was initially responsible for personnel interviewing and placement; later assisting the sales force, coordinating training, and managing departmental operations.
Pack is a graduate of Hunter College of the City University of New York. She is married to Michael Pack; they have three sons and reside in Chevy Chase, Maryland.

FAITH JONES (Editor)
Faith Jones has been editing award-winning documentaries for more than 30 years. A native New Yorker, Jonees graduated with a BFA from New York University School of the Arts, then cut her teeth in narrative features, learning the craft of picture and sound editing on multiple theatrical films such as "The Untouchables," "Things Change," "Crocodile Dundee II," and "Coming to America." Jones has edited dozens of television documentaries for CBS, ABC, PBS, and major cable channels. She worked for several years at the acclaimed Long Form Unit at ABC News, editing award-winning docu-series "Hopkins," "Boston Med," and "NY Med." Faith received an Emmy nomination for Outstanding Individual Achievement in Editing for her work on "Boston Med."
* Click the "Save" button below the video to access it later on "My List."
–
Feature Films:
Cinema collection: http://epochcinema.com
Epoch Original content: http://epochoriginal.com
Feature Films: https://www.theepochtimes.com/featured-films
Follow EpochTV on social media:
Facebook: https://www.facebook.com/EpochTVus
Twitter: https://twitter.com/EpochTVus
Rumble: https://rumble.com/c/EpochTV
Truth Social: https://truthsocial.com/@EpochTV
Gettr: https://gettr.com/user/epochtv
Gab: https://gab.com/EpochTV
Telegram: https://t.me/EpochTV
Michael Pack
Director | Writer | Producer
Gina Cappo Pack
Executive Producer
Joe Biden
as Self(archive footage)
Anita Hill
as Self(archive footage)
Ginni Thomas
as Self(as Virginia Thomas)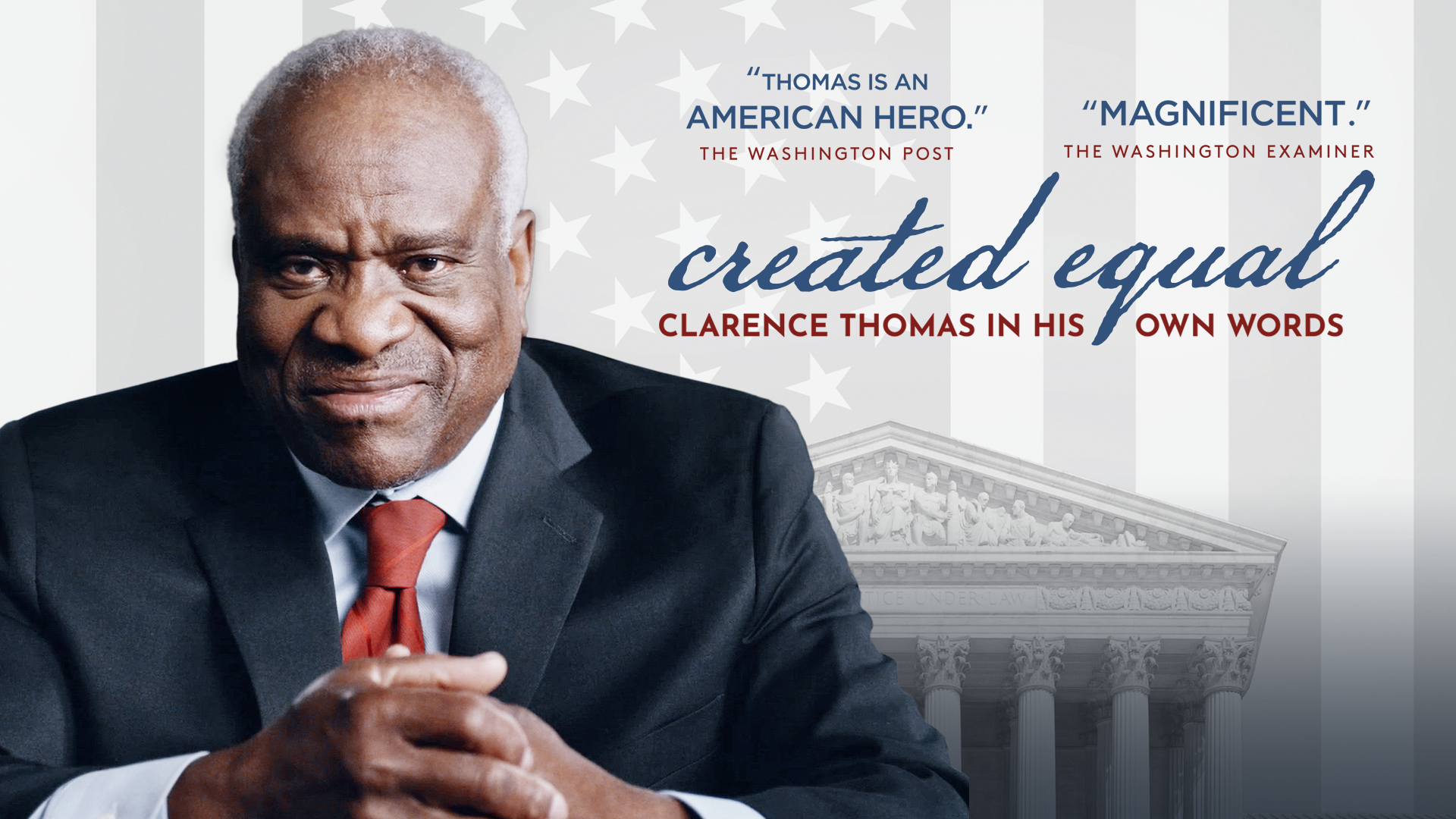 2019
1h 56 mins
English
IMDB:8.1/10 (views 975)