Scotland's mandatory COVID-19 vaccine passport scheme came to an end on Monday, as did the requirement for secondary school pupils to wear face coverings in the classroom.
The vaccine passport scheme required Scots to show their vaccination status before entering a nightclub or attending a large event, such as some concerts and football matches.
Though the scheme has been scrapped, its app remains operational, allowing businesses to use it on a voluntary basis if they wish to do so.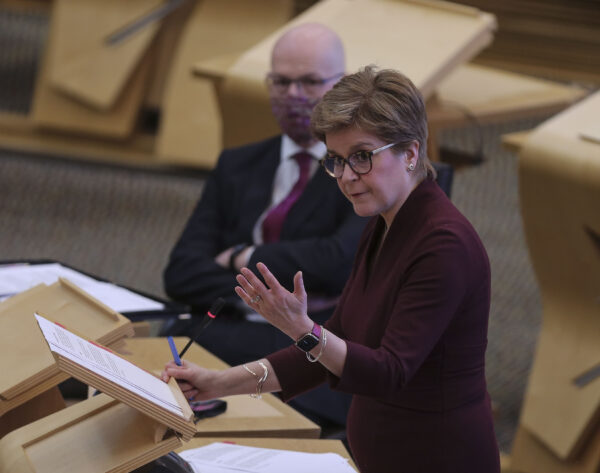 Also from Monday, secondary school students and teachers are no longer required to keep face coverings on within the classroom, though they do still need to wear them in communal areas such as corridors.
Scotland's Education Secretary Shirley-Anne Somerville welcomed the easing of the mask rule, saying it "signals the possibility of a brighter future where schools can regain some normality."
All remaining legal CCP (Chinese Communist Party) virus restrictions in Scotland, including the requirement to wear masks on public transport and in some indoor settings, are expected to be lifted on March 21.
Announcing the changes last week, First Minister Nicola Sturgeon said that the Scottish government was "duty-bound to remove legally imposed restrictions" as they had become "no longer as necessary as it once was" and "no longer as justifiable either."
She said the government will "rely less on legally imposed measures to control the virus, and more on vaccines, treatments, and sensible adaptations and good public health behaviours."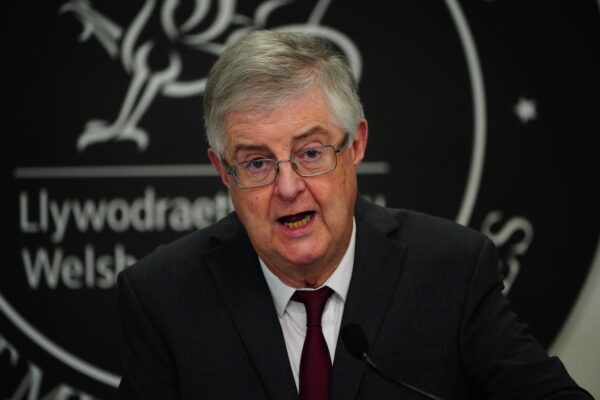 COVID-19 restrictions were also loosened in Wales on Monday, as masks are no longer required in classrooms and venues such as cinemas, theatres, community centres, museums, and gyms.
But the Welsh Government said the mandate is still active in all retail settings, public transport, and in health and care settings, unless a person is exempt.
First Minister Mark Drakeford said the remaining protections are "proportionate to the public health situation and the risk of coronavirus."
The requirement for vaccine passports as a condition of entry for both indoor and outdoor events had expired on Feb. 18.
In England, all COVID-19 laws, including the legal requirement for people who test positive to isolate, had already expired on Feb. 24.
PA Media contributed to this report.