MOSCOW—A court in a provincial Russian city has found opposition leader Alexei Navalny guilty in the retrial of a 2013 fraud case, which means that he cannot run for president next year.
In a webcast hearing on Wednesday, Judge Alexei Vtyurin said Navalny was guilty of embezzling timber worth about $500,000.
The previous guilty verdict was overturned by the European Court of Human Rights which ruled that Russia violated Navalny's right to a fair trial.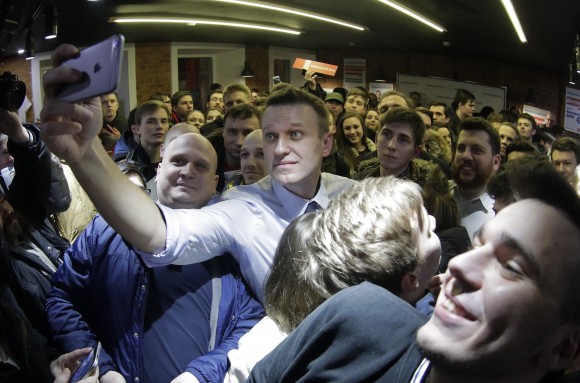 The judge, presiding in Kirov, a city nearly 800 kilometers (500 miles) east of Moscow, has yet to pronounce sentence.
Related Coverage
Navalny, the driving force behind massive anti-government protests in 2011 and 2012, had announced plans to run for office in December and had begun to raise funds.