The first patients in a coronavirus vaccine trial in the United States received doses on March 16, about two weeks after recruitment for the study started.
Scientists at the Kaiser Permanente Washington Research Institute in Seattle jabbed Jennifer Haller, a 43-year-old mother of two who lives in Seattle, as several other volunteers waited in line.
"We all feel so helpless. This is an amazing opportunity for me to do something,"  Haller told The Associated Press.
After the injection, she left the exam room with a big smile: "I'm feeling great."
The injections marked the beginning of a series of studies in people needed to prove whether the shots are safe and could work. Even if the research goes well, a vaccine wouldn't be available for widespread use for 12 to 18 months, said Dr. Anthony Fauci, director of the National Institute of Allergy and Infectious Diseases at the National Institutes of Health.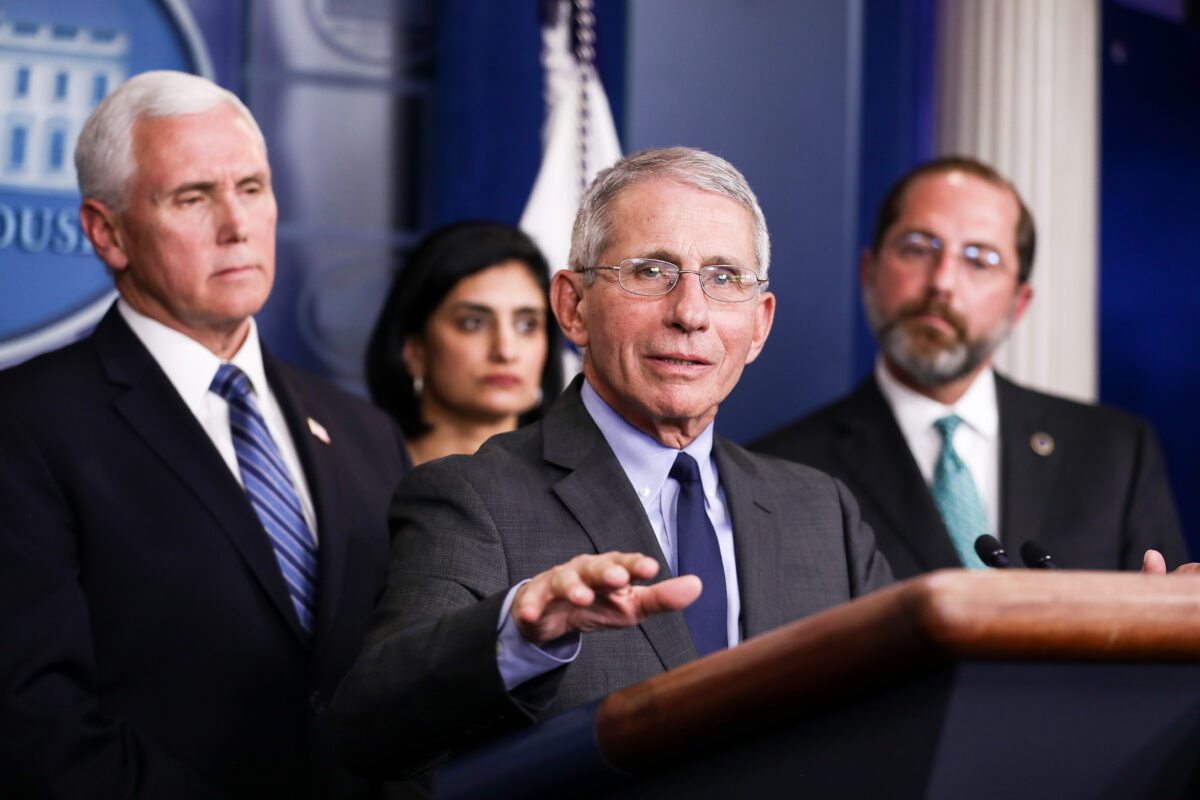 In a March 16 statement, he said that finding a safe and effective vaccine to block the SARS-CoV-2 virus, which started in China in 2019, "is an urgent health priority."
The new trial launched in record time, Fauci said, calling it "an important first step toward achieving that goal."
There are no vaccines for the new virus at this time. No proven treatments exist either, though a slew of drugs have shown effectiveness in some settings and are being tested by researchers.
The trial in Seattle is testing a vaccine called mRNA-1273 developed by National Institute of Allergy and Infectious Diseases scientists in collaboration with Moderna, a Massachusetts-based company. The vaccine uses a genetic platform called messenger RNA to direct the body's cells to express a virus protein that is hoped to elicit a robust immune response.
The vaccine doesn't contain the coronavirus itself.
"We don't know whether this vaccine will induce an immune response, or whether it will be safe. That's why we're doing a trial," Dr. Lisa Jackson, a senior Kaiser investigator who's leading the study, told The Associated Press. "It's not at the stage where it would be possible or prudent to give it to the general population."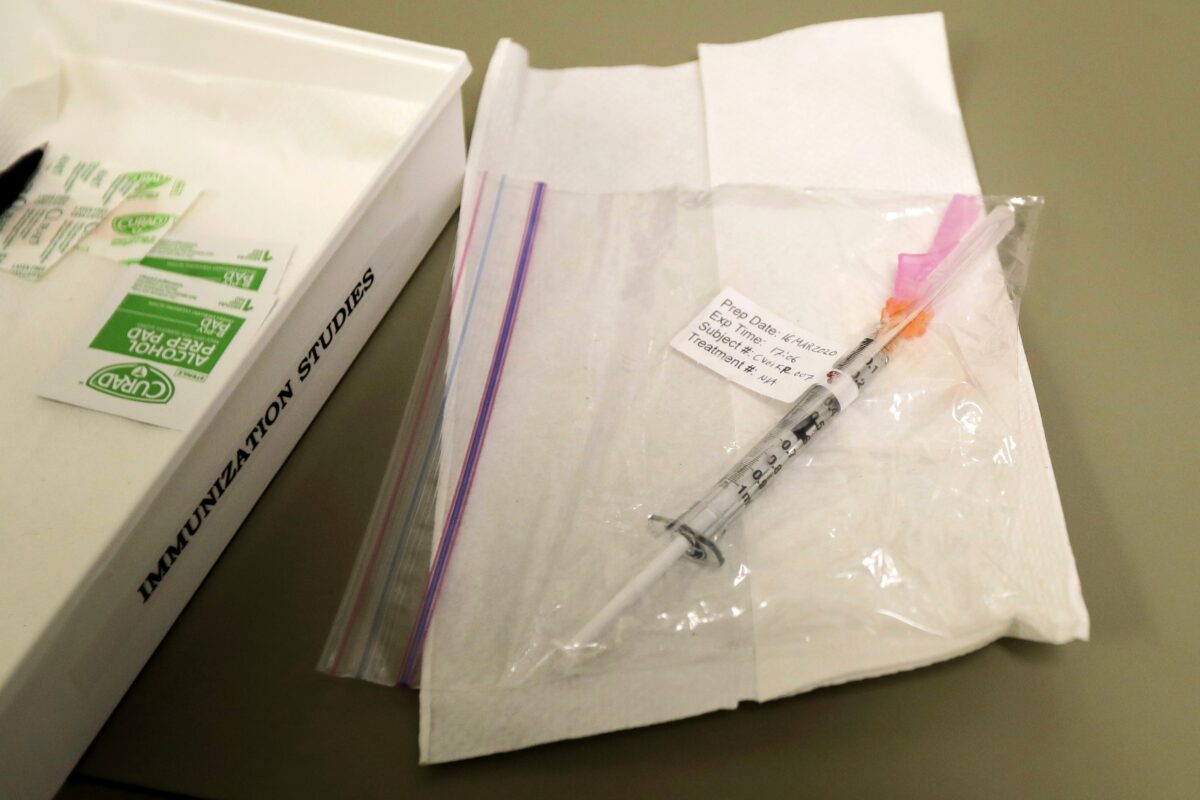 The vaccine has shown promise in animal models. The trial is the first to examine it in humans, the agency said. Prior studies on vaccines for related coronaviruses, such as SARS and MERS, contributed to the quick start of a trial.
The 45 participants, aged 18 to 55, will receive two doses of the vaccine via injection in the arm approximately 28 days apart. They'll be examined at intervals across a year after the second shot.
"This work is critical to national efforts to respond to the threat of this emerging virus," Jackson said.
Jackson said her team's mood was "subdued" after working around the clock to prepare for the start of the trial but called the short timeline, around two months, in getting a vaccine to trial unprecedented.
If the vaccine proves effective in the phase-one trial, a much wider population will be tested in a phase-two trial.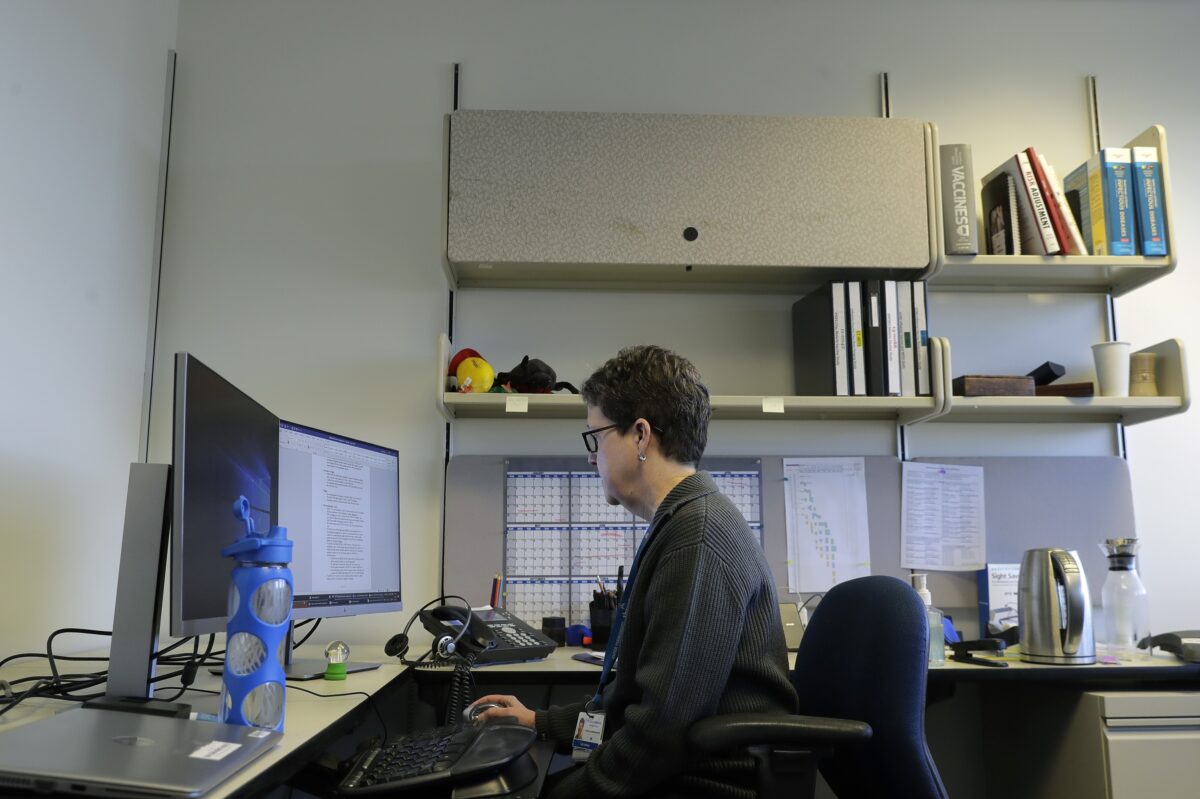 Other vaccines are in the pipeline. Dozens of research groups around the world are racing to create a vaccine against COVID-19. Another candidate, made by Inovio Pharmaceuticals, is expected to begin its own safety study—in the United States, China, and South Korea—next month.
Because vaccines are given to millions of healthy people, it takes time to test them in large enough numbers to spot an uncommon side effect, said Dr. Nelson Michael of the Walter Reed Army Institute of Research, which is developing a different vaccine candidate.
"The science can go very quickly but, first, do no harm, right?" he told reporters last week.
The Seattle experiment began days after the World Health Organization declared the new virus outbreak a pandemic because of its rapid global spread, infecting more than 169,000 people and killing more than 6,500.
COVID-19 has upended the world's social and economic fabric since the first case emerged in the Chinese city of Wuhan in late 2019, with regions shuttering schools and businesses, restricting travel, canceling entertainment and sporting events, and encouraging people to stay away from each other.
The Associated Press contributed to this report.