The new coronavirus and the disease it causes, COVID-19, has spread to dozens of countries around the world.
Below are March 5 updates. For March 6 updates, click here.
State of Emergency Declared in Maryland
Maryland Gov. Larry Hogan (R) declared a state of emergency on Thursday after the first three coronavirus cases were confirmed in the state.
"With this declaration, I am officially authorizing and directing the Maryland department of health and emergency management agency to ramp up coordination among all state and local agencies and to enable them to fast track coordination with our state and local health department and emergency management teams," Hogan said.
LIVE: COVID-19 Update – March 5, 2020https://t.co/vrpBO8qiD8

— Governor Larry Hogan (@GovLarryHogan) March 6, 2020
Hogan announced earlier in the day that the three patients had contracted the virus overseas and that the state's Public Health Laboratory in Baltimore confirmed the cases. Hogan noted that the three people are in "good condition."
The three cases involve a couple—a husband and wife in their 70s—and a woman in her 50s, who is not related to the couple. All three are now in quarantine at home in Montgomery County, just outside Washington.
Bethlehem's Storied Nativity Church Closes
Palestinian officials on Thursday closed the storied Church of the Nativity in the biblical city of Bethlehem indefinitely over fears of the new coronavirus, weeks ahead of the busy Easter holiday season.
The announcement by the Palestinian tourism ministry threatened to devastate the vital tourism industry in the town where Jesus is believed to have been born. The spread of the virus across the Middle East has already disrupted worship at other major holy sites.
Iran, the epicenter of the virus in the region, meanwhile said it would set up checkpoints to limit travel between major cities and urged citizens to reduce their use of paper money to help slow the outbreak, which has killed at least 107 people in the country.
Iran's state-run media also announced that Mohammad Sadr, a member of the Expediency Council who is also a senior adviser to the foreign minister, has been infected. Another member of the council, which advises the supreme leader, died earlier this week after falling ill with the new virus, which has sickened a number of Iranian officials.
The Church of the Nativity was closed after suspicions that four Palestinians had caught the virus, prompting a flurry of measures that included banning all tourists from the Israeli-occupied West Bank for an unspecified amount of time and shutting down other places of worship in Bethlehem for two weeks.
The Palestinian health ministry later said a total of seven Palestinians from Bethlehem have tested positive for the virus, the first cases reported in the Palestinian territories.
It said the seven worked at a hotel where a group of Greek tourists stayed during a tour of Israel and the Palestinian territories in late February. The tourists tested positive for the virus after returning to Greece.
Built on the site where Christians believe Jesus was born in a manger, the Church of the Nativity is one of several tourist and holy sites to shut their doors over concerns about the virus, which has infected tens of thousands of people and killed more than 3,000 globally.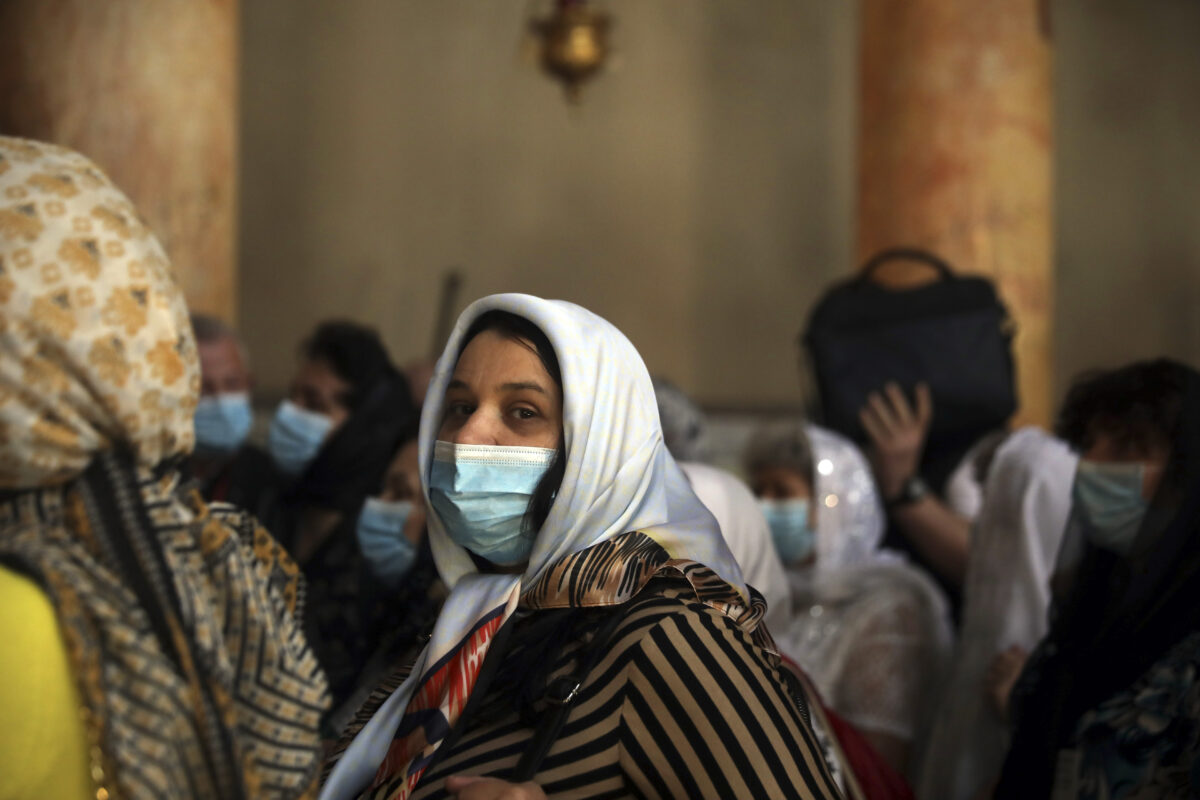 Dog Likely a Case of Human-to-Animal Transmission
The dog that tested positive for the new coronavirus probably got the virus from a person, experts said.
Tests detected low levels of the COVID-19 virus in the dog on Feb. 27 and subsequent tests conducted the next day and in early March also returned with weak positives.
Officials in Hong Kong, where the dog was quarantined, consulted with experts from the School of Public Health of The University of Hong Kong, the College of Veterinary Medicine and Life Sciences of the City University of Hong Kong, and the World Organisation for Animal Health.
The experts "unanimously agreed that these results suggest that the dog has a low level of infection and it is likely to be a case of human-to-animal transmission," according to a press release from the government.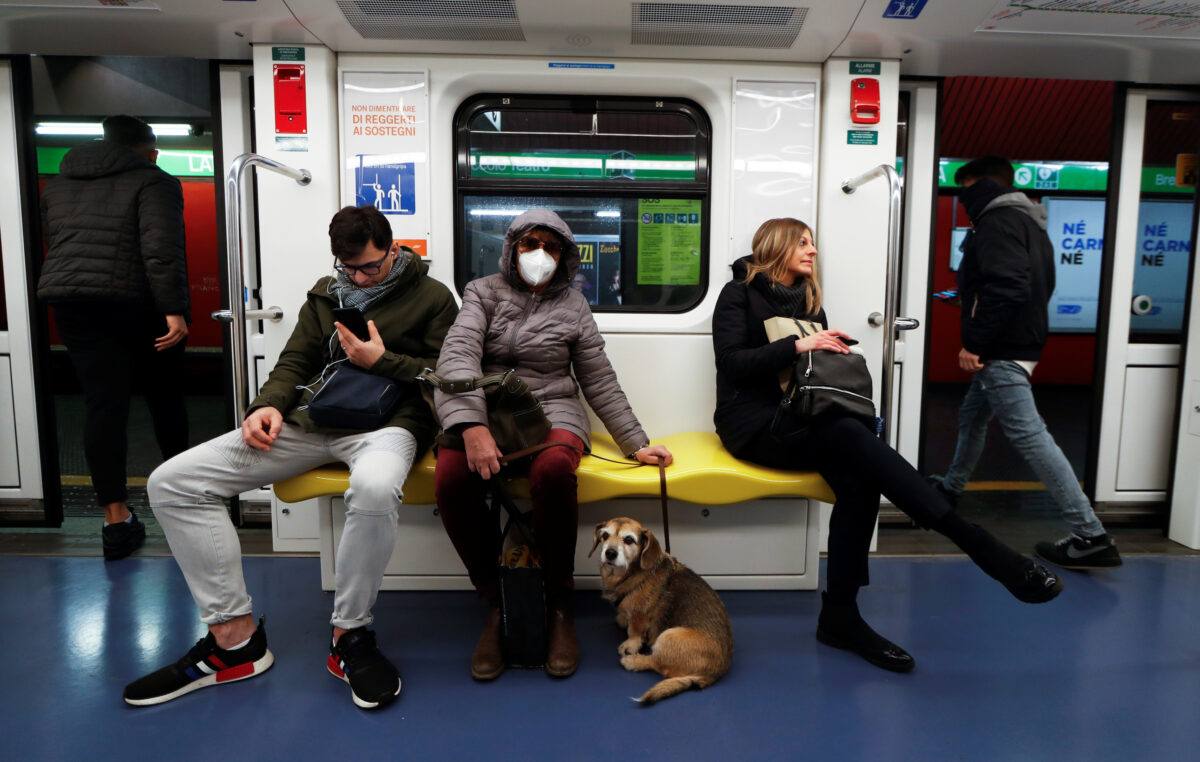 Cruise Ship Held Off California Coast
California officials are blocking a cruise ship from docking in San Francisco after a passenger from the ship's previous voyage died on Wednesday.
The Grand Princess went on a 10-day roundtrip to Mexico in mid-February before picking up new passengers and leaving for Hawaii. It was on its way to Ensenada in Baja California when a patient who was on the previous voyage died from the virus, prompting the ship to head back to California.
The ship, which was originally scheduled to dock on March 4, is now being held about a day off the coast, California Gov. Gavin Newsom said at a press conference.
"The ship will not come on shore until we appropriately assess the passengers," he said.
Some 60 people who were on the trip to Mexico are on the new cruise and all will be tested. Eleven passengers and 10 crew members were showing symptoms consistent with COVID-19, the disease the virus causes, as of Wednesday evening, officials said.
New York Reports 13 Cases
Two more patients in New York City tested positive for the new coronavirus, Mayor Bill de Blasio announced on Thursday, one day after officials said nine people who had contact with a man who's hospitalized in Manhattan tested positive.
The two new patients are hospitalized in intensive care units, de Blasio said Thursday morning. One is a man in his 40s and one is a woman in her 80s.
Neither patient has a travel history to areas affected by the virus nor any link to the other people diagnosed with COVID-19, the disease the virus causes, in the area.
"City disease detectives are tracing close contacts of both individuals and will ensure they are appropriately isolated and tested immediately," de Blasio said in a statement.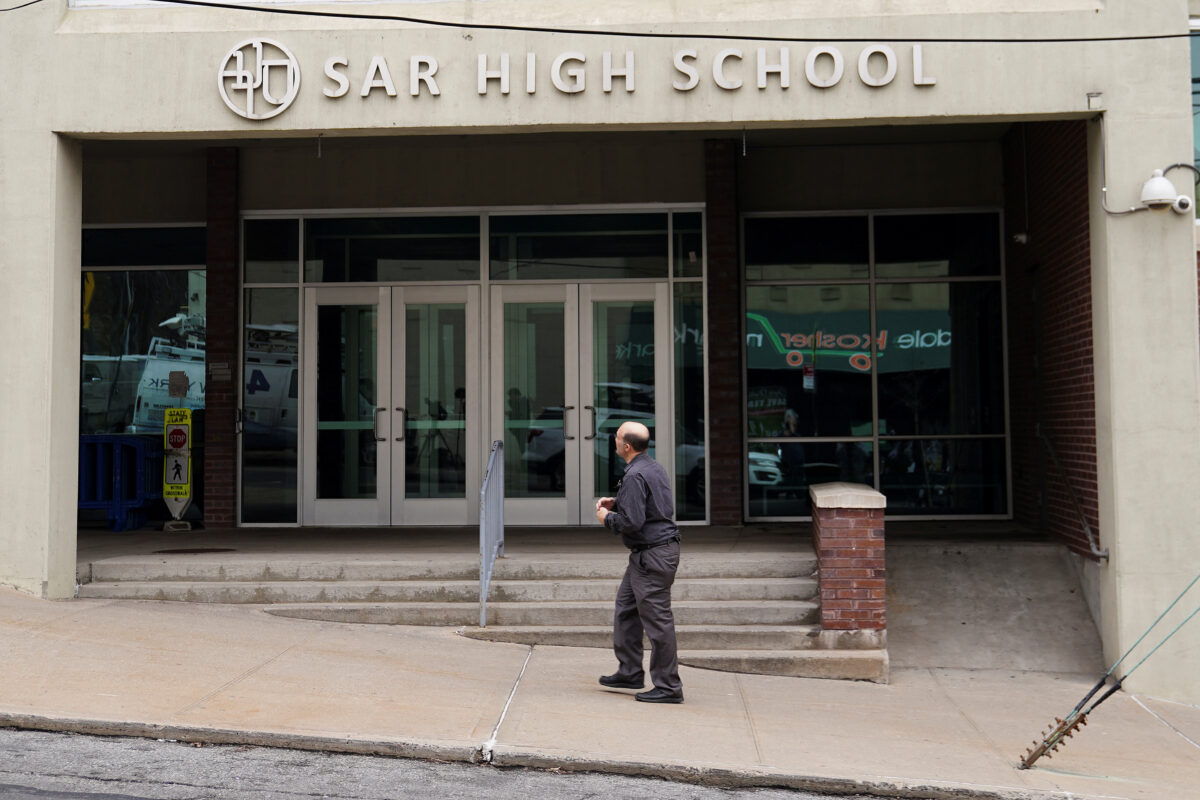 Industry Group: Virus Outbreak Could Cost Airlines $113 Billion
The International Air Transport Association says the virus outbreak that began in China could cost airlines as much as $113 billion in lost revenue due to the collapse of air travel.
Representatives of the airline industry group said Thursday after a working meeting in Singapore that the industry urgently needs help from governments in waiving some requirements, taxes, and fees to alleviate the burden on struggling carriers.
"The industry remains very fragile," Brian Pearce, the IATA's chief economist, told reporters. "There are lots of airlines that have got relatively narrow profit margins and lots of debt and this could send some into a very difficult situation."
The British regional airline Flybe stopped flying as of Thursday, done in by longstanding financial troubles and the impact of the worldwide blow to travel from the outbreak.
The IATA's estimate reflects a scenario involving a 19 percent loss in worldwide passenger revenues with extensive spread of the virus in markets that now have 10 or more confirmed cases. The countries account for 80 percent of airline revenues, Pearce said. The biggest losses would be in the Asia-Pacific region, including China, which has by far the most cases of the virus.
An earlier estimate just two weeks ago put the potential cost of the downturn in travel at less than $30 billion. That was before the number of cases outside China skyrocketed, taking the total worldwide to nearly 100,000.
"This is a very serious cash flow shock," said Brian Pearce, the IATA's chief economist. "We are seeing this serious decline in bookings and revenues outside the Asia-Pacific now that it [the virus] has spread more widely."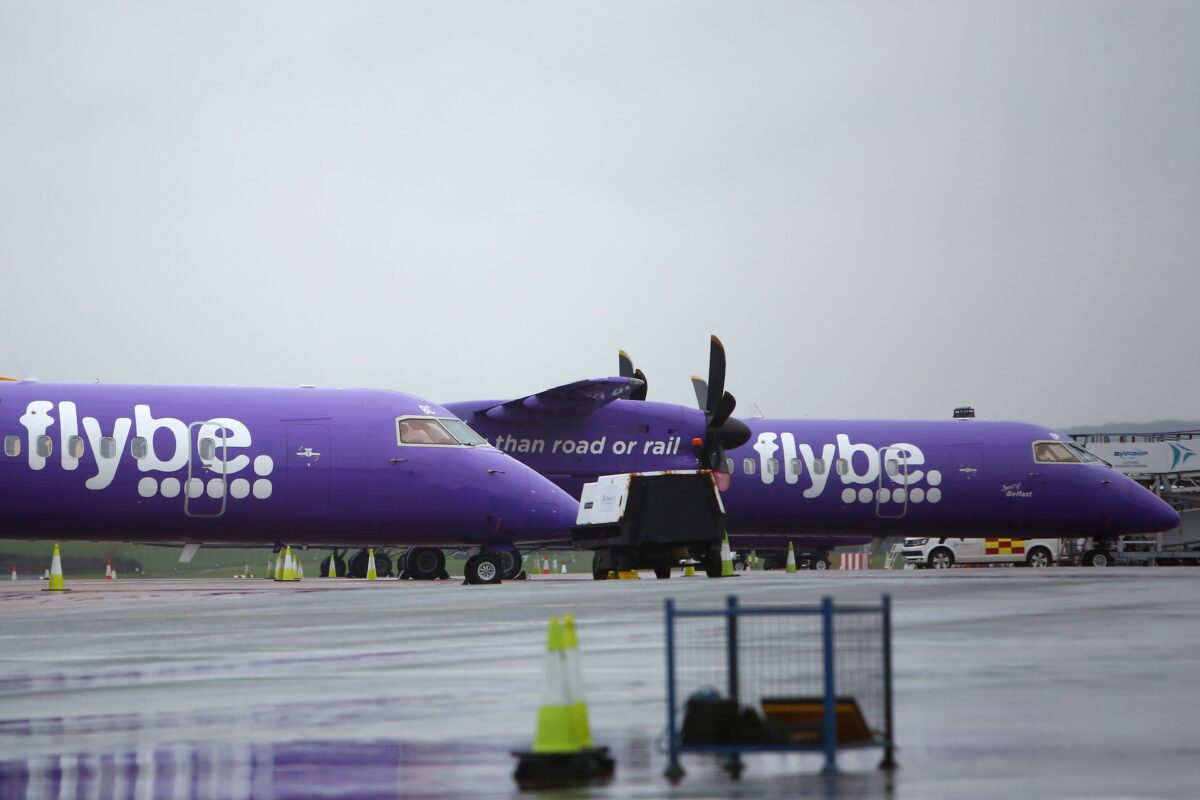 Swiss Officials Confirm First Coronavirus Death
Authorities in Switzerland say a 74-year-old woman infected with COVID-19 has died, the first death due to the new virus reported in the country.
The Federal Office of Public Health said Thursday that the death was reported by authorities in the western canton of Vaud.
The woman had been hospitalized since Tuesday and died during the night.
As of Wednesday afternoon, 58 infections had been confirmed in Switzerland.
Modi to Skip Hindu Festival
The coronavirus outbreak couldn't have come at a worse time for millions of Hindu revelers who are preparing to celebrate Holi, the festival in which people smear each others faces with colorful powder.
India's Prime Minister Narendra Modi and other top Hindu nationalist leaders are now saying they won't attend any festival celebrations on March 10 in view of the coronavirus outbreak and are advising people to exercise restraint.
Modi tweeted that he would not celebrate Holi as experts have advised to reduce mass gatherings to avoid the spread of the virus.
The message is reaching community leaders who are canceling street celebrations as well large gatherings of people in condominiums.
Across India and Nepal and in countries with Indian migrants, Hindus celebrate Holi, the joyous festival of color, smearing one another with red and yellow color powders and spraying each other with squirt guns. Water-filled balloons are also used to color each other.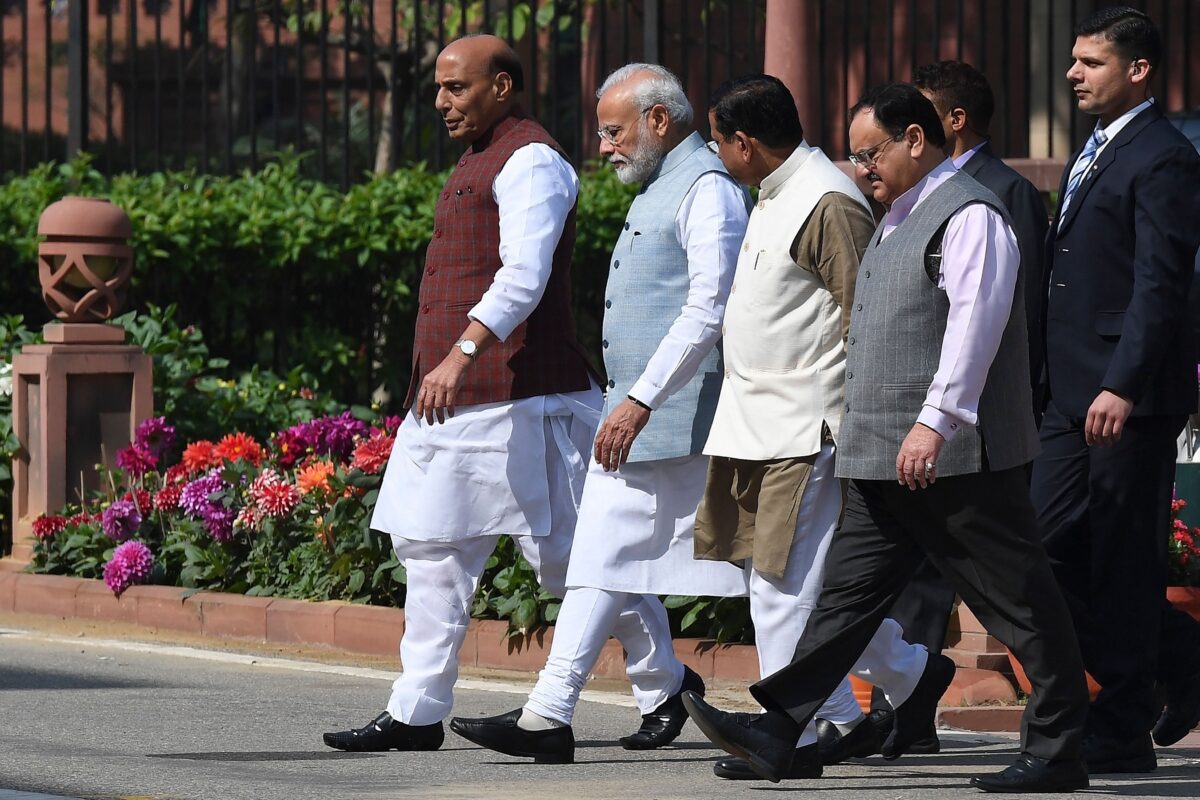 Xi Won't Travel to Japan
China says a visit by its leader, Xi Jinping, to Japan has been called off because both countries are focusing on combating the virus outbreak.
Foreign ministry spokesman Zhao Lijian says the two sides will be in close communication about a new time for the visit.
"The two countries both agree that President Xi Jinping's state visit to Japan must take place under the most appropriate timing, environment, and atmosphere, and must be a complete success," Zhao said at a daily news briefing on Thursday.
The visit had been expected in April.
China has striven to improve ties with Japan as both come under U.S. tariffs meant to punish them for their trade practices. However, mutual suspicion runs high on both sides, driven in China primarily by memories of Japan's brutal occupation of parts of the country last century and China's claim to islands in the East China Sea controlled by Japan.
Deaths in Iran Rise to 107
Iran will set up checkpoints to limit travel between major cities and urged citizens on Thursday to reduce their use of paper money to fight a spreading outbreak of the new coronavirus, which has killed at least 107 people across the Islamic Republic.
The announcement in Iran came as Palestinian authorities said the storied Nativity Church in the biblical city of Bethlehem, built atop the spot where Christians believe Jesus was born, will close indefinitely later in the day over coronavirus fears. The church was expected to draw tens of thousands of visitors and worshipers next month for the upcoming Easter holiday.
These mark the latest disruptions of life across the Mideast from the new virus, which has seen over 3,740 confirmed cases.
Iran's Health Minister Saeed Namaki announced his country's new restrictions at a televised press conference. He added that schools and universities will remain closed through Nowruz, the Persian New Year, on March 20.
He said people should stay in their vehicles at gas stations and allow attendants to fill their gas tanks to avoid the spread of the virus.
Iran and Italy have the world's highest death tolls outside of China.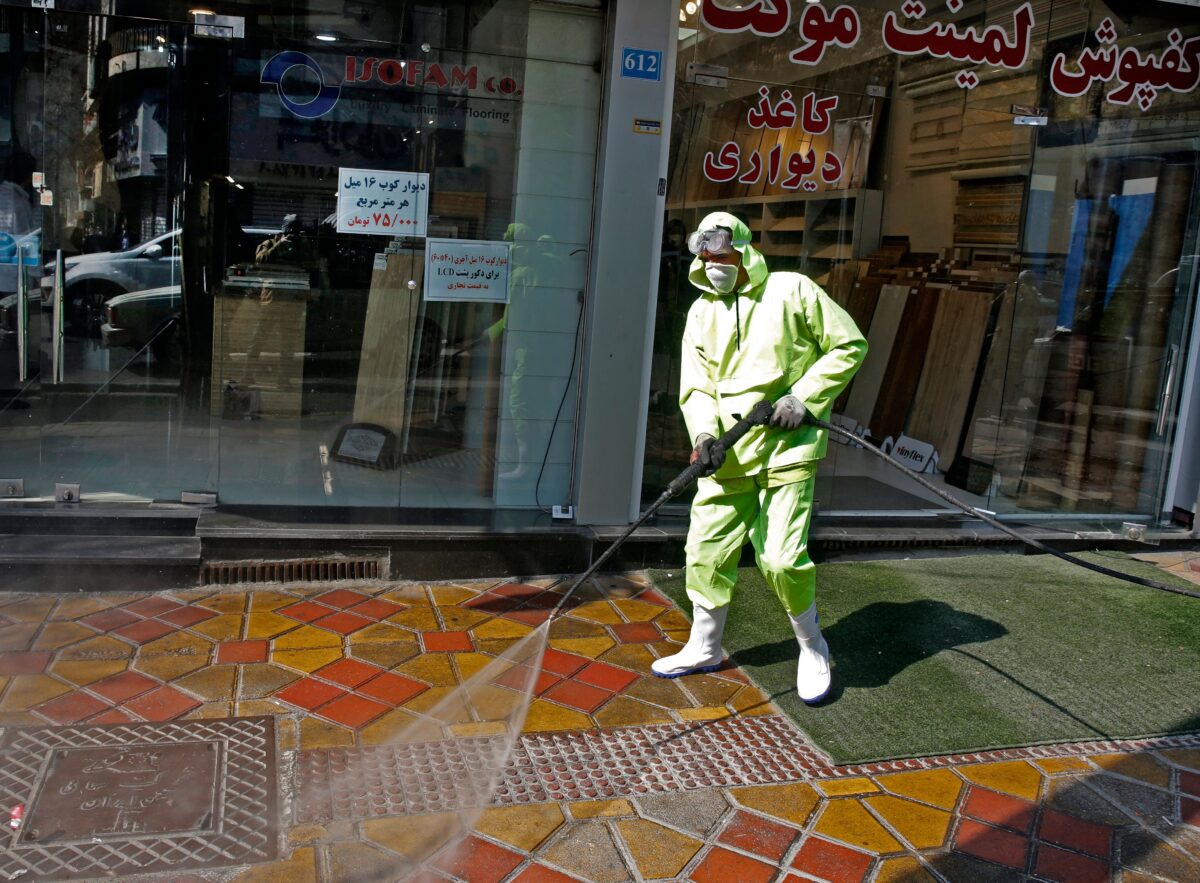 South Korea Declares New 'Special Care Zone'
South Korea declared a "special care zone" on Thursday around a second city hit hard by the coronavirus, and the U.S. military confirmed two new cases among relatives of its troops in the country, which is battling the biggest outbreak outside China.
Australia became the latest country to impose travel restrictions on South Koreans, with almost 100 nations now limiting arrivals from the East Asian country, which reported 760 new coronavirus cases on Thursday for a total of 6,088.
The government declared a "special care zone" around Gyeongsan, a city of about 275,000 people 150 miles southeast of Seoul, promising extra resources such as face masks.
Gyeongsan has seen a spike in cases in recent days, many of them linked to a fringe Christian group at the center of South Korea's outbreak. Similar zones have been declared around neighboring Daegu city and Cheongdo County.
About 75 percent of all cases in South Korea are in and around Daegu, its fourth-largest city, according to the Korea Centers for Disease Control and Prevention (KCDC).
"Every day is sad and tough like a war. But our Daegu citizens are showing surprise wisdom and courage," Daegu Mayor Kwon Young-jin told reporters on Thursday.
About 2,120 patients were waiting for hospital beds in Daegu, city officials said. Dozens of newly commissioned military nurses were due to begin work in the city on Thursday, the health ministry said. The KCDC reported five more deaths from the virus, bringing the total to 37.
South Korea also said it was banning the export of face masks, stepping up their production and would ration them to limit individual purchases to two a week, in a bid to ease shortages and curb hoarding. People have flocked to supermarkets, pharmacies, and online distributors to buy masks and other supplies, with hundreds lining up at some stores every morning.
KCDC Deputy Director Kwon Jun-wook advised all South Koreans to stay home and avoid "any gatherings, especially those that take place in enclosed places with many people such as religious events."
He also advised employers in Asia's fourth-largest economy, home to tech giants like Samsung, to allow staff to work from home.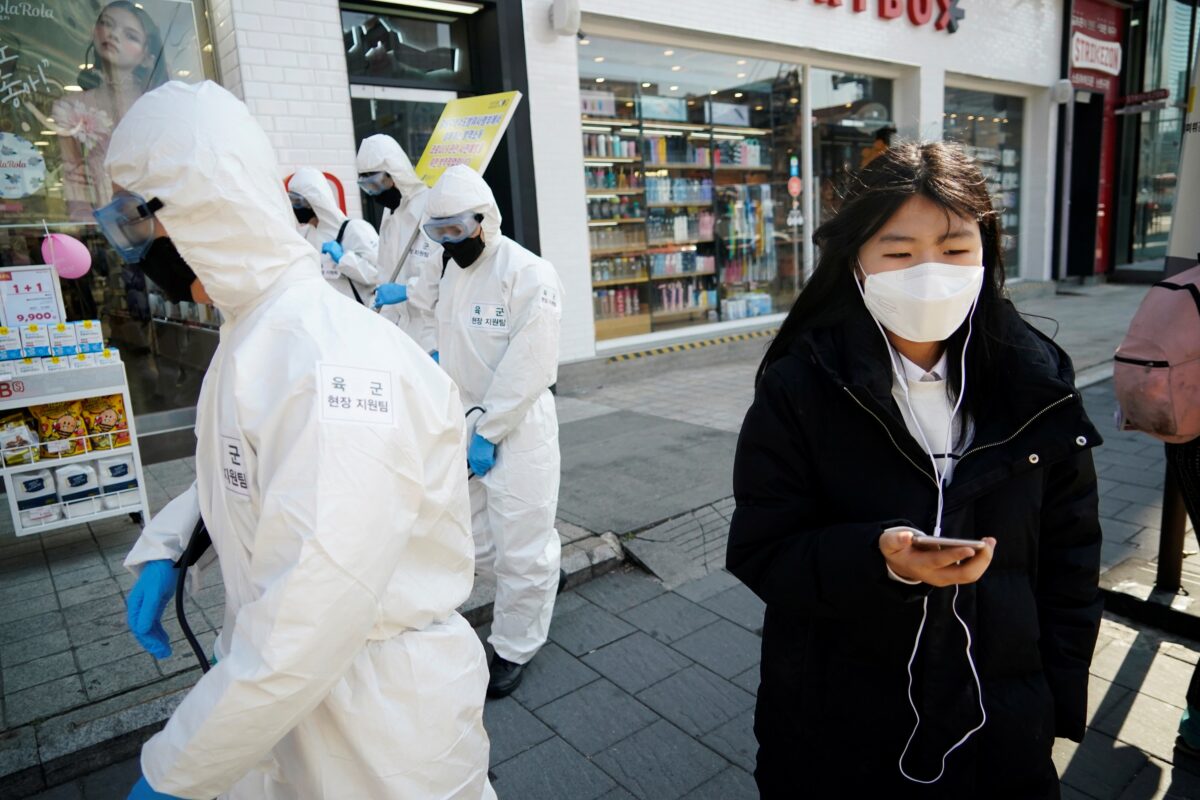 Some NY Schools to Close for Disinfection
Schools in the New York districts of Hastings-on-Hudson and Mount Vernon will be closed for disinfection on Thursday and Friday after individuals reported possible exposure to the virus.
PIX-11 reported that "out of an abundance of caution," Hastings-on-Hudson officials decided to cancel classes until March 9 after learning that a parent had been in a location where they were exposed to a person confirmed to have COVID-19. Those people have been asked to self-quarantine.
The school buildings and equipment are to be "thoroughly" sanitized during the closure.
In Mount Vernon, school district superintendent Dr. Kenneth R. Hamilton said in a notice on the district's website, "Out of an abundance of caution, the district has closed all school buildings and offices effective immediately and the schools will be completely cleaned and disinfected."
One family in the district, whose children attend Columbus School and Rebecca Turner Elementary School, was said to be quarantined at home for possible exposure to the virus.
"It is anticipated that the buildings will reopen on Monday under a normal schedule, once the cleaning program is complete," the notice said. "The students have not shown any actual symptoms at this time."
The family will remain in self-isolation for two weeks.
2 Dependents of US Air Force Personnel in Korea Test Positive
Two United States Forces Korea dependents who are stationed in the high-risk region of Daegu, South Korea, have tested positive for COVID-19, the U.S. military said on Thursday.
This brings the total number of USFK-related infections to six.
One patient, who has been in self-isolation since Feb. 26, is the dependent of a USFK active duty service member. They are currently in the care of U.S. military medical providers.
Another patient, who has been in self-isolation since Feb. 28, is the dependent of a DoD civilian employee. She and her spouse will remain in quarantine at home as a "precautionary measure," according to a statement from USFK.
Health workers with the USFK are working with the Korea CDC to investigate whether anyone else may have been exposed.
Daegu became a focal point in the nation's efforts to contain the virus after a local outbreak was traced back to super-spreader at the Shincheonji Church as well as cases at a local hospital.
The KCDC at midnight on Wednesday updated its national total to 5,766 known cases, including 35 deaths. Of those, over 4,000 are in Daegu, which is home to 2.5 million people about 186 miles southeast of Seoul.
Hawaii Cruise Cut Short as Previous Passengers Test Positive
The Grand Princess cruise ship announced on Wednesday that it will be cutting short its Hawaii trip after a number of passengers who disembarked from its Feb. 11-21 voyage to Mexico tested positive for COVID-19. One 71-year-old man has died.
Princess Cruises said in a statement that the passengers who remained on board from their previous cruise have been required by the CDC to remain in their rooms until they are cleared by medical staff.
A spokesperson told local media that a partial lockdown is in effect for the 62 passengers who remained on board. Crew members who may have come into close contact with those passengers, or were on the previous voyage, have also been required to stay in their rooms.
Californian Gov. Gavin Newsom said in a press conference on Wednesday that 11 passengers and 10 crew on board are "symptomatic."
The ship had originally planned to dock in San Francisco on Thursday afternoon three days ahead of schedule, according to an earlier announcement by Princess Cruises. But Newsom said that the ship would now remain at sea while the CDC flies some test kits aboard for diagnosis of those showing symptoms.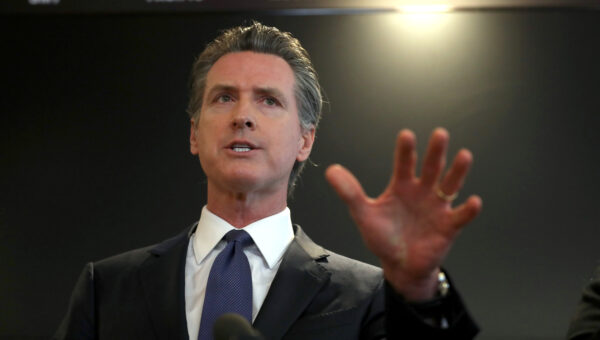 California Governor Declares State of Emergency
Gov. Gavin Newsom has declared a state of emergency across California in response to the continuing outbreak of the SARS-CoV-2 virus.
The declaration will help authorities ready the resources needed to help residents across the state prepare for the expected spread of the virus, and an increased number of patients.
Newsom said that over 9,400 people are now being monitored in 49 jurisdictions across the state.
According to Placer County health officials, there are now 53 confirmed cases, one of whom died from the disease.
It has since been revealed that the 71-year-old male victim was most likely exposed to the virus while on a Feb. 11-21 cruise of Mexico on the Grand Princess. The CDC is now investigating a "small cluster" of passengers and crew who came into contact with the man.
Any Californians who think they may be sick are being told to call their local medical center ahead of visiting (pdf) so doctors can guide them on the best course of action.
"If you are experiencing symptoms of COVID-19 and may have had contact with a person with COVID-19 or recently traveled to countries with apparent community spread, call your health care provider or local public health department first before seeking medical care so that appropriate precautions can be taken," the health department said.
Iran Men Who Licked Holy Shrine Face Prison, Lashes
After videos that purport to show people licking holy shrines in the Iranian city of Qom amid a COVID-19 outbreak, an Iranian member of parliament said they could face prison time or floggings.
The videos, which were posted to social media, showed men licking and kissing a shrine in Qom, and one in Mashhad. The Qom man says in the video, "I'm not scared of coronavirus." The other man says, "The disease can go inside my body, and others can visit it with no anxiety."
The two men have now been arrested and face between two months and two years in prison and as many as 74 lashes, said lawmaker Nasan Nowrozi.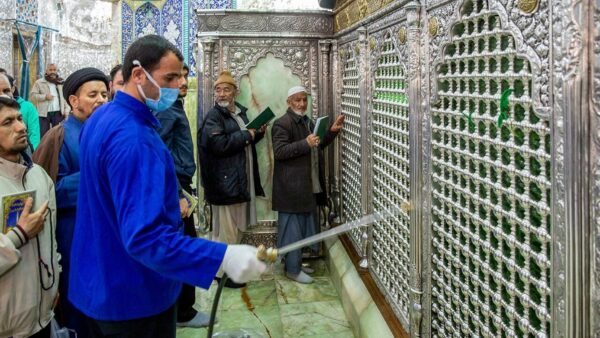 Asia Shares Follow Wall Street Higher, But Virus Risk Lurks
Asian shares were looking to rally for a fourth straight session on Thursday as U.S. markets swung sharply higher and another dose of central bank stimulus offered some salve for the global economic outlook.
The U.S. House of Representatives also approved an $8.3 billion funding bill to combat the spread of the virus, sending the emergency legislation to the Senate.
In another wild swing, the Dow surged 4.53 percent, while the S&P 500 gained 4.22 percent and the Nasdaq 3.85 percent.
Asian markets followed if a little more cautiously. MSCI's broadest index of Asia-Pacific shares outside Japan added 0.2 percent, in its fourth day of gains.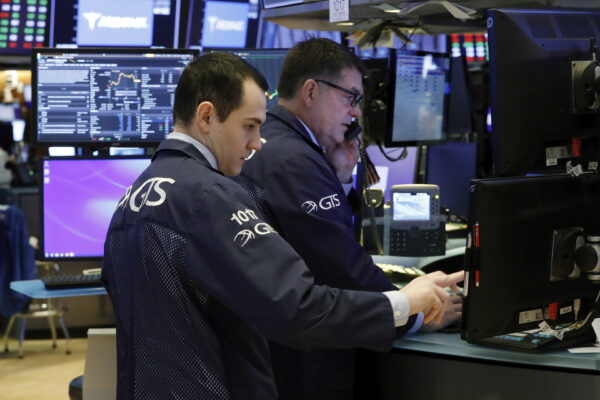 Mnuchin Says Coronavirus Will Have Only a Short-Term Impact on US Economy
Treasury Secretary Steven Mnuchin told lawmakers Wednesday that he believed the novel coronavirus would have a limited impact on the economy and praised the Federal Reserve's emergency interest rate cut.
"This is an issue that's going to affect the next year," he told the House Appropriations Subcommittee on Financial Services and General Government on March 4, reported The Wall Street Journal. "It's not a longer-term impact."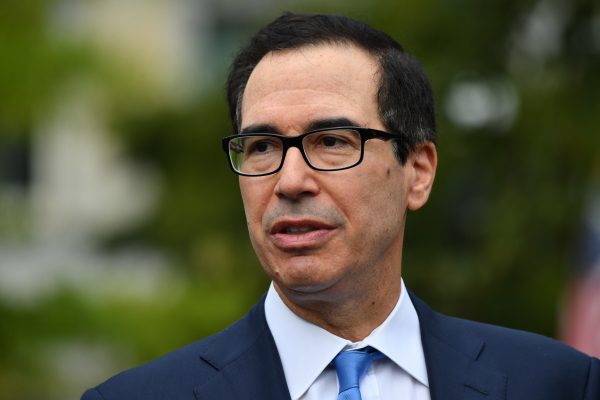 WHO Warns Bank Notes May Help Spread Coronavirus
The World Health Organization (WHO) has suggested that it's a good idea to use cashless payments as another way to avoid possible exposure to the novel coronavirus.
"When possible it's a good idea to use contactless payments," a WHO spokesman said.
WHO made the statement in reply to The Telegraph after the paper asked whether banknotes could spread the virus.
"Yes, it's possible and it's a good question. We know that money changes hands frequently and can pick up all sorts of bacteria and viruses and things like that," the spokesman said.
He added that if people were to use cash, they should avoid touching their face after handling the money.
To avoid infection, the organization advised people to wash their hands after handling banknotes, saying that the virus can remain on cash for several days.
The concern over contaminated money arose when news of China disinfecting and isolating banknotes was revealed.
China's central bank said they used ultraviolet light or high temperatures to disinfect cash, after which it was sealed and stored away for 14 days before being sent back into circulation. Some banks chose to destroy high-risk notes instead of disinfecting, state-run tabloid Global Times reported.
For updates from March 4, click here.
Alan Cheung, Melanie Sun, Mimi Nguyen-Ly, Jack Phillips, Zachary Stieber, Tom Ozimek, The Associated Press, and Reuters contributed to this report.