The new coronavirus and the disease it causes, COVID-19, have spread to over 60 countries around the world, killing thousands.
Below are March 7 updates. For March 8 updates, click here.
Argentina Announces First Death in Latin America
A 64-year-old man died in Argentina as a result of the new coronavirus, the first such death in Latin America, health authorities announced Saturday.
The Ministry of Health said the patient lived in Buenos Aires and had been confirmed with COVID-19 after coming down with a cough, fever and sore throat following a recent trip to Europe.
The patient, who suffered kidney failure, already had diabetes, hypertension, and bronchitis before being infected with the virus, a statement said. He had been in intensive care since being admitted to a public hospital Wednesday.
Officials said the man was not one of the nine confirmed COVID-19 cases previously reported for Argentina. Research is underway to determine who the patient had been in contact with, authorities said.
Elsewhere in the region, officials in Peru announced five new cases of COVID-19 infection Saturday, raising the country's total to six. Paraguay reported its first case, and Chile said it now had seven confirmed cases, up from five.
Mexico, Brazil, Ecuador, Peru, Colombia and Costa Rica also have reported confirmed cases of the new coronavirus.
CPAC Conference Attendee Tests Positive
Organizers of the Conservative Political Action Conference, or CPAC, said an attendee of its annual Washington-area conference last month has tested positive for coronavirus.
"A New Jersey hospital tested the person, and CDC confirmed the positive result," said a statement by the American Conservative Union, the host of the event.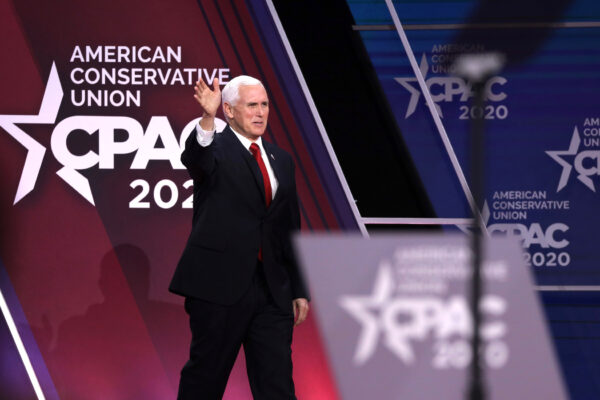 The conference was attended by numerous high-profile conservative political figures, including President Donald Trump and Vice President Mike Pence. The organizer said the affected person had "no interaction" with Trump or Pence and did not attend events in the conference's main hall.
Seattle Coronavirus Cases Rise to 71, With 15 Total Deaths
Seattle reported another 13 coronavirus cases on March 7, including two deaths, bringing the total case count to 71.
The total number of deaths from Washington state is currently at 15, according to King County health officials. Two previously reported patients have also died.
All deaths except one are connected with the Life Care Center, a long-term nursing facility located in the Seattle suburb of Kirkland, where 288 people live or work. The facility has become an epicenter for the coronavirus in the United States since it reported patients about a week ago.
The total case count in Washington has surged past 100. Across the country, over half of the states have found infections.
The University of Washington in Seattle, which enrolls over 50,000 students on three campuses, became the first major U.S. college to move classes online on Friday after finding infection in a staff member.
Stanford, Seattle University, and the Seattle campus of Northeastern University are also doing the same.
Microsoft, Amazon, Google, and Facebook have told their employees in the Seattle area to work from home.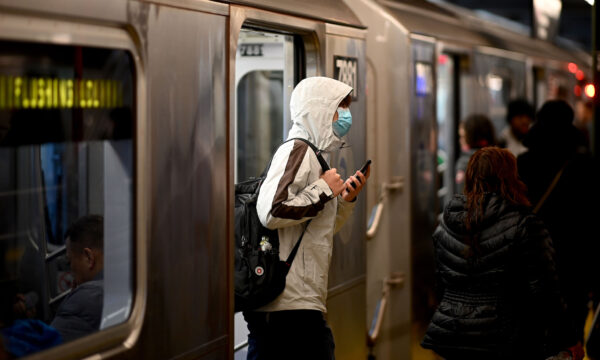 New York Declares Emergency Over Coronavirus, Urges Calm
New York Governor Andrew Cuomo declared a state of emergency on Saturday over the coronavirus as the total cases in the state increased to 76. At the same time, he urged New Yorkers to stay calm and informed.
Cuomo said that the emergency declaration will help mobilize resources for local health departments.
"An emergency declaration allows the state to perform expedited procurement, leasing of lab space, hiring, and more," he said in a statement on Twitter. "This will help us get resources to local health departments and others who need it quickly and efficiently."
He announced during the Saturday press conference that there're currently 76 coronavirus cases in New York State, with 32 of them new. Of the 76 cases, Westchester County, New York City, Nassau County, Rockland County, and Saratoga County have 57, 11, 4, 2, and 2 cases respectively.
People With Health Issues, Elderly Should Consider Scrapping Trips: Officials
People who have underlying health conditions such as heart disease, kidney disease, or diabetes—particularly those who are elderly—should be cautious amid the outbreak of the new coronavirus, top U.S. officials said.
"It is a good time for any American who is elderly, by however they define it, and has a serious underlying health condition to think carefully about travel," Vice President Mike Pence said at a press conference in Washington on Friday, citing data from the United States and other countries about the new virus, which causes a disease called COVID-19 and has killed thousands worldwide.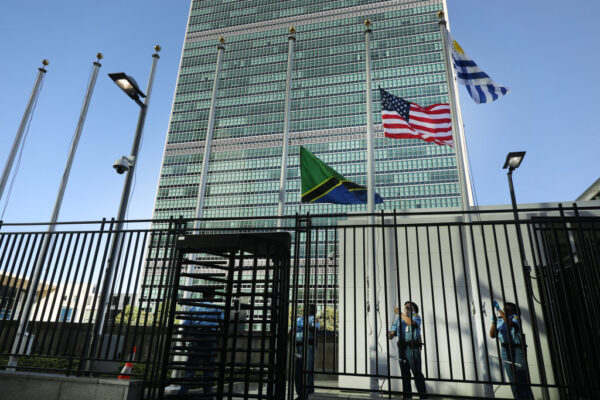 9 Countries Delay Peacekeeping Operations
Nine countries supplying troops and police to the United Nations' peacekeeping mission are postponing their planned rotations by three months due to the coronavirus outbreak, the U.N. said on March 6.
Nick Birnback, the spokesperson for U.N.'s peacekeeping operation, said such delay will help the mission "to maintain operational strength and execute their mandated tasks."
Cambodia, China, France, Germany, India, Italy, Nepal, South Korea, and Thailand, are among the countries changing their plans, the department said.
Planned deployments or rotations in Congo, Lebanon, and South Sudan and its border will be either suspended or postponed.
As of Jan. 31, the department has over 95,000 personnel serving in 13 peacekeeping operations. These include nearly 70,000 soldiers, over 8,700 police officers, and more than 12,600 civilians.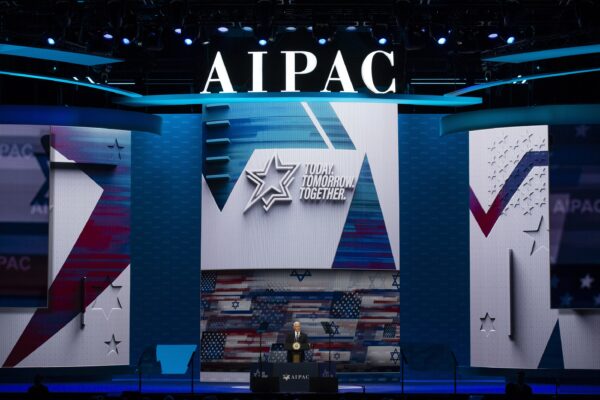 2 Attendees of AIPAC Conference Test Positive
At least two people who attended the AIPAC conference in Washington last weekend have tested positive for the new coronavirus, conference organizers said.
The American Israel Public Affairs Committee is one of the biggest lobbying groups in America focusing on Israel, and the group said more than 18,000 Americans attended the conference, including more than two-thirds of Congress.
Vice President Mike Pence, Senate Majority Leader Mitch McConnell (R-Ky.), and Sen. Chuck Schumer (D-N.Y.) were among the attendees this year. The conference took place from March 1 to March 3.
Egypt Quarantines Cruise Ship
An Egyptian cruise ship potentially linked to coronavirus cases in the United States, Canada, France, and Taiwan was placed under quarantine after 12 workers tested positive, Egyptian authorities said.
Egypt's health ministry said none of the workers were showing symptoms of the virus, which typically include fever, shortness of breath, and coughing.
The statement, issued jointly with the World Health Organization, said people on board were tested after a Taiwanese-American woman who was on a cruise tested positive after returning to Taiwan.
The workers would be quarantined for two weeks, authorities said, as would everyone who came into contact with them.
The ship, named River, was on its way to Luxor from Aswan. Authorities didn't say how many people were on the ship.
Several patients in Canada returned from Egypt on Feb. 20, authorities said, while French authorities said two people who vacationed in Egypt tested positive after returning to France.
Some 13 cases were detected by American authorities in Texas and Maryland among people who recently returned from Egypt.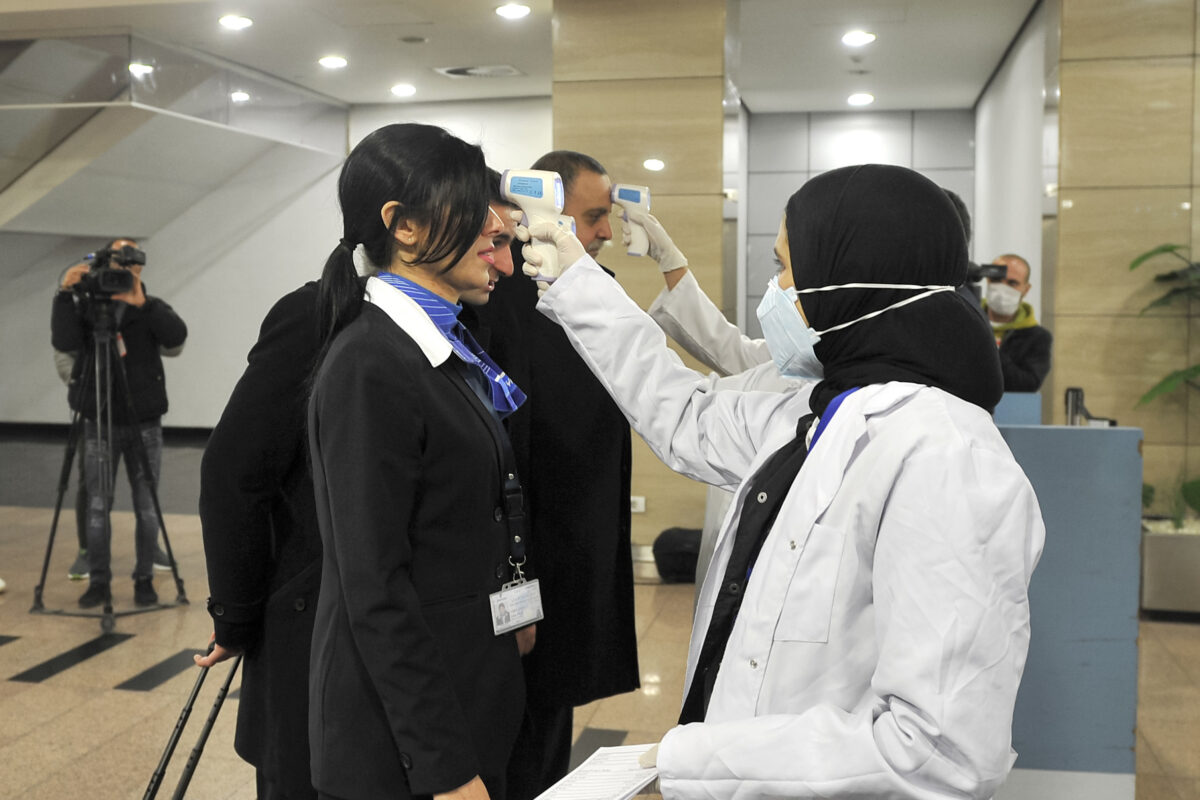 UN Still Refusing to Declare Pandemic
As cases of the coronavirus surge in Italy, Iran, South Korea, the United States and elsewhere, many scientists say it's plain that the world is in the grips of a pandemic—a serious global outbreak.
The World Health Organization has so far resisted describing the crisis as such, saying the word "pandemic" might spook the world further and lead some countries to lose hope of containing the virus.
"Unless we're convinced it's uncontrollable, why (would) we call it a pandemic?" WHO director-general Tedros Adhanom Ghebreyesus said this week.
The U.N. health agency has previously described a pandemic as a situation in which a new virus is causing "sustained community-level outbreaks" in at least two world regions.
Many experts say that threshold has long been met: The virus that was first identified in China is now spreading freely in four regions, it has reached every continent but Antarctica, and its advance seems unavoidable. The disease has managed to gain a foothold and multiply quickly even in countries with relatively strong public health systems.
On Friday, the virus hit a new milestone, infecting more than 100,000 people worldwide, far more than those sickened by SARS, MERS or Ebola in recent years.
"I think it's pretty clear we're in a pandemic and I don't know why WHO is resisting that," said Michael Osterholm, director of the Center for Infectious Disease Research and Policy at the University of Minnesota.
Experts acknowledge that declaring a pandemic is politically fraught because it can rattle markets, lead to more drastic travel and trade restrictions, and stigmatize people coming from affected regions. The WHO was previously criticized for labeling the 2009 swine flu outbreak a pandemic. But experts said calling this crisis a pandemic could also spur countries to prepare for the virus's eventual arrival.
WHO already declared the virus a "global health emergency' in late January, putting countries and humanitarian organizations on notice and issuing a broad set of recommendations to curb its spread.
Even in countries that moved quickly to shut down their links to China, COVID-19 has managed to sneak in. Within a matter of weeks, officials in Italy, Iran, and South Korea went from reporting single new cases to hundreds.
"We were the first country to stop flights to China and we were completely surprised by this disease," said Massimo Galli, an infectious-diseases professor at the University of Milan. "It's dangerous for the entire world that the virus is able to spread underground like this."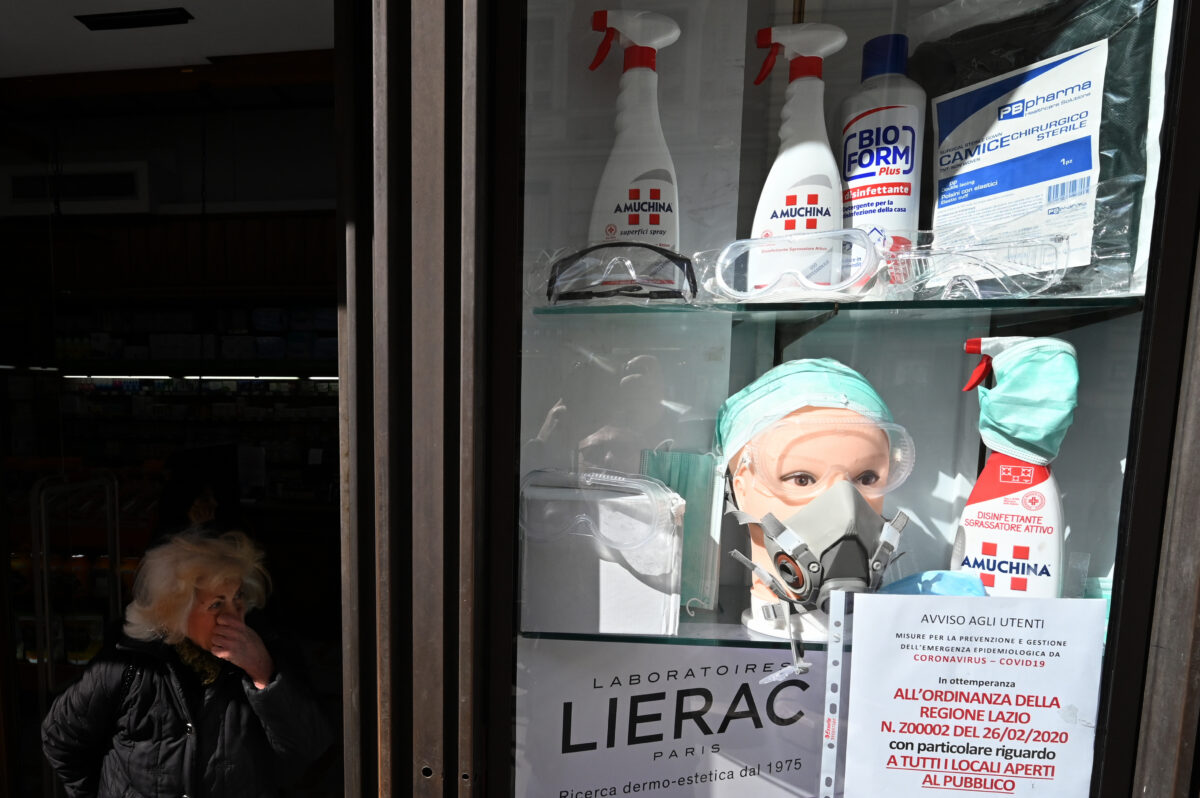 Death Toll in Italy Rises to 197
The death toll from an outbreak of coronavirus in Italy has risen by 49 to 197, the Civil Protection Agency said on Friday, the largest daily increase in fatalities since the contagion was uncovered two weeks ago.
Italy is currently reporting more deaths per day from the virus than any other country in the world and the government this week ordered the closure of schools, universities, cinemas, and theaters around the country to try to stem the infections.
The cumulative number of cases in the country, which has been the hardest hit in Europe by the epidemic, totaled 4,636 compared with 3,858 on Thursday.
The Vatican, an independent state that sits in the heart of Rome, registered its first case on Friday.
Russia, China Spreading False Narratives About Coronavirus
U.S. adversaries such as Russia and China are propagating false information about the novel coronavirus outbreak amid a global public health crisis, according to a top State Department official tasked with countering foreign propaganda threats.
"The coronavirus is an example of where we've seen adversaries take advantage of a health crisis where people are terrified worldwide—to try to advance their priorities," Lea Gabrielle, who leads the Global Engagement Center at the State Department, said during a Senate hearing on March 5.
While both countries' propaganda maligns and undermines free societies, the intent and the style of their state-directed campaigns differ greatly, according to Gabrielle.
"One of the best practices in countering propaganda and disinformation is exposing it," she said.
2 Patients Die in Florida
Two patients died in Florida from the new coronavirus, authorities said.
Both patients traveled outside the country in recent weeks and are believed to have contracted the virus while traveling.
One patient was described as an elderly man who lived in Santa Rosa County. The other patient was a person in their 70s who lived in Lee County.
The two deaths bring the death toll in the United States to 16, with all but three occurring in Washington state. A woman who took a cruise from San Francisco to Mexico died in California earlier this week.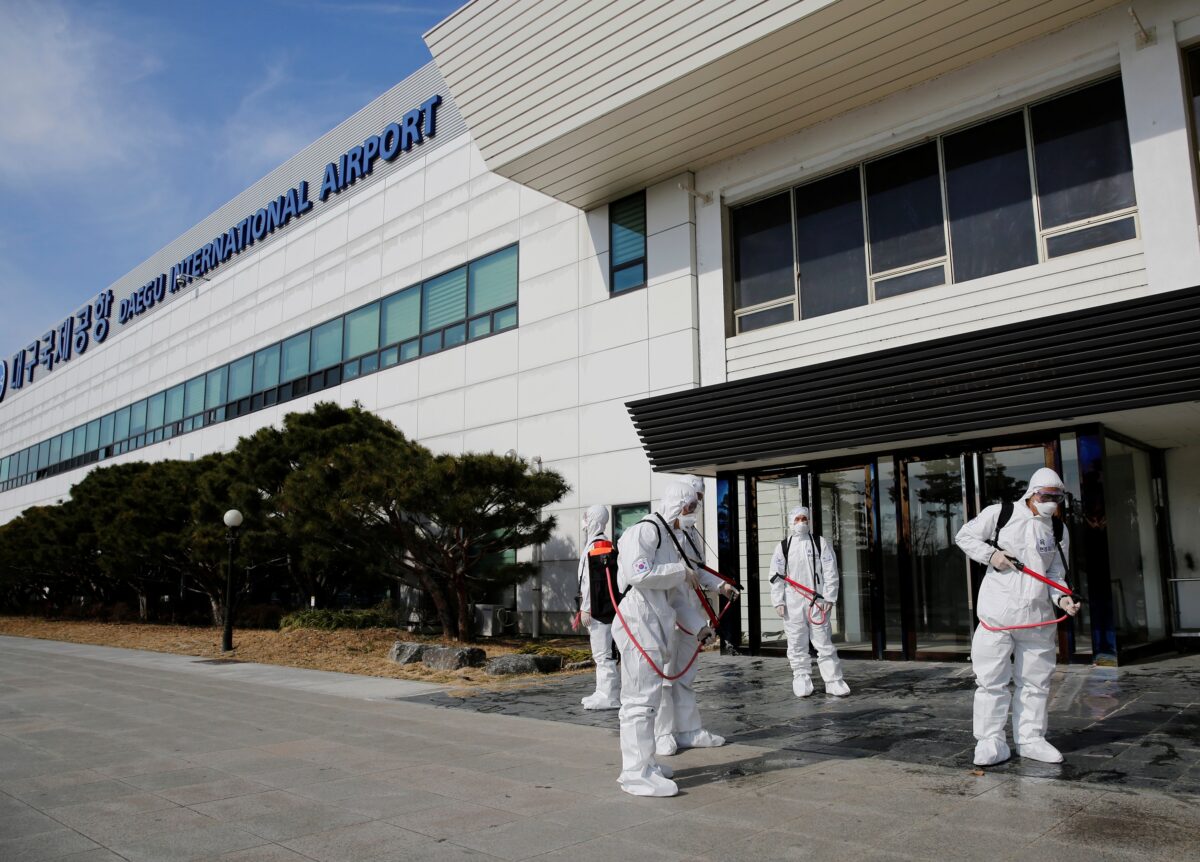 Cases in South Korea Climb Above 7,000
South Korea's coronavirus cases jumped above 7,000 on Saturday, up by 448 from the previous day, with more than half of the total number linked to a secretive church at the center of the country's outbreak, health authorities said.
The death toll rose by two to 46, according to the Korea Centers for Disease Control and Prevention (KCDC).
Since mid-February when a woman tested positive after attending services at a branch of the Shincheonji Church of Jesus in the southeastern city of Daegu, the number of infections has exploded in South Korea, giving it the most cases outside China.
There are 7,041 cases in total including a new small cluster of cases reported on Saturday at an apartment complex in Daegu, where some members of the church live, the KCDC said.
While 448 new cases remains a sizeable jump, it marked a third straight day of declines in the number of new cases for South Korea.
"There is a possibility that new cases increase as tests are still underway," Kwon Jun-wook, deputy director at the KCDC, told a briefing.
Lee Man-hee, the founder of the church, apologized on Monday, calling the epidemic a "great calamity."
The U.S. Commission on International Religious Freedom has voiced concerns over members of the Shincheonji Church being blamed for the spread of the coronavirus.
"We urge the South Korean government to condemn scapegoating and to respect religious freedom as it responds to the outbreak," it said on Twitter on Friday.
The large amount of infections in the country has prompted nearly 100 nations to impose curbs on travelers from South Korea.
On Friday, South Korea said it would suspend visas and visa waivers for Japan in response to Tokyo's travel restrictions on Koreans.
21 Test Positive on Cruise Ship Off California Coast
Thousands of people were confined to a cruise ship circling in international waters off the San Francisco Bay Area Saturday after 21 passengers and crew members tested positive for the new coronavirus.
The Grand Princess was forbidden to dock in San Francisco amid evidence that the vessel was the breeding ground for a deadly cluster of more than 10 cases during its previous voyage.
State authorities were working with federal officials around-the-clock to bring the ship to a non-commercial port over the weekend and test everyone for the virus. There was no immediate word on where the vessel will dock.
Two passengers on the ship said Friday night that the captain has notified them they are moving to a location 20 miles off the coast for easier delivery of supplies. The captain said a guest requires medical attention and may be airlifted out, the passengers said.
While health officials said about 1,100 crew members will remain aboard, passengers could be disembarked to face quarantine, possibly at U.S. military bases or other sites. That's what happened to hundreds of passengers who were exposed to the virus on another cruise ship in January.
"Those that will need to be quarantined will be quarantined. Those who will require medical help will receive it," Vice President Mike Pence said Friday as he announced that 19 crew members and two passengers had tested positive for COVID-19.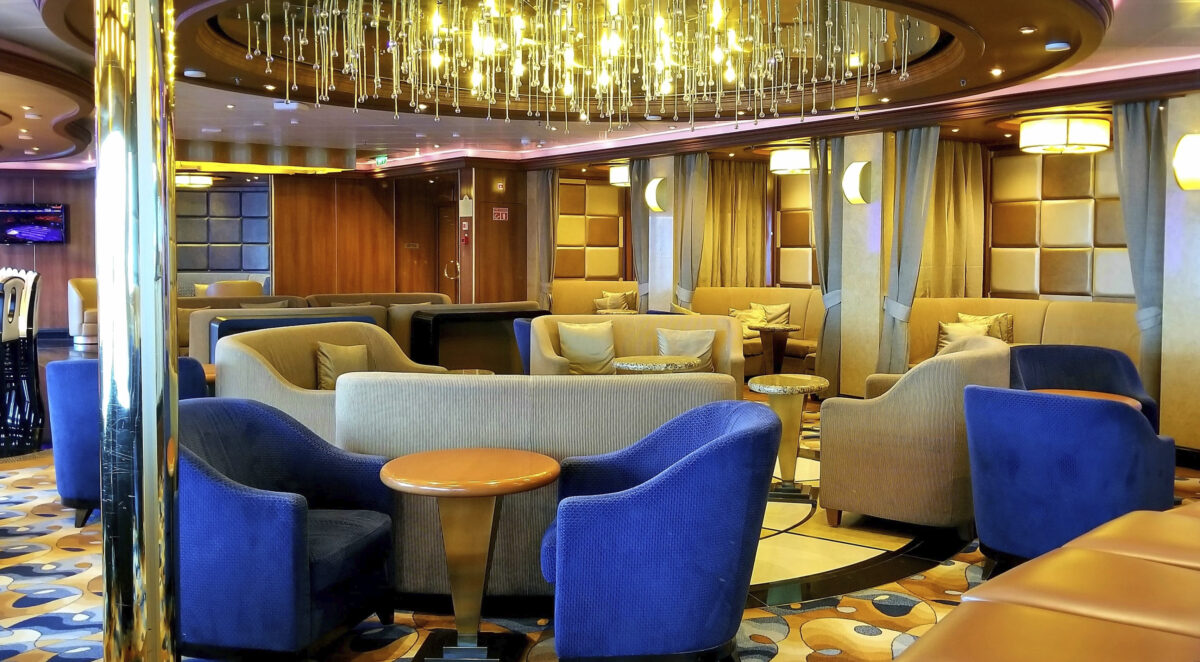 Barcelona Marathon Postponed
The Barcelona marathon scheduled for next weekend has been postponed until October to stop the spread of the coronavirus, Barcelona's city hall said in a statement on Saturday.
The race was due to take place on March 15 but has been rescheduled for Oct. 25 following a meeting between the city hall's sports department and local and regional health authorities.
Spain's health ministry has reported 441 cases of the virus, leading to eight deaths.
One hundred and 74 cases have been reported in Madrid, with 24 in Catalonia.
Number of Patients in Germany Jumps to 684
The number of coronavirus patients in Germany stood at 684 on Saturday morning, the country's public health agency, the Robert Koch Institute, said, an increase of 45 over Friday evening.
The cases are concentrated in the west and south of the country, with 346 in the state of North Rhine Westphalia and over 100 each in the southern states of Bavaria and Baden-Wuerttemberg, where the country's initial cases were registered.
Countries across Europe have reported cases, with Italy reporting the most cases.
The country had 3,858 cases as of March 6, according to the World Health Organization. France had 420, Spain had 257, and the United Kingdom had 118.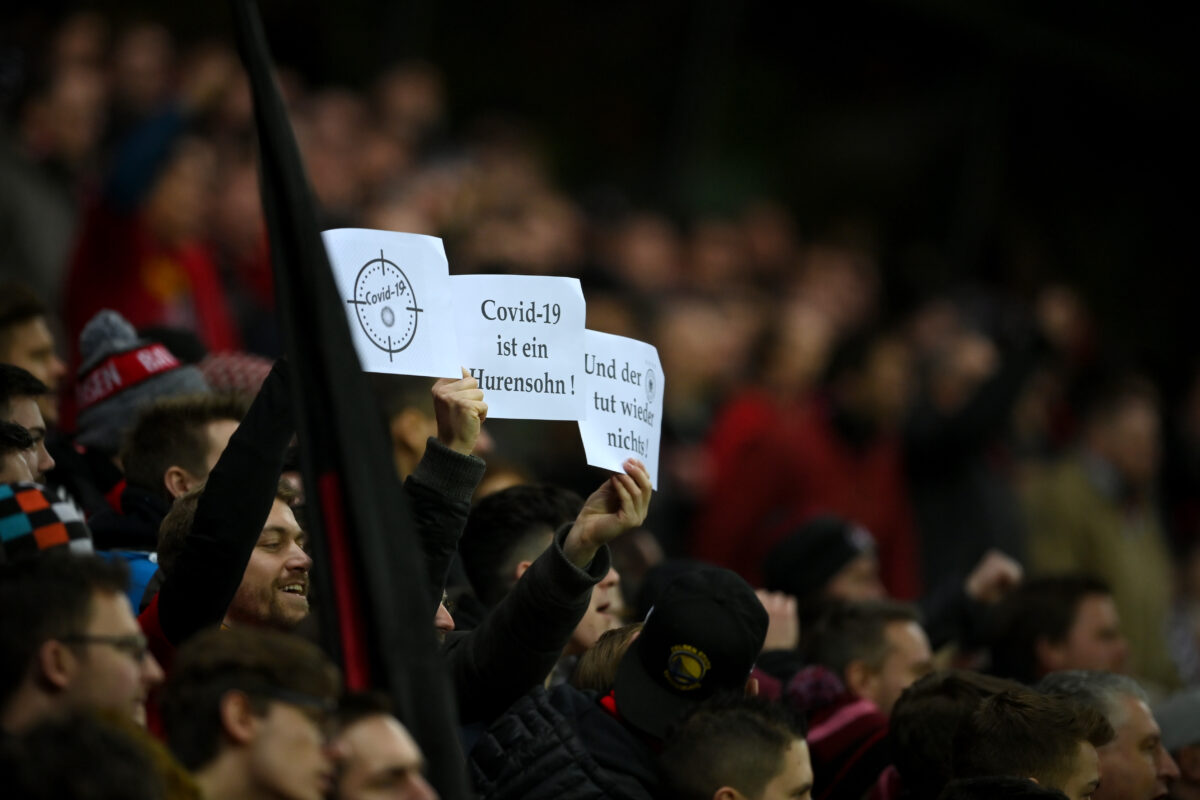 South by Southwest Festival Canceled
South by Southwest organizers said the tech, music, and film festival had been canceled over coronavirus concerns.
The event was slated to start on March 13 in Austin, Texas.
Organizers said the city of Austin canceled the event and that they were "faithfully follow[ing]" the city's directions.
"We are devastated to share this news with you," organizers said in an update posted on the event's website.
New York Confirms 11 New Cases
New York has 11 more cases of the new coronavirus, Gov. Andrew Cuomo announced late Friday.
Eight of the cases are in Westchester County, where a cluster linked to a New York lawyer appears to keep growing.
The lawyer lives in New Rochelle and works in the borough of Manhattan in New York City.
The other three new cases are in Nassau County.
"Most or all of these new cases are believed to be related to previous confirmed cases, but officials are still looking into it," Cuomo said in a statement.
New York now has 44 cases in total, mostly in Westchester County.
Eva Fu, Zachary Stieber, Allen Zhong, The Associated Press, and Reuters contributed to this report.