A convicted pedophile used as a source by special counsel Robert Mueller was charged with attempting to conceal excessive contributions to the Hillary Clinton 2016 presidential campaign.
George Nader, a Lebanese-American lobbyist, was one of eight people indicted by a federal grand jury in Washington on Nov. 7, the Department of Justice (DOJ) announced on Dec. 3.
Ahmad "Andy" Khawaja, also a Lebanese-American and the CEO of an online payment processing company called Allied Wallet Inc., conspired with Nader from March 2016 through Jan. 2017 to hide the source of more than $3.5 million in campaign contributions that were directed to groups associated with a 2016 candidate, the department said. The true source of the funds, a foreign government, wasn't identified by the DOJ.
According to campaign finance records, the candidate was Clinton. The donations included a $150,000 contribution to the Hillary Victory Fund on April 12, 2016, and a $200,400 contribution to the Hillary Action Fund on July 8, 2016.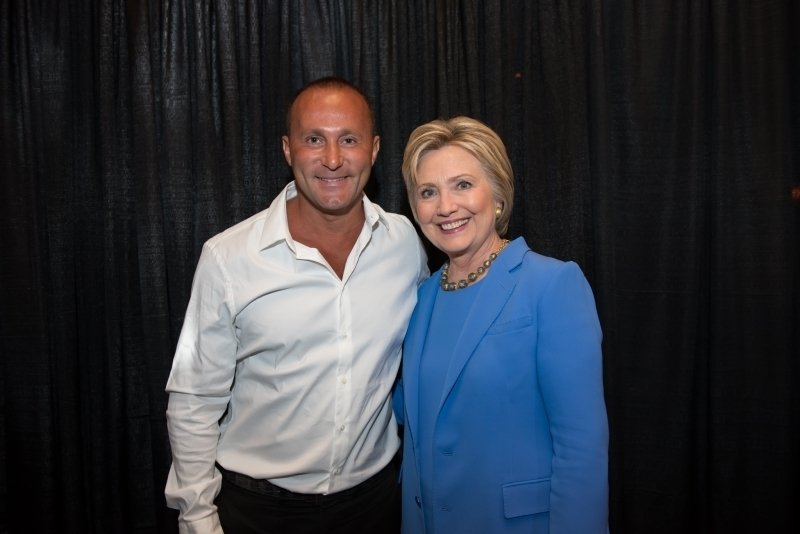 "By design, these contributions appeared to be in the names of Khawaja, his wife, and his company. In reality, they allegedly were funded by Nader. Khawaja and Nader allegedly made these contributions in an effort to gain influence with high-level political figures, including the candidate. As Khawaja and Nader arranged these payments, Nader allegedly reported to an official from a foreign government about his efforts to gain influence," the DOJ said in a press release.
Khawaja also conspired with six others to hide Khawaja's excessive contributions to various political committees, according to the indictment. And earlier this year, he obstructed a grand jury investigation of the matter, giving a witness called in the case file information about Nader.
An attorney for Nader and a spokesman for Khawaja's company didn't immediately respond to requests by The Epoch Times for comment.
The indictment alleges that Khawaja, Nader, and another defendant, Rudy Dekermenjian, attended an event to support Clinton in April 2016. The next day, Nader told the foreign official in a WhatsApp message that he had a "wonderful meeting with the Big Lady," according to the indictment.
Nader is currently in federal custody for allegedly possessing child pornography images.
The 53-count indictment charged Khawaja with two counts of conspiracy, three counts of making conduit contributions, three counts of causing excessive contributions, 13 counts of making false statements, 13 counts of causing false records to be filed, and one count of obstruction of a federal grand jury investigation. Nader was charged with conspiring with Khawaja to make conduit campaign contributions and related offenses.
Roy Boulos, Rudy Dekermenjian, Mohammad "Moe" Diab, Rani El-Saadi, Stevan Hill, and Thayne Whipple were charged with conspiring with Khawaja and each other to make conduit campaign contributions and conceal excessive contributions and related offenses.
Nader's criminal history includes convictions of sexually abusing minors.
Nader has also been linked to President Donald Trump's former adviser Steve Bannon, who received Nader at the White House at least 13 times for meetings. Khawaja also posed with the president in the Oval Office after contributing $1 million to Trump's inaugural committee.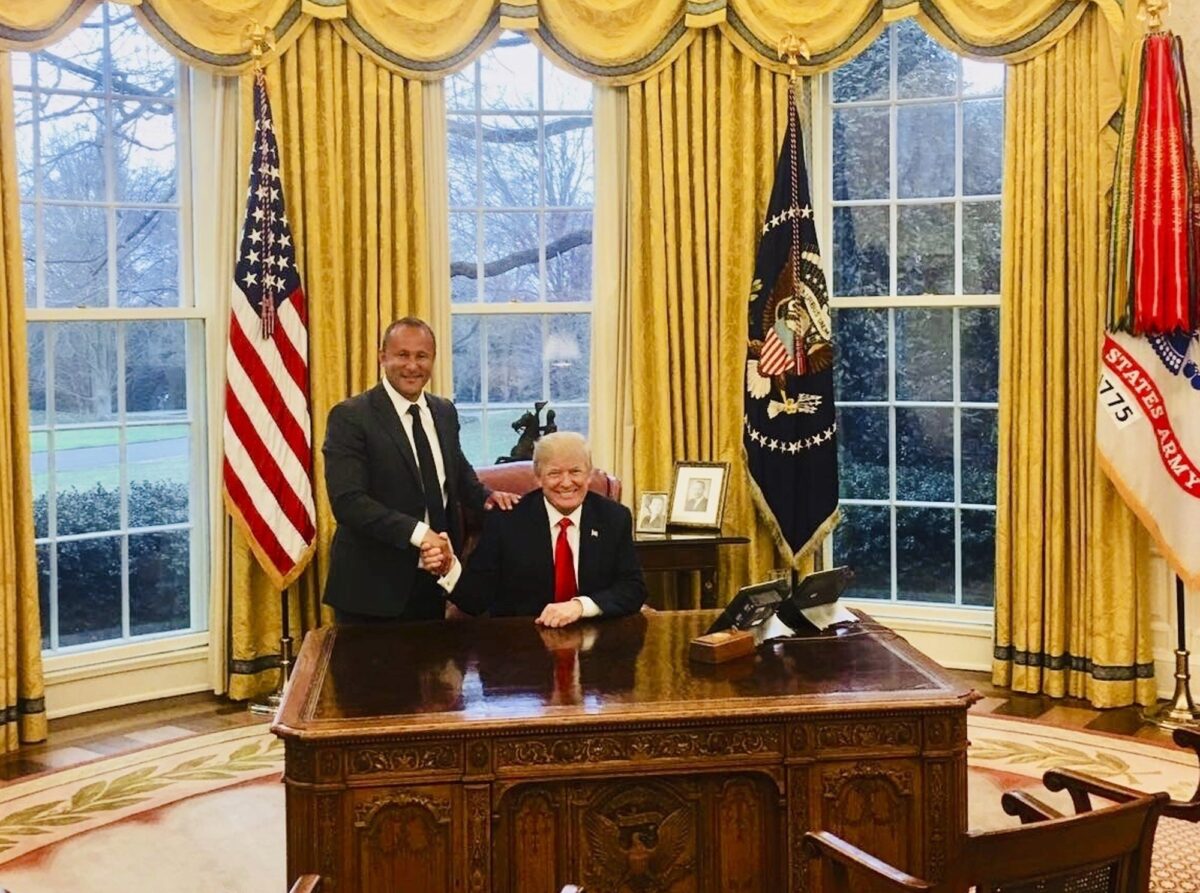 Khawaja donated millions to Clinton and other candidates and lawmakers, mostly Democratic ones. He donated nearly $2 million to the Democratic National Committee. Earlier this year, Senate Minority Leader Chuck Schumer (D-N.Y.) appointed him as a member on the U.S. Commission on International Religious Freedom.
Nader is mentioned more than 100 times in the Mueller report. He worked as an adviser for the United Arab Emirates and arranged a meeting between Kirill Dmitriev, a Russian national who heads Russia's sovereign wealth fund, and Erik Prince, the founder of Blackwater, during the transition period following the 2016 presidential election.
The Mueller report notes that Nader provided information under a proffer agreement. Proffer letters are agreements under which individuals who are under criminal investigation can provide prosecutors with information with some assurances against prosecution.
Jeff Carlson and The Associated Press contributed to this report.