A 26-year-old California man convicted of molesting a 10-year-old girl will serve out his sentence in a female juvenile facility because he now identifies as a woman.
James Tubbs was 17 when he grabbed the child by the neck, shoved her into a Denny's bathroom stall, and sexually molested her.
DNA only recently linked Tubbs to the assault eight years ago.
After being taken into custody Tubbs adopted a new gender identity of Hannah Tubbs, making him eligible to serve his two-year sentence in a detention facility for women.
Tubbs is still anatomically a male and has not undergone any gender reassignment surgery.
The prosecutor, Los Angeles District Attorney George Gascon, tried Tubbs as a juvenile even though he is 26 years old, which made him eligible for sentencing as a juvenile. That means Tubbs will not only be housed with females, but with minors.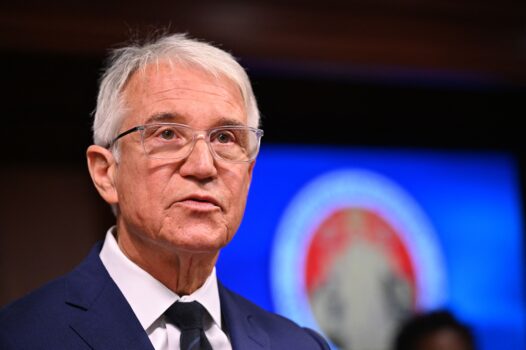 As an adult, Tubbs was convicted of sexually assaulting two young girls in separate attacks. Tubbs confessed and pled guilty when confronted with the DNA evidence and then adopted his new female identity.
"Because of [LA District Attorney] George Gascon's blanket policy against transferring any juvenile to adult court, even if the 17-year-old rapes or murders an innocent child, James Tubbs will not have to register as a sex offender," child abuse prosecutor Jon Hatami told Fox News.
"[Tubbs] will not spend any time in county jail or state prison, will be 26, and housed with juveniles for a very short period of time, and will be released with no probation or parole monitoring.
"The victims will get no justice. The public will get no safety," Hatami added.
Hatami criticized Gascon's decision to decline to try Tubbs as an adult.
Tubbs was sentenced to two years in a minor detention center for the assault.
Last year California passed a new law that allows convicted criminals to be housed in a facility based on the gender they claim to identify with instead of their actual identity.
The law was born out of a call by LGBTQ+ advocates for better protection of transgender inmates.
It is believed to be the first case in the United States in which an adult male convicted of sexually assaulting a child will be housed with female juveniles.
In November, the Women's Liberation Front filed a federal lawsuit against the new law.
One of the plaintiffs in the lawsuit alleged that she was sexually assaulted by an inmate who transferred from a men's facility under the law, and another alleged she was molested.
There have been 261 requests for gender-based transfers filed by prisoners since the law took effect on Jan. 1, 2022.
One of them came from 53-year old Kelly Blackwell, a Mule Creek state prisoner in Sacramento and also a transgender woman, who said she has been asked by male inmates for sexual favors.