During a hearing by The House Energy and Commerce Committee to finalize their portion of the $3.5 trillion budget reconciliation package on Monday, GOP members urged Democrats to support an amendment that would end the reliance on China for rare earth minerals and more specifically China's new source of these minerals, the Afghan Taliban.
"Mr. Chairman, eliminating the U.S. reliance on the Chinese and Taliban for minerals is a bipartisan issue that all of us should be able to support," said Rep. David McKinley (R-W.Va.). "China previously threatened to cut off supplies of the rare earth elements, to the United States in 2019, and Congress should never, never let the United States be vulnerable, like that again."
"Mr. Chairman, in 2010 the Department of Defense identified $1 trillion worth of undeveloped mineral deposits in Afghanistan. There are now estimated to be worth $3 trillion and the Department of Defense referred to the country as the Saudi Arabia of lithium, and lithium is a key ingredient in batteries for electric vehicles, grid storage, solar-powered wind turbines, and other energy technologies," said McKinley.
"But you know, the withdrawal of U.S. troops from Afghanistan last month left that country in the control of the Taliban, as well as its mineral deposits. And just hours after the Taliban took control, China stated they were ready for quote 'friendly cooperation with Afghanistan,'" added McKinley.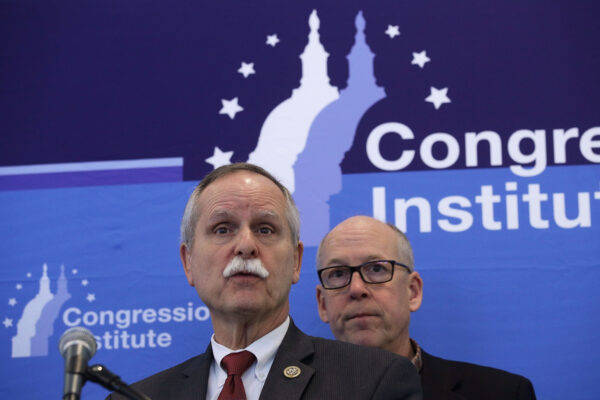 The New York Times interviewed General David H. Petraeus in 2010. At that time, the commander of U.S. forces in Afghanistan referenced a U.S. Dept. of Defense "internal Pentagon memo" regarding vast mineral deposits there.
Zhou Bo, who was a senior colonel in the People's Liberation Army from 2003 to 2020, wrote in an op-ed in the New York Times in August that the Chinese Communist Party can give Kabul what it needs most, "… political impartiality and economic investment," Adding, "Afghanistan, in turn, has what China most prizes: opportunities in infrastructure and industry building —areas in which China's capabilities are arguably unmatched—and access to $1 trillion in untapped mineral deposits."
In addition, Johnnie Moore, a former U.S. Commission on International Religious Freedom (USCIRF) commissioner told The Epoch Times in a recent interview there are three reasons why China is interested in Afghanistan, saying, "First, the Chinese regime wants to tap into Afghanistan's rare earth and other minerals, which are estimated to be worth up to $3 trillion."
Rare earth are 17 elements on the periodic table that are vital in many industries including consumer electronics, defense, and green technologies. Currently, China controls about 80 percent of the global rare earth supply and has previously cut off its exports as a retaliatory tactic against other countries.
However, Democrats voted against the amendment, with Congresswoman Lisa Blunt Rochester (D-Del.) urging the members to oppose the amendment offered by McKinley—calling it a distraction.
"This administration has taken decisive action to stop the import of goods whose components were produced under forced labor. This critical decision sends a clear signal that the United States does not, I repeat, does not tolerate harmful labor practices abroad," said Rochester. "But this amendment is nothing more than a distraction from what we're trying to do here today, make vital long-overdue investments to tackle the climate crisis."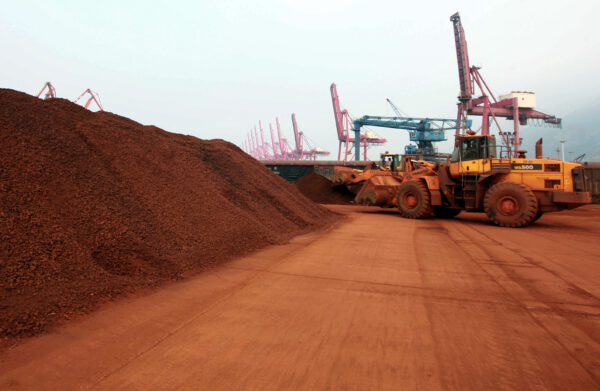 The Ranking Member of the Committee Rep. Cathy McMorris Rodgers (R-Wash.) said the Democrats' rush to all Green energy will weaken our energy independence and strengthen our adversaries.
"This rush to Green in many ways is a rush to trade our energy security, the energy security that we finally gained—energy independence in 2020 for reliance on China and other adversaries," said Rodgers. "A vote for this amendment is a vote for American supply chains and against the Taliban and Chinese enriching themselves on the backs of hardworking American families."
Frank Feng contributed to this report.