Beijing's attempts to exert its influence in other countries unwittingly became a pressing concern at a recent organ harvesting film screening and panel discussion in Sydney, Australia, for the Vietnamese community.
Co-hosted by the Falun Dafa Association in Australia and the Vietnamese Community in Australia NSW chapter, more than 140 members of the Vietnamese community attended the event about China's state-sanctioned organ harvesting crimes on Dec. 5.
After the film, the audience asked many engaging questions about what the Chinese Communist Party (CCP) is doing in the region.
The CCP appears to be exerting both economic and soft power influence in Australia and around the world, a Vietnamese audience member said in broken English. He asked that given the reports of apparent CCP interference in Australia whether the country stands a chance of being able to address credible reports of the crime of forced organ harvesting.
"China is a very powerful country, and they are communist," another Vietnamese audience member at the event said. She asked whether Australia can play a role in holding the CCP account for its human rights abuses when the CCP defiantly bars countries from meddling in its "internal affairs."

Speaking at the panel, former Miss World Canada and human rights advocate Anastasia Lin encouraged the Australian community and government to take heart in standing firm in the face of the totalitarian regime's heinous crimes.
"We in the West actually have a lot more leverage than we think but we have never used it," she said.
"I know the CCP's tactics way too well because they used it on me. If they try to intimidate you and you stand up for your values, they will see you have a backbone—they tested the water and it didn't succeed, so they will back down."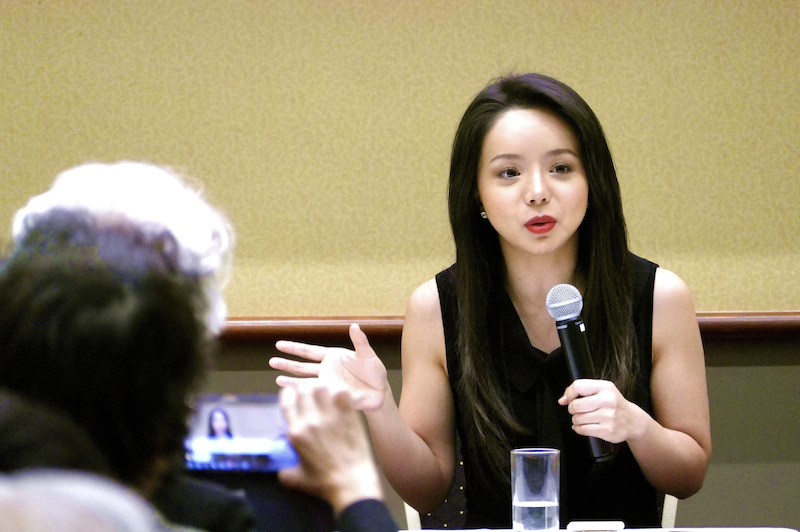 A speaker at the panel, Dr. Sophia Bryskine from Doctors Against Forced Organ Harvesting (DAFOH), acknowledged the CCP's many attempts to influence Australian society.
"They're infiltrating us," Bryskine said. "There needs to be a general rethink as to how we deal with a country like China and how much appeasement we can do, or whether we actually draw the line in the sand and say, 'It's not okay to dictate how we teach our university students; it's not okay to have Confucius Institutes; it's not okay to tell our politicians what to do, and it's also not okay to influence our media and the communities.'"
Lin said Western countries should come together to combat the CCP's infiltration and soft power influence.
"We need to establish a front, a union, between other like-minded Western countries, so that China can get a message that [we] will work together to contradict this kind of infiltration," she said.
"When one country, media, or academia sticks up [to the Chinese regime], it's very vulnerable. It often feels very isolating and I see cases like this all around the world."
Lin said the CCP has been infiltrating foreign countries "on all fronts," giving examples from Hollywood Studios to the AMC theatre chain; to the CCP's propaganda mouthpiece People's Daily being inserted in major papers in the United States; to Confucius Institutes and Chinese student associations around the world.
But Lin says it is possible to conduct trade without compromising values.
"When all of the countries decide to speak together, I bet China can't lose all our trade, because their economy is slowing down. And without us, what can they do.
"From what we know, the CCP need us [Western countries] more than we need them.
"Among Chinese people, there's a consensus. We call the Chinese Communist Party the paper tiger—everybody knows that. They pretend to be so big but really they're paper," she said.
Lin drew from her own experience of being labelled "persona non-grata" (a person who is not welcome) by the CCP in 2015 because she had spoken out about its widespread human rights abuses.
"If they would declare a 25-year-old beauty queen persona non grata, which is the highest level of diplomatic punishment, that shows how fragile they are. A 25-year-old theatre student can intimidate them and make such a big PR disaster for them. Just to show what? To try to intimidate the West.
"If we see how vulnerable they are, we know we have our leverage.
"We're actually doing this for the Chinese people too," Lin added, noting that the Chinese are among the biggest victims of the CCP's human rights crimes.
"The CCP [is] not equal to the Chinese people."
The interest in the film followed the Dec. 3 release of a report from a parliamentary inquiry that proposes the Australian government adopt 12 measures to combat organ trafficking and transplant tourism crimes involving Australians who are overseas.
Among them is the proposal to make it a crime for Australian citizens to obtain an illegally harvested organ while overseas. While Australia has strict laws for ensuring and regulating ethical practices in organ donation and transplants that occur within the country, the current legislation does not encompass extraterritorial crimes.
In the NSW Parliament, Greens MLC David Shoebridge is also seeking to pass a bill that will "at the very least" prohibit NSW residents from going overseas and buying illegally harvested organs.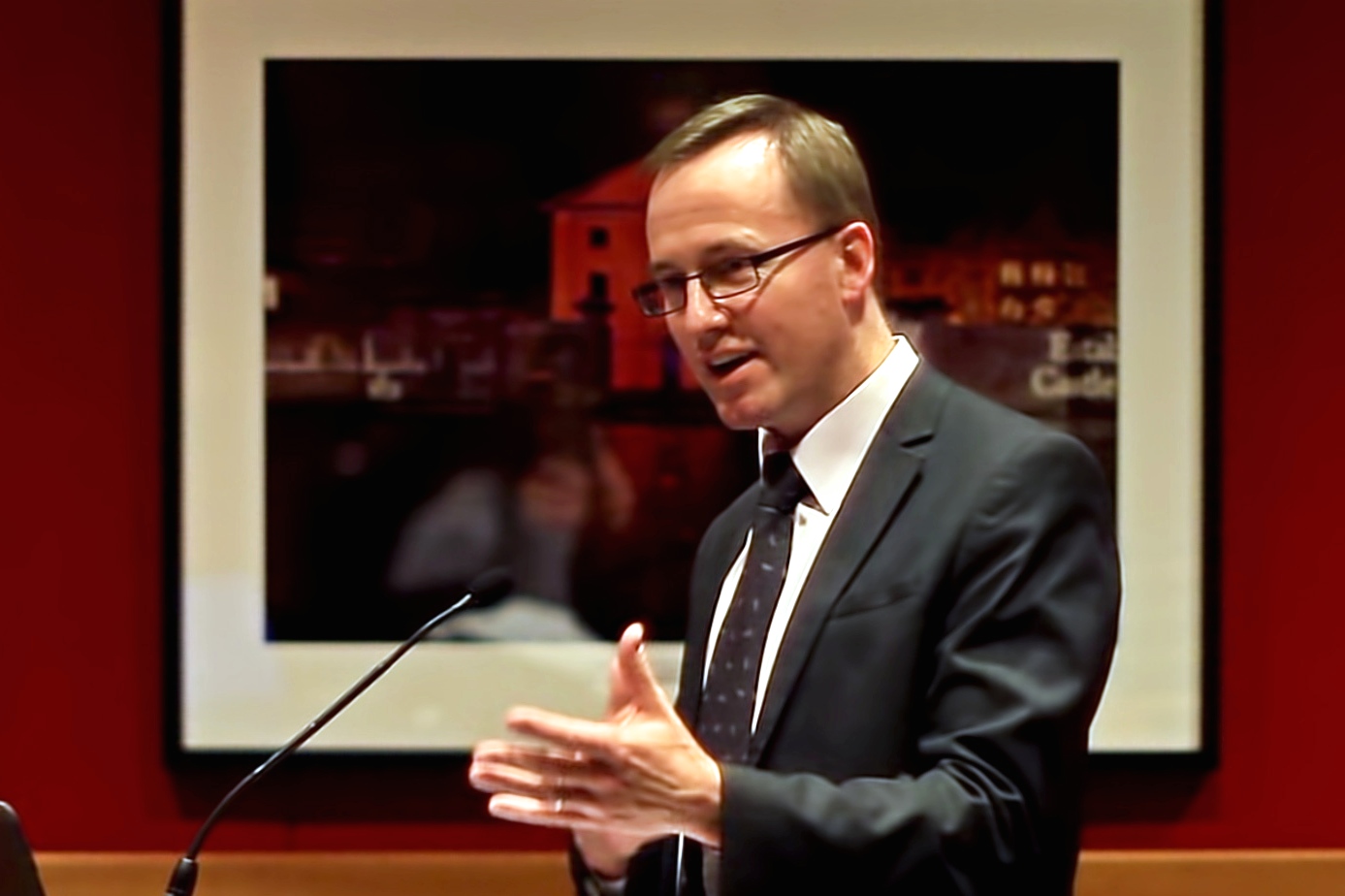 At least 12,000 organs were sold on the black market in 2017—a trade that is worth up to A$2.3 billion ($1.7 billion) globally each year.
Cases of local exploitation—where organs are stolen or purchased at a low price from socially vulnerable victims in countries like the China, Philippines, India, Central America, Egypt, and the Middle East—have been widely publicized. "People may be kidnapped, killed and sold, especially children, for their organs," according to the UN Regional Information Centre for Western Europe.
However, in the case of China, the majority of crimes occur within a controversial state-sanctioned system in which organs are sourced from prisoners. This is a politically sensitive issue for the CCP, which has tried to suppress any discussion of the subject.
Watch Next:
How Doctors in China Turn into Murderers
Former Chinese surgeon Enver Tohti said he was turned into a killing "robot" while thinking he was working for "a great cause."