The West needs to pressure the Chinese Communist Party (CCP) and support those who are challenging it, in order to stop the regime's totalitarian rule, according to Lee Edwards, co-founder of the Victims of Communism Foundation, a Washington-based advocacy group.  
"[The CCP] is willing to use any tool whatsoever to stamp out diversity, or the ability to speak your mind freely," Edwards, a fellow in conservative thought at the Washington-based think tank Heritage Foundation, told Epoch TV's "China Insider" program. 
"We can make it clear to China that they cannot continue on this totalitarian course. If they do, they will pay an increasingly heavy price for it," he added.
Edwards, who is also a historian, explained that the CCP persecutes political dissidents and religious minorities because it sees diversity as a threat to its power. 
Thus, the Chinese regime wants to create a homogenous society, producing "pure citizens," aligned with communist doctrine, he said. This stems from the "intrinsic communist idea that everyone should be the same," added Edwards.
To this end, the regime is willing to commit genocide, use the military and put people in forced labor camps, according to the historian. They follow CCP leader Mao Zedong's axiom, that "political power grows out of the barrel of the gun," he said.
"But that's not going to happen. Because there is this desire for freedom within all of us. And that's going to work against the Chinese Communist attempt to create a new Chinese man, a new Chinese woman," said Edwards.
The historian believes it is crucial to support dissidents in China, as well as Hong Kong, in their bid to stand up against the CCP. 
He emphasized that the world has been focusing on the genocide against Uyghurs—an ethnic minority from the western Xinjiang region that is suffering insidious persecution in the hands of the CCP, as determined by an independent people's tribunal and several governments and parliaments. 
However, he said, the CCP is trying to do the same with other religious groups, and that is a story that needs to be told. 
"We must say 'it is not right that the Falun Gong, that Catholics and Protestants, are not allowed to practice their faith and their beliefs," added he.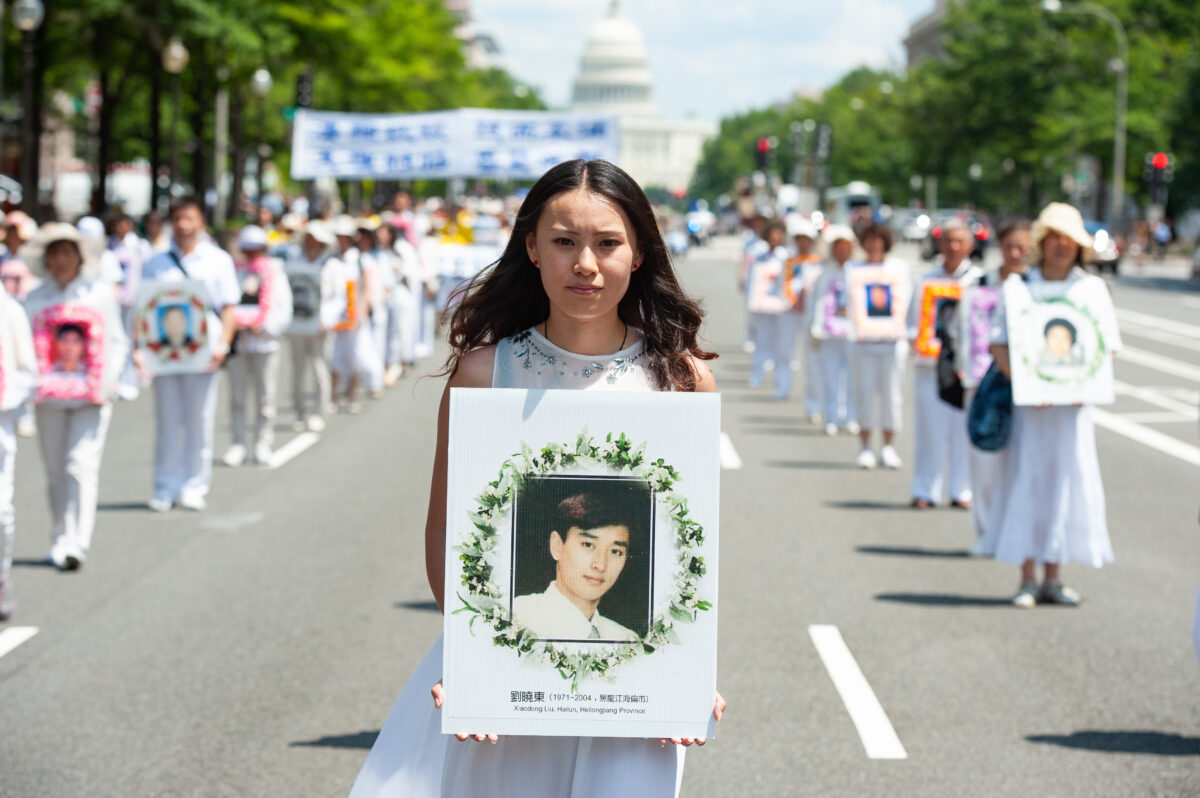 Falun Gong, also known as Falun Dafa, is a spiritual discipline involving meditative exercises and moral teachings based on three core principles: truthfulness, compassion, and forbearance. The practice gained popularity in China during the 1990s, with estimates putting the number of adherents at 70 million to 100 million. The communist regime, fearing the number of practitioners posed a threat to its authoritarian control, initiated a sweeping campaign to suppress the practice and its adherences in July 1999.
Meanwhile, Christians in China who refuse to attend churches registered and supervised by the CCP and instead participate in underground congregations also suffer from suppression and harassment.
Regarding ways to pressure the CCP, Edwards said there should be a push to expel China from the World Health Organization, the World Trade Organization and the Human Rights Council of the United Nations (U.N.)
"We should demand for their immediate eviction their immediate removal from [the U.N. Human Rights Council] because it makes a travesty out of the idea of human rights," he said.
According to Edwards, the CCP is terrified that its own people will gain access to information, which is why they dedicate so much effort to censorship and surveillance tools. 
"They're afraid of that village being penetrated by messages of freedom, liberty, competition and entrepreneurship," he said.
This indicates "they are a lot weaker than they look," he added. "I think that … if we keep putting the pressure on, they will become even weaker." 
Quoting Pope John Paul II, Edwards recommended dissidents not to fear the CCP. 
"Be not afraid. Be not afraid to speak up for religious freedom, for human rights, for civil liberties," he said.