A CNN staff member based in Connecticut has been charged with attempting to entice minor girls to engage in sexual activity.
John Griffin, 44, of Stamford, was arrested Friday on three counts of using a facility of interstate commerce to attempt to entice minors to engage in unlawful sexual activity.
Griffin from April to July of last year used messaging applications Kik and Google Hangouts to communicate with people who presented themselves as parents of young girls, prosecutors said.
Griffin "sought to persuade parents to allow him to train their daughters to be sexually submissive," according to the U.S. Attorneys Office for the District of Vermont.
In one case, Griffin transferred over $3,000 to a woman with 9- and 13-year-old daughters so the mother and her 9-year-old could fly from Nevada to Boston, Massachusetts.
Griffin picked the pair up from the airport and drove them to a home in Ludlow, Vermont that he acquired in February 2020 for the purpose of hosting mothers and their minor daughters for "sexual training," according to court papers.
At the home, "the child was directed to engage in and did engage in illegal sexual activity," the indictment states.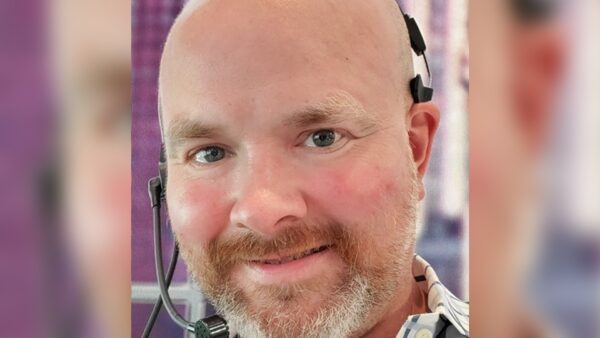 Griffin also attempted to entice two other children over the internet to engage in illegal sexual activity.
Griffin was arrested and arraigned on Friday. It wasn't clear whether he was still in custody.
Griffin did not have a lawyer listed on the court docket.
He faces a minimum of 10 years in prison and up to life in prison if convicted of a single count, according to the Department of Justice.
Griffin's LinkedIn lists him as a senior producer at CNN.
Griffin describes himself as "AN ENTREPRENEURIAL PRODUCER WHO COMBINES UNCOMMON TECHNICAL SKILLS WITH EXCEPTIONAL, EXPERIENCED-HONED EDITORIAL JUDGMENT, ALWAYS WITH AN EYE TOWARDS 'HOW CAN WE DO IT BETTER,' 'HOW CAN WE MOVE IT FORWARD,' 'HOW CAN WE ADD VALUE FOR THE AUDIENCE?'"
Before starting at CNN in 2013, Griffin spent nearly eight years working for ABC News, over three years working for Fox News, and nearly three years working for CBS News.
A CNN spokesperson told news outlets the media outlet was aware of the arrest, but that the outlet has not fired Griffin.
"We take the charges against Mr. Griffin incredibly seriously," the spokesperson said. "We only learned of his arrest this afternoon and have suspended him pending investigation."
Correction: A previous version inaccurately stated the sentence Griffin faces if convicted. It is up to life in prison. The Epoch Times regrets the error.