According to documents obtained by The Epoch Times, the City of Long Beach, Calif., will terminate employees and law enforcement personnel who aren't vaccinated for COVID-19 by Nov. 22 per the city's vaccine rollout plan. New employees will be required to be vaccinated as well.
On Nov. 9, more than 100 people, including local first responders, gathered at Bluff Park in Long Beach to protest the vaccine mandate.
At a press conference in Los Angeles on Nov. 10, California Gov. Gavin Newsom addressed the recent protests by government employees over the mandates, saying everyone has the right to refuse the vaccine, but "there are consequences."
"Everyone has the choice. I believe that local government has the right to make determinations particularly on the basis of regional conditions, criteria, to move in the direction they feel is most appropriate to keep people healthy, to keep people safe, and mitigate the spread of community spread," said Newsom. "People have the right to choose not to do that, and there are consequences to that."
Long Beach city data showed the police and fire departments were 57 percent and 59 percent fully vaccinated respectively, according to an email from City Manager Tom Modica to city staff on Sept. 29. As a whole, city employees were 73 percent vaccinated.
"We have an obligation as public servants to keep the public safe, which we cannot do if we as an overall organization have a lower vaccination rate than our surrounding community," said Modica in the email.
Currently, the city permits weekly testing in place of vaccination. According to Modica, it costs the city $110,000 per week, equating to $5.7 million a year, which is "not a feasible model for the future," he said.
Medical and religious exemptions will be granted with "the details of the level of accommodations that can be made will also be discussed and determined, and then communicated" to each Long Beach employee.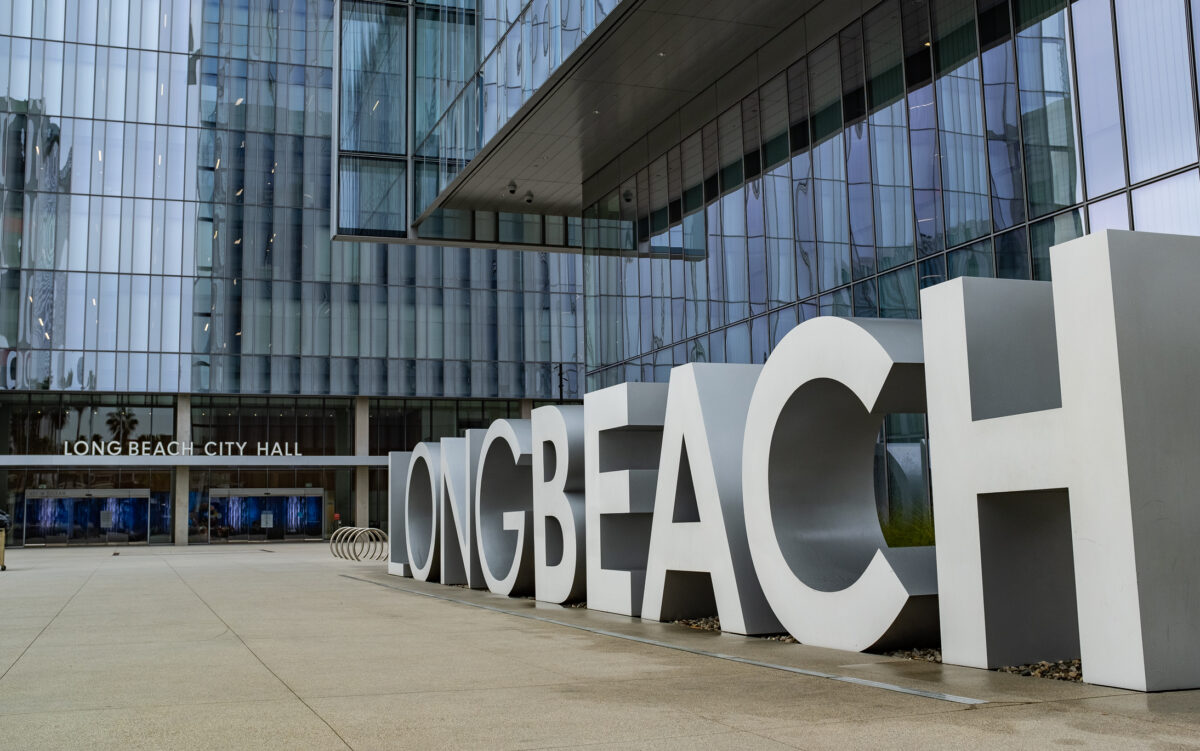 Meanwhile, Long Beach Police Association president Rich Chambers told The Long Beach Post, "The LBPOA has not, and will not, agree to a vaccination policy that uses suspension or termination as a means of bullying our members into compliance."
President of the Long Beach Fire Fighters union, Rex Pritchard, also told the local paper: "We don't believe in a vaccinate or terminate model. We believe in vaccinate and accommodate."
The mandate deadline comes at a time when Los Angeles County officials are split on how best to encourage employees to become vaccinated. The Los Angeles County Board of Supervisors voted to require all county employees to be vaccinated by Oct. 1, but only 77 percent of county employees are now vaccinated.
Los Angeles County Sheriff Alex Villanueva said he will not be forcing his officers to be vaccinated, and police unions are leading the opposition to the vaccine mandates. However, Los Angeles Police Department (LAPD) Chief Michel Moore has been cooperating with the county's mandate rollout and requiring his department to be fully vaccinated.
"The Board's vaccination mandate is causing a mass exodus within the Department, which is an absolutely absurd result," Villanueva said in a statement on Oct. 28.
Villanueva said terminating his deputies would be an imminent threat to public safety when 20 to 30 percent of his department can no longer work, and "those dangers are quickly becoming a reality," citing an increase in homicides.

He added a large portion of his department finds it easier to retire than to be forced into a decision that should be personal.
"Personally, I am vaccinated and believe the vaccine works, but the choice to receive the vaccine is a personal one, and an individual who served the community tirelessly before there was a vaccine should not now be fired because they made a personal decision about their own body," he said.
Under the county's mandate, employees are to either be fully vaccinated or get a COVID-19 test each week and "eventually get vaccinated, unless they are exempted for health or religious beliefs," Supervisor Sheila Kuehl told The Epoch Times in a previous interview.
Meanwhile, the Los Angeles Times reported that more than 2,600 LAPD officers so far have claimed to be exempt for medical or religious reasons. Some officers have filed lawsuits challenging the mandate.
Neither Modica nor Long Beach Mayor Robert Garcia immediately responded to a request for comment.