City Might Keep the Boss Out of Workers' Online Accounts
September 25, 2013 7:02 pm Last Updated: September 26, 2013 10:33 pm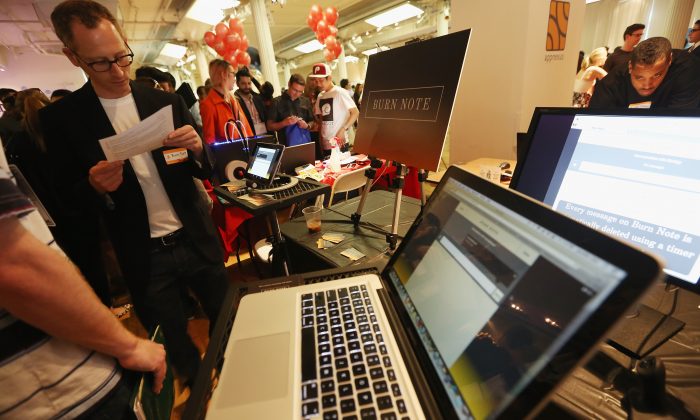 NEW YORK—When a prospective employer asked Sarah DeStefano for access to her Facebook profile, she said no. The recent law school graduate thinks her decision may have cost her the job.
DeStefano testified about the experience on Sept. 25 for a City Council hearing on a proposed bill. The bill would prohibit employers from asking for access to online accounts of employees and job applicants.
The New York state Legislature is already considering such a bill. As of Sept. 12, 10 states have passed such laws in 2013 and 36 states have such legislation in process, according to the National Conference of State Legislatures.
In the fall of 2012 DeStefano proceeded through three rounds of interviews for a job with a state agency. A county background investigator then contacted her. He requested information for the investigation and said he was going to add her as a friend on Facebook from the office's account. She asked what he wanted to see. The investigator told DeStefano he wanted to go through her pictures, posts, and information she had listed to make sure she was not a "wackadoo."
"I was torn on how to proceed. On the one hand I was unemployed faced with an enormous amount of debt, and on the other hand, I believed this to be a complete overreach by an employer to request such a thing." She told the investigator she would have to think about it.
DeStefano went on Facebook and asked friends if they would grant access to an employer as a condition of employment. Their response was "No."
Access to her Facebook page would likely give an employer information on which it is illegal to base a hiring decision: race, religion, gender, national origin, birthplace, age, and marital status. The Department of Labor says employers should not solicit such information.
DeStefano said she called the investigator to tell him that she understood him wanting to see the public parts of her page, but didn't see how other parts had any bearing on her qualifications for the job. She told him she didn't think such a request was acceptable under Federal labor laws, "something I could not ignore after three years of legal study."
In December 2012 she received a letter informing her she had not been chosen for the job.
"With such a competitive job market employees will likely feel compelled to give up more personal information than necessary to secure or maintain a job," said City Council member Annabel Palma, highlighting the need for the law to protect employees' privacy.
The proposed bill would not prevent employers from requesting employees turn over online accounts during investigations of misconduct or suspected illegal activity.
"It's never been acceptable for an employer to go to an employee's home, read his or her mail … or listen to an employee's home phone calls. The same considerations should apply to all our private communications," said Nate Vogel of NY Civil Liberties Union.