TV Series | 2017– | TV-PG | 54m | Drama, History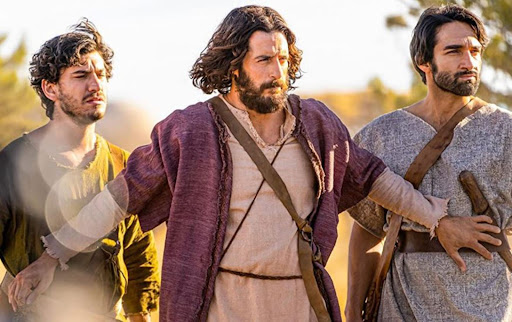 We live in some truly tumultuous times—a world full of depravity and pessimism. This is reflected in all sorts of media, particularly in cinema, where degenerate woke/Marxist social programming has been slipped into films in order to sow division and hatred among people.
But as more and more people become aware of these malevolent forces that seek to drive wedges between us all, many are turning away from these virulent, plague-like ideologies. Now more than ever, many people are seeking out alternatives to woke rubbish and instead switching to more wholesome and spiritual alternatives based on ethical values and traditions.
The world could definitely use some more Jesus.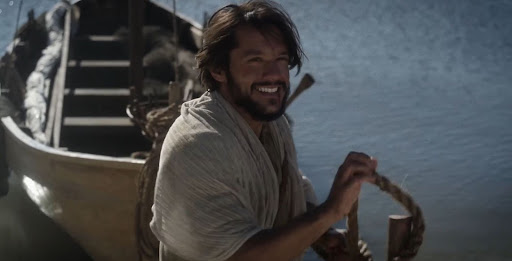 Portrayals of Jesus's life, death, and eventual resurrection have graced both film and TV screens since cinema has existed. In that regard, tales of Jesus have been presented to the public time and time again. Therefore, even hardcore Christians and Bible-philes may eventually begin to wonder if there's anything new or innovative to bring to the faith-based movie table. Well, if producer and director Dallas Jenkins has anything to say about it, the answer is a resounding "yes, there is."
Jenkins's new-ish TV series, "The Chosen," is based on the life of Jesus Christ and his disciples. It has quickly garnered attention for being the most successful crowdfunded project in TV history. And not just for faith-based/inspirational projects, but quite literally any genre. And thankfully, it has become hugely popular for so much more than just that.
"The Chosen" is a multi-season project that depicts narrative interpretations of many of the key figures within the Holy Gospels. Relying on liberal amounts of creative license, the series focuses on the lives of Jesus's disciples before they'd even met Christ. Interestingly, it shows what each of their personalities and motivations could have been like, as well as how their subsequent spiritual transformations came about.

This is definitely a unique approach to covering the New Testament and gives viewers a different insight into His life. And thankfully, although it does have its share of wholesome Judeo-Christian lessons, it never devolves into sanctimonious proselytizing or heavy-handed preachiness. Instead, it comes across as a series with high production value—complete with beautiful sets, authentic-looking clothes and decorative elements, and captivating, exotic backdrops.
The acting is also top-notch, with Jonathan Roumie giving a rousing performance as Jesus Christ. Other standout performances include Elizabeth Tabish as Mary Magdalene, Erick Avari as Nicodemus, and Shahar Isaac as Simon Peter. The level of talent is so exceptional here that even the background actors are convincing.
It must also be noted that this isn't a goody-goody, sanitized production that we're all so used to with other faith-based films and TV shows. On the contrary, it features gritty, forlorn city scenes filled with rotting red-light districts (called quarters back then), as well as many of the scurrilous characters inhabiting them. But this all makes sense—after all, Jesus came to save such a world of sin from itself.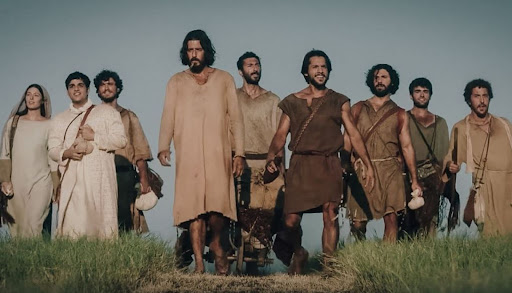 Pace-wise, the series is nearly pitch-perfect. Multiple narrative threads are deftly woven together—effortlessly switching back and forth between each of them to form a cohesive tapestry of seemingly disparate parts. Combined with the various characters' story arcs and fascinating subplots, each episode is a truly engaging experience that often ends with some sort of cliffhanger that builds up the viewer's anticipation for what might transpire in the next.
In the end, "The Chosen" is an engrossing TV series that serves as a fantastic alternative to much of today's lewd (and sometimes downright disgusting) cinematic fare. It's also a show that everyone—Christians and non-Christians alike—can enjoy since it doesn't feel preachy or contrived. This is must-see TV series.
Creator: Dallas Jenkins
Stars: Elizabeth Tabish, Shahar Isaac, Jonathan Roumie
Running Time: 54 minutes
MPAA Rating: TV-PG
Release Date: April 19, 2019 (United States)
Rated: 5 stars out of 5
Ian Kane is a filmmaker and author. To learn more, visit iankanebooks.com/or contact him on Instagram @dreamflightent
Watch on Epoch Cinema—visit the link here.
–
Follow EpochTV on social media:
Facebook: https://www.facebook.com/EpochTVus
Twitter: https://twitter.com/EpochTVus
Rumble: https://rumble.com/c/EpochTV
Truth Social: https://truthsocial.com/@EpochTV
Gettr: https://gettr.com/user/epochtv
Telegram: https://t.me/EpochTV
Views expressed in this article are the opinions of the author and do not necessarily reflect the views of The Epoch Times.