New York City reaches an intensity during the holiday season that can be felt by visitors and locals alike. Holiday decorations adorn office building lobbies and facades, while department stores try to outdo one another with their window displays. The gigantic Norway spruce tree holds court at Rockefeller Center, its 72-foot-tall, brilliantly lit presence enhancing the festive atmosphere.
Traffic can be insufferable in the Big Apple during the entire month of December, so if the weather isn't too inclement, the best advice to visitors is explore the city by foot and you'll be sure to discover an abundance of festive sights.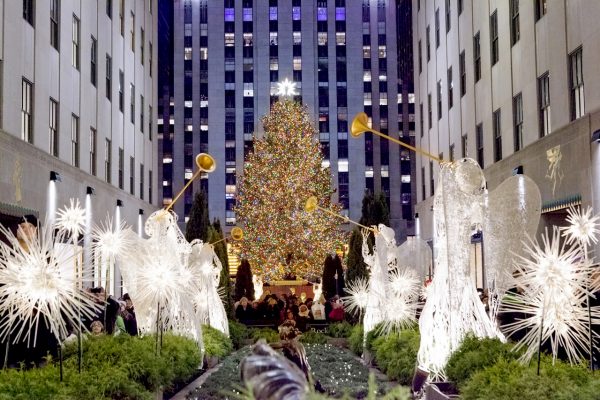 Holiday Window Displays
Even if you're an avid online shopper, nothing can replace the excitement of walking into a New York flagship department store during the Christmas season. The country's biggest names in department stores—Macy's, Saks Fifth Avenue, Bloomingdale's, Lord and Taylor, Henri Bendel, Bergdorf Goodman, and Barney's—are all headquartered here.
Macy's, despite its being the largest department store in the United States, is the most kid-friendly. It has an entire floor devoted to Santa Claus's workshop and kids line up to pose with jolly St. Nick. Lord and Taylor, which has announced that it's closing at the end of the year, is a must-see for its gorgeously designed Christmas windows. Saks Fifth Avenue always decorates the outside of its building using innumerable twinkling lights. Another must-see is Henri Bendel, the smallest department store in the group but which fashionistas hail as the original trend-setting specialty department store since the day it opened 123 years ago. Luxury retailer Bergdorf Goodman's windows are always extravagant, and Barneys' windows usually feature live models dressed in winter clothes.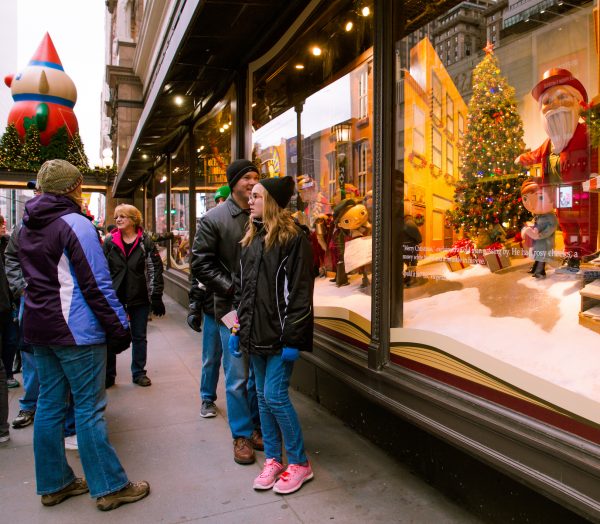 Holiday Train Shows
There are two holiday train shows that will delight both train buffs and lovers of nostalgia. One is displayed at the New York Botanical Garden, in the Bronx, and the other is showcased at Grand Central Train Station. Each display includes classical model trains that move through displays of New York City landmarks and structures.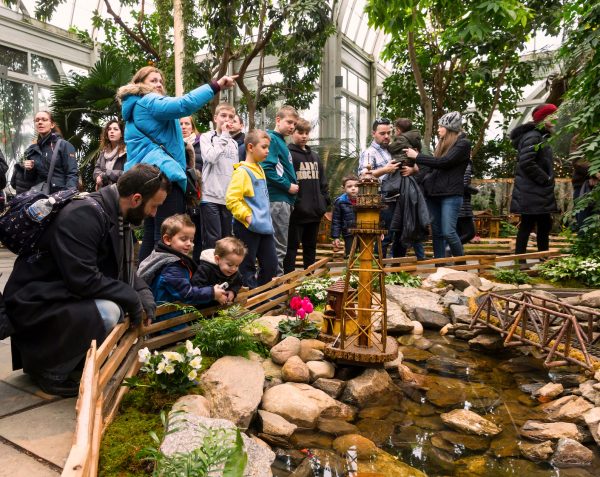 Outdoor Fun
If shopping isn't how you want to spend an afternoon, then consider a few other options with equally dramatic results. Imagine ice skating while surrounded by some of the most iconic holiday landmarks and sights. Manhattan boasts three ice skating rinks where you can spin and twirl: Rockefeller Center, Bryant Park (behind the New York Public Library), and Central Park's Wollman Rink. If you're a sports fan, then book the three-hour tour with New York Sports Tours and learn sports-history trivia about major league sports in the city.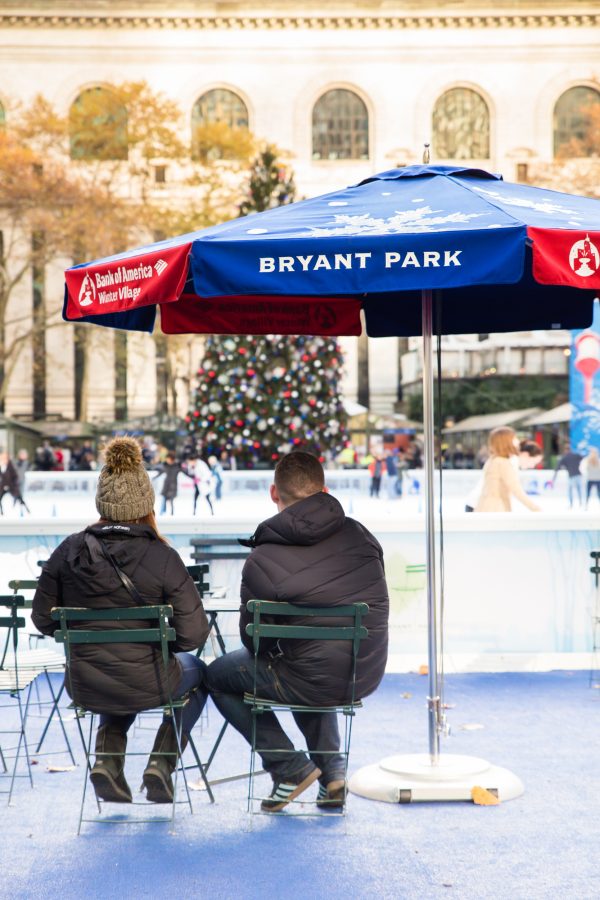 Music and Dance
In Manhattan during the month of December there are a number of groups performing the Messiah—the choral masterpiece composed by Handel—including the New York Philharmonic at Lincoln Center, Oratorio Society of New York at Carnegie Hall, Camerata New York at St. Jean Baptiste Church, and the historic First Presbyterian Church, among other locations.
For 85 years, Radio City Music Hall at Rockefeller Center has been hosting the Christmas Spectacular, an enchanting Christmas-themed musical that features the largest living nativity on a stage with camels and other animals. The world-famous Rockettes, whose thigh-high kicks continue to generate applause, are an integral part of the show with as many as five performances a day.
Personally, being a resident of New York, I love seeing "The Nutcracker," the ballet choreographed by George Balanchine to the score by Tchaikovsky and performed by the New York City Ballet, which Balanchine founded. The troupe's dancers, from children to adults, perform this classically inspired ballet during its six-week run.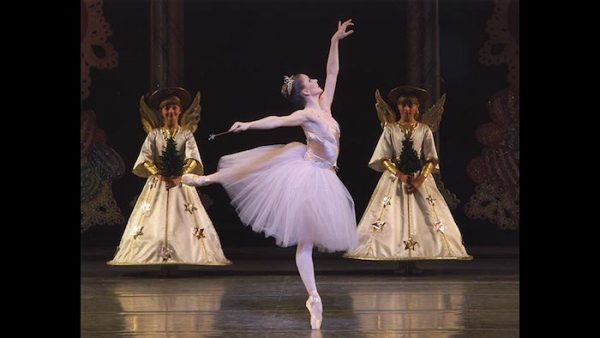 Where to Stay
If you're looking to book a room for your visit, consider the Life Hotel in the trendy NoMad neighborhood near Midtown Manhattan. Formerly the headquarters of the now defunct Life Magazine, the building dates from the 1890s and has been renovated into a quirky but cozy mid-century style boutique hotel with a lively restaurant called Henry (after the magazine founder Henry Luce). There's also a basement-level speakeasy bar where you can order inventive holiday-inspired cocktails.
These are only a few of the holiday highlights that the New York City has to offer, but come prepared to take home some unforgettable memories, souvenirs, and selfies.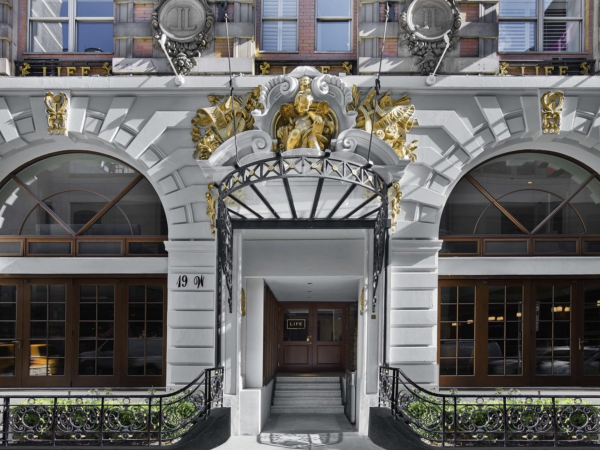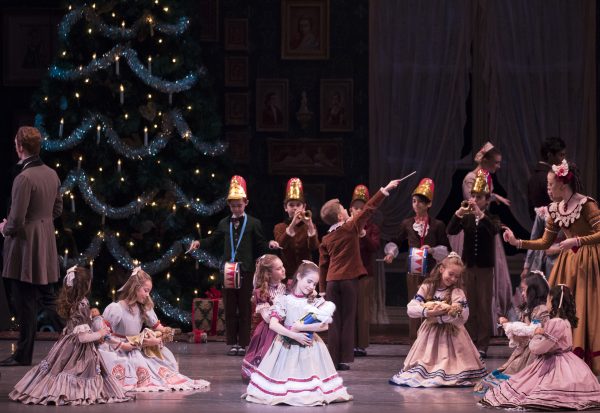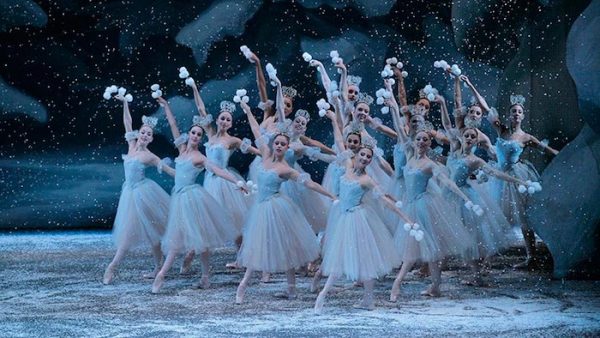 Isabelle Kellogg is a writer and public relations consultant in the luxury sector, with a passion for diamonds, jewelry, watches, and other luxury products, including travel.