It's a lesser-known fact about Hollywood actor Chris Pratt: he is a devout, practicing Christian.
The actor has lit up our screens in hilarious roles on both television series and films for years, but turned the corner into "heartthrob" territory in 2014 when he was cast in Guardians of the Galaxy, followed swiftly by Jurassic World.
The now-burly actor and perennial funny man is still as capable of comedic roles as he ever was, but his résumé grows exponentially.
Is it his faith that keeps him reaching for ever-higher ground?
Pratt has made concerted efforts in the past to be open about his faith, and none more so than in a 2016 interview with The Late Show host Stephen Colbert.
View this post on Instagram
Colbert drew Pratt's attention to a photo that the actor had posted on Instagram; a sunny shot of the actor with two friends, having just heaved a huge wooden cross up to the apex of a hill. "Happy Easter!" said the caption. Colbert asked Pratt to explain the significance of the photo.
Pratt and his friends had erected the cross on a hill at a Texas ranch one day before Easter. "That's what Jesus was doing 2,000 something years before," Pratt shared. "The thing was super heavy … but it was just so rewarding and awesome."
Pratt and his presumably god-fearing buddies had decided to pay homage to their lord and savior by reenacting the carrying of the cross 2,000 years after Jesus's original journey. This gargantuan act of strength (not to mention endurance!) goes to show just how deep Pratt's faith really runs.
While heaving a wooden cross up a hill would be excellent strength training in and of itself—the actor is looking pretty well-built these days—his hefty gesture held much more significance than that.
It wasn't to be Pratt's only conversation with Colbert: the two reunited in a more recent interview in which the passionate actor shared that he'd be taking part in the 21-Day Daniel Fast. Pratt's pastor had encouraged him to participate in the "partial feast," based on the Bible's Daniel 10:2-3, in which Daniel describes fasting for three weeks and eating only foods that are "grown from the seed." It's similar to a vegan diet, Pratt explained, in a separate conversation with People.
Prayer and meditation also form important components of the fast.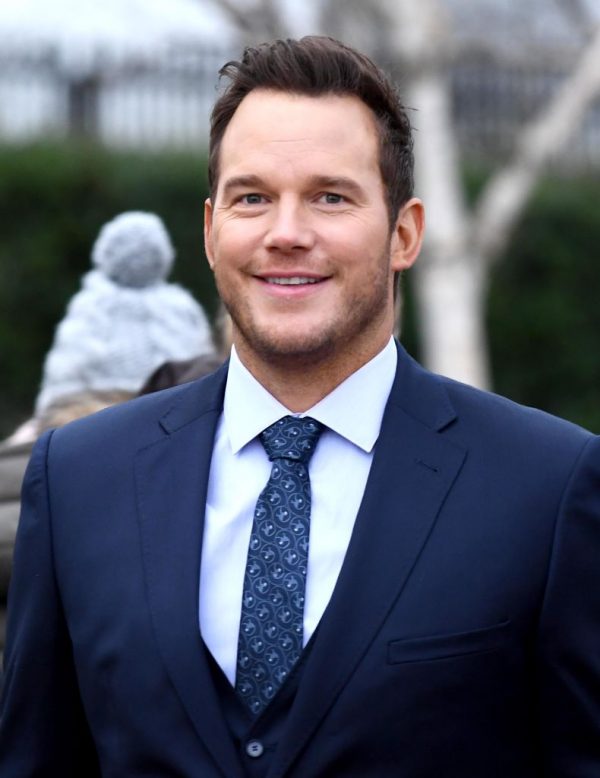 Hollywood at large has responded with curiosity, and some concern, to the news of Pratt's devotion to fasting, particularly since the 21-Day Daniel Fast coincides with Lego Movie 2 wrap parties. Pratt warns, jokingly, that he'll "probably be hallucinating!"
Colbert later asked the actor more broadly how he felt about conducting his life in the public eye: "Do you ever feel like you're in the lion's den?" Colbert asked.
And Pratt responded in the way that most Hollywood stars might do: yes, of course he feels that way!
That's it!!! @christinecaine ! She said it better than I did on @StephenAtHome 🙏♥️ thank you!! I wanted to credit her with this great quote. https://t.co/fszI5pJpre

— chris pratt (@prattprattpratt) February 8, 2019
But Pratt, ever the stoic, has a mantra that he picked up from well-known Christian author Christine Caine that helps him keep his head above water in more trying times: "If the light that is within you is not greater than the light that is on you, the light that is on you will destroy you."
Regardless of religious persuasion, it sounds like a hugely encouraging mantra.
And, judging by the actor's current successes in the industry, it's working out very well for him!
We applaud Chris Pratt for wearing his faith with pride. Share this article with friends, and tell us how you feel about Chris's 21-Day fast—good luck, Chris!