Chinese Rights Activists Put The Law On Trial
August 24, 2006 12:00 am Last Updated: August 24, 2006 12:00 am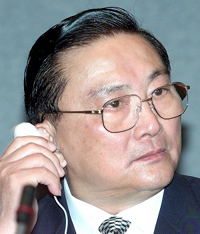 Chinese attorney Xu Zhiyong knows the risks of fighting human rights cases in the all-powerful one-party state, but when police held him for bag-snatching as he prepared to defend a blind activist, his tolerance was tested.
"It was just too absurd. They must have received instructions to stop me from serving as the defence no matter what," said Xu, a 33-year-old Beijing law professor who has made a vocation of taking up test cases for citizens' rights.
On Thursday, Xu's client, Chen Guangcheng, was jailed for over four years by a court in east China's Shandong province on protest charges he adamantly denies.
That stiff sentence and Xu's 22-hour detention last week are among several recent blows that have exposed a deepening struggle between China's ruling Communist Party and a network of "rights defenders" seeking to use the law to challenge power.
Most worryingly of all, said activists, Beijing police detained the combative rights lawyer Gao Zhisheng, whose causes have included disgruntled private oil investors and members of the banned Falun Gong spiritual group.
"As the rights defence movement has grown and matured, the authorities seem to be determined to take on the whole movement," said Teng Biao, a young Beijing legal activist. "Gao Zhisheng's detention is certainly a warning".
But campaigners told Reuters their strategy of steadily pressing rights through courtroom skirmishes and Internet-driven publicity remained the best way to encourage broader change.
"There's still space to expand individual rights through the law," said Teng. "The government itself says it supports rule by law, so it can only go so far in openly opposing us."
Band of Activists
Over the past five or so years, a band of lawyers, academics and campaigners has rewritten the rules of political dissent in China by turning to litigation and campaigns for legislative reform, rather than underground political parties and street protest.
In 2003, Xu and several other young law graduates took up the case of Sun Zhigang, a young migrant who died in custody in the southern city of Guangzhou.
The media outcry over Sun provoked the scrapping of regulations that gave police sweeping powers to detain and repatriate migrants.
Since then, a fluid nationwide tag-team of dozens, sometimes hundreds, of lawyers and activists has taken up other test cases for citizens' rights: the oil investors stripped of their assets, hepatitis B sufferers excluded from university and government jobs, and prisoners sentenced to death in questionable trials.
"We stress rule of law, but don't oppose the Communist Party or seek to overthrown the political system," Xu said. "This is step-by-step change through legal channels."
This movement had helped to spread ideas about human rights and government accountability deep into China's hinterland, said Keith Hand, a researcher at Yale University's China Law Centre.
"You definitely see a rights consciousness flowing to different levels of society through these cases," said Hand. "To the extent they've been able to adopt a more de-politicised strategy, they have had some room to operate."
But participants faced regular detentions and tightening litigation restrictions, even before the latest detentions, he said. That pressure is likely to intensify as the party leadership prepares to usher in key personnel changes at a national congress next year, said activists.
Communist Party Warning to Activists
China's top security official, Luo Gan, recently warned that the "rights protection" movement harboured forces dedicated to overturning the Communist Party.
"We must adopt vigorous measures to effectively prevent hostile forces and people with ulterior motives exploiting conflicts within the people to create incidents and engaging in sabotage under the disguise of 'rights protection'," Luo said in a June issue of a party journal.
Yet campaigners and dissidents said legal skirmishes offered more hope than outright political warfare with China's rulers.
"Using the law to promote rights can only have a limited impact when the judiciary is not independent," said Liu Xiaobo, a veteran dissident now under house arrest in Beijing.
"But street politics is even more restricted. If you want rule of law, you can't get it without lawyers."