An internet control agency in China fined social media giant Weibo 3 million yuan ($470,000) on Dec.14 for repeatedly publishing illegal information on the heavily censored internet.
For the year to November, Sina Weibo, the country's most popular microblogging platform, has faced 44 fines totaling 14.3 million yuan ($2.2 million) by the Cyberspace Administration of China's (CAC) office in Beijing.
The regulator said in a Tuesday statement that Weibo has repeatedly published "information that was forbidden by regulations and laws."
The watchdog didn't specify the content it deemed to be illegal.
Weibo said on Tuesday that it "sincerely accepts criticism" from the CAC and pledged to "implement the rectification requirement."
The announcement comes weeks after former tennis star Peng Shuai made sexual assault allegations against retired  Chinese Communist Party (CCP) official Zhang Gaoli on the Twitter-like platform.
The post was no longer visible on Peng's verified Weibo account around 30 minutes later. A former internet censor described Weibo's response as "a little bit slow," although the platform scrubbed any reference to or discussion on the scandal soon after.
The rare accusation has caused a global uproar as Peng disappeared from the public eye for weeks after she made the claim. The Women's Tennis Association on Dec.1 pulled tournaments worth tens of millions of dollars out of China over the regime's censorship of Peng.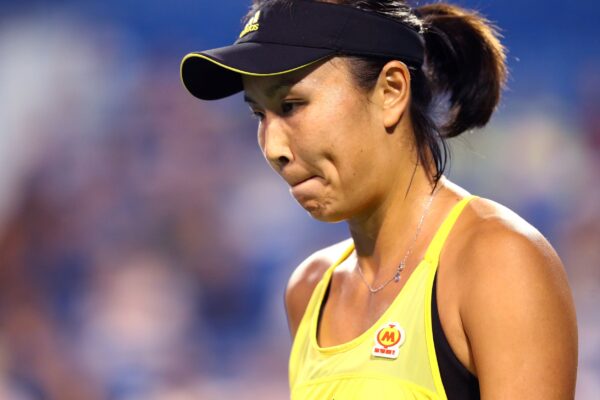 Weibo's newly-listed Hong Kong shares tumbled more than 9 percent on Tuesday.
The fine is the latest in a string of penalties the regulator has imposed on tech companies this year and comes amid tougher oversight of a tightly censored internet in China that has seen new guidelines issued for news sites and online platforms.
Earlier this month, the CAC fined Douban, a popular social networking service website, 1.5 million yuan ($235,000) citing "unlawful release of information."  The regulator has fined Douban 20 times for violations this year, resulting in total penalties of 9 million yuan ($1.4 million).
Reuters contributed to this report.