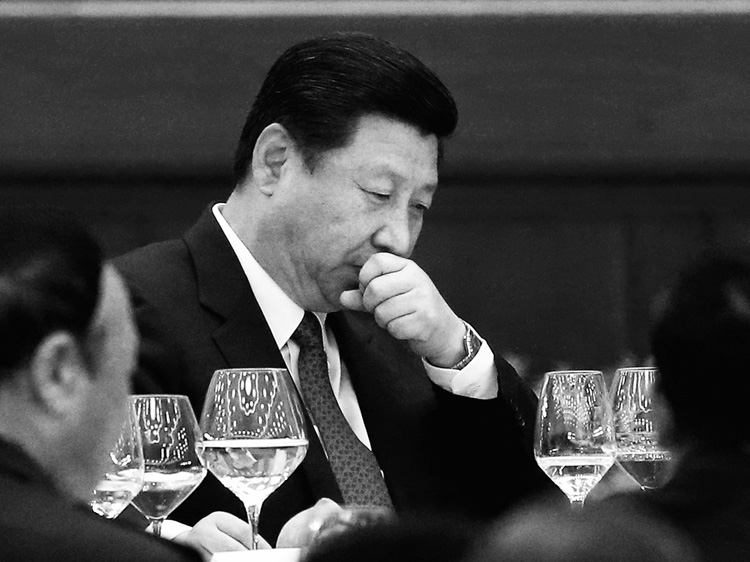 While the public eye is on new Party leader Xi Jinping's moves during his first month in China's top position, other less evident incidents in maintaining public security may point to changes of greater national importance.
Xi's proposals for "improvement in work style and close ties with the masses," introduced on Dec. 14, are noteworthy to be sure, so far as the Chinese Communist Party (CCP) administration goes. But a sudden, massive release of petitioners from a Beijing petitioner retention center–an extralegal "black jail"–in early December, and some tough sentences for petitioner interceptors in Beijing's courts may be the first indications of policies aimed at forging closer ties with the Chinese people.
Some observers see a weakening of the power exercised by the Political and Legal Affairs Committee (PLAC), a vast structure charged with maintaining public security. In Beijing courts, several seeming reversals of the previous hard line of the PLAC have at least brought this possibility into the conversation.
Ten men from Henan Province who intercept petitioners–members of public with grievances, usually against local officials–were charged by the Beijing Chaoyang People's Court for illegal detentions, the Beijing Youth Daily reported on Dec. 2. The 10 interceptors were reportedly given sentences ranging from a few months to a year and a half. Ten petitioner victims of the incident attended the court case. 
Although both the English version of China Daily and the official microblog of People's Daily claimed that Beijing Youth Daily's report was false, the Beijing Municipal Higher People's Court did not deny the incident, but merely responded that no verdict had yet been issued. 
Two days later, on Dec. 4, Shanghai's Oriental Morning Post obtained a copy of an indictment against Wang Gaowei and six other Henan petitioner interceptors, which was issued by the Beijing Chaoyang People's Procuratorate. According to the indictment, Wang was arrested for locking up petitioners, and charged with the crime of illegal detention on May 17 by the Beijing Public Security Bureau. 
The Oriental Morning Post also obtained a verdict from the Beijing Intermediate People's Court outlining the Changping District Court's judgment on a black jail gang that participated in petitioner interception in June. The nine people involved were charged with illegal business and illegal detention, and sentenced to a maximum of two years. 
Hu Jun, the owner of a human rights movement website, with 17 years of petitioning experience himself, told Epoch Weekly that petitioner interception is the work of the PLAC system, and is aided by local law enforcement and public security offices. Some local government offices in Beijing have hired rogue state security officers to put petitioners into black jails. Larger issues required the involvement of the national security apparatus, he said. 
Thousands of petitioners were unexpectedly released from a black jail complex in Jiujing Village in Beijing's Fengtai district early in December, reported human rights website 64tianwang.com, although other estimates ranged from hundreds to thousands suddenly set free. 
However, the founder of 64 Tianwang, Huang Qi, told the German broadcaster Deutsche Welle that the specific number was not the point—the point is that "on legal system day, all detained petitioners were released." 
On Nov. 19, two weeks before the Jiujing Village incident, the Chongqing Re-education Through Labor Committee revoked the sentence of 25-year-old college student Ren Jianyu and released him. 
Ren was sentenced to two years of re-education through labor for "inciting subversion of state power" in September 2011 because he forwarded over 100 online posts with "negative information." The day after his release, Ren sued the Chongqing labor camp, but his lawsuit was rejected.
On Nov. 23, China's major media reported that the Yunnan Zhaotong City Public Security Bureau's higher authority reversed a lower office's Nov. 19 sentence of administrative detention imposed on a Yunnan peasant woman, Liang Yonglan. Her crime: in the aftermath of the Yunnan Yiliang earthquake in September: she knelt in front of visiting Premier Wen Jiabao, telling him of local land acquisition issues, and was detained for seven days by the local police. 
Epoch Times commentator Lin Yifeng believes these events indicate that China's highest Party levels will initiate large-scale reform of the PLAC. However, Heng He, another Epoch Times commentator, holds that these events may not be so significant and could have been over-interpreted.
The Epoch Times publishes in 35 countries and in 19 languages. Subscribe to our e-newsletter.
Click www.ept.ms/ccp-crisis to read about the most recent developments in the ongoing crisis within the Chinese communist regime. In this special topic, we provide readers with the necessary context to understand the situation. Get the RSS feed. Who are the Major Players?