Chinese Regime Releases Activist After 7 years
September 16, 2006 12:00 am Last Updated: September 16, 2006 12:00 am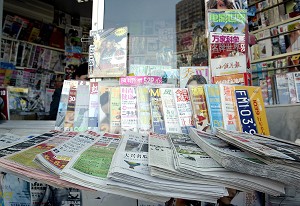 BEIJING-The Chinese regime has released veteran activist Zhu Yufu after a seven-year sentence for "subversion", watchdog group Reporters Without Borders said on Saturday.
Zhu was arrested in the eastern city of Hangzhou in 1999 following attempts to register the opposition China Democracy Party. He also wrote for the party's magazine and posted articles on the Internet critical of China's communist system.
"As a result of frequent mistreatment by prison guards, he has a ruptured eardrum and says he is very weak," Reporters Without Borders said in a statement.
The China Democracy Party was set up by prominent Chinese dissidents in 1998, but Beijing, which brooks no challenge to Communist Party rule, moved to crush the group, sending scores of its members to jail or labour camps.
The Chinese regime, which monitors the Internet for subversive content with a force of cyber police, also shut down more than 320 Web sites in a three-day sweep earlier this month, the China Daily newspaper reported.
The closed Web sites included those which gave information about gambling, selling guns and explosives and conducting "on-line cheating and theft", the report cited the Ministry of Public Security as saying.
The ministry also said the regime would "intensify efforts to purify the Internet atmosphere in future" and published a Web site for citizens to report harmful information on the Internet.