Chinese 'Birth Tourists' Getting Attention From US Authorities
September 11, 2013 5:51 am Last Updated: December 15, 2013 6:11 pm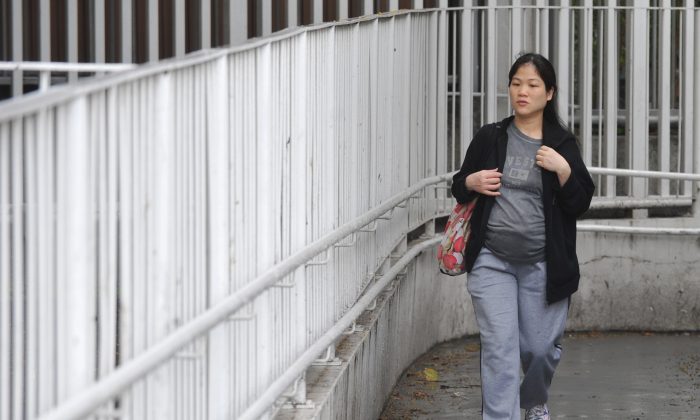 U.S. authorities are getting tough on pregnant Chinese women visiting the Northern Mariana Islands to give birth. In what is called "birth tourism," prospective mothers can at once evade penalties imposed by the One Child Policy in China, and gain U.S. citizenship for their newborn. 
Eloy Inos, governor of the Northern Marianas, told the Saipan Tribune that immigration agents had sent home about 20 "birth tourists" in the past three to four months because of "documentation problems." In August, a pregnant tourist arrived on a charter flight from Shanghai one evening was sent back home early the next morning. Her tour leader Fenny He told the Tribune the woman " refused to listen" when she advised her not to go. 
The number of women delivering babies in the island chain, located between the Philippines and Hawaii, has seen a massive increase in the last two years, according to a Marianas Variety report. This is due to the constitutionally-protected clause granting citizenship to all those born on American soil. U.S. territory includes the Northern Mariana Islands, which were ceded by Japan following World War II. 
Today, the territory is a tourist hotspot. In an exception to U.S. immigration laws intended to encourage tourism, Chinese citizens are permitted to visit Saipan and other islands in the Northern Marianas for up to 45 days without a visa. According to USA Today, the total number of Chinese arrivals in 2012 has already been surpassed by July of this year, and about 11,000 Chinese visited the islands in the month of July alone. It's unclear how many of them are birth tourists.
Avoiding the penalties associated with violation of the One-Child Policy, which was introduced by the Chinese communist regime in 1979, appears to be a major motivation for birth tourism.
He Peihua, chief associate of Guangdong International Business Law Firm, told Chinese media Southern Metropolis Daily that if a Chinese family has their first child in China, and the second in the U.S, it does not constitute a violation of China's family planning regulations.
According to the Southern Metropolis Daily's report, one netizen under the name Great Mom wrote: "I'm planning to give birth to my baby in America. I did research from multiple sources to make sure I don't break the rules. Giving birth in the United States is the best way."
She added: "There are many centers run by Taiwanese in the United States. It takes two months to get ready for birth and one month after that. You can go back to China after three months."
Another Internet user quoted in the report said she gave birth in the United States to avoid the one child policy – so her son wouldn't be an only child. 
Sohu, a Chinese Internet portal, lays out 10 reasons Chinese people might consider giving birth in the United States: American citizens are eligible for a retirement pension, for example, even if they never return to the United States, and they may be afforded greater opportunities to enter prestigious American universities. 
Americans can visit over 180 countries visa-free, Sohu noted, whereas holders of a passport from the People's Republic of China can only enter a handful of African and Southeast Asian countries visa free.
With research by Lu Chen.