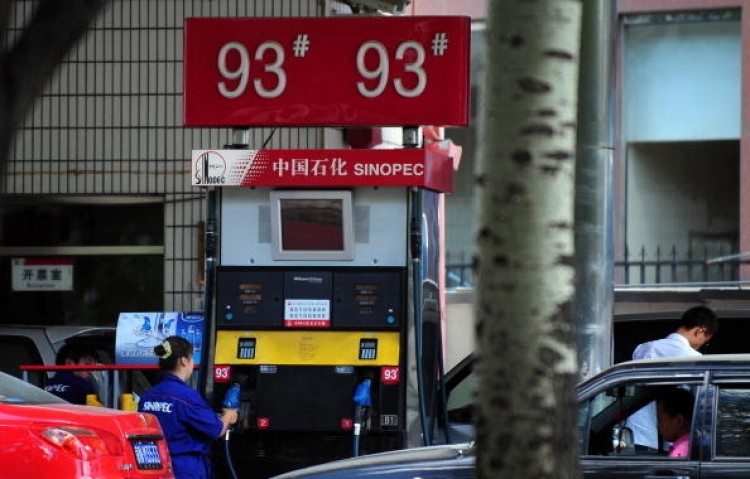 Since oil prices in China dropped in early October, the two state-owned oil giants, PetroChina and Sinopec, are said to be controlling oil supplies, causing privately owned gas stations in many provinces to run out of gas and diesel fuel.
By only selling to certain customers and not to the general market, these companies are deliberately creating shortages in order to increase their profits, industry insiders say.
Recently, fuel shortages have frequently been reported in eastern China's Anhui, Jiangsu, and Zhejiang Provinces as well as in major central and western cities such as Chengdu, Chongqing, Wuhan, and Jinan.
Out of China's 95,000 gas stations, 44,000 are privately owned. Lately, an estimated 50 percent of the privately owned gas stations have experienced diesel fuel shortages, the president of The Petroleum Flow Committee of the General Chamber of Commerce, Zhao Youshan, told New Tang Dynasty (NTD) TV.
Yunnan.cn, a web portal of Yunnan Daily, reported on Oct. 25 that drivers in Yunnan's Kunming City couldn't fill-up after waiting all night in a two mile-long lineup.
One gas station owner in Kunming told The Epoch Times, "We are open 24 hours. A long line starts to form before noon every day. Fuel is delivered at 12:30 p.m. and is all gone as early as 5 p.m."
A truck driver from northern China's Harbin City said the diesel fuel shortage has hit a large area in Northeast China and many gas stations have stopped selling diesel fuel.
"You cannot get any diesel even if you're willing to pay high prices. Many truckers have had to stop driving at night," he said.
The owner of a gas station in Hebei Province told Economic Information Daily: "PetroChina and Sinopec stopped supplying us gas as soon as the oil prices dropped on Oct. 8. Now we can only maintain our fuel supply by paying high prices to brokers."
A person in the oil refinery business in Shandong Province told Beijing News that the shortage is mainly caused by manipulations of the two oil giants.
PetroChina recently announced that its refining business will suffer a US$7.90 billion net loss this year.
But according to Zhao Youshan, state-owned companies always complain about losses suffered by their upstream refineries, but fail to mention the huge profits made from downstream product sales.
"When oil prices drop, they try to force the government to bring the prices back up. They never state how much money they have made, but only complain about how much they have lost. National resources were given to them for free, but they still want to rip people off by raising gas prices," Zhao said in the NTD interview.
Huang Kaiping, a researcher at the privately funded Beijing think-tank Transition Institute, told NTD that the monopoly of China's state-owned oil companies has caused the gas shortage.
"Only the three state-run oil enterprises can import oil. They monopolize all aspects, from imports to sales. PetroChina and Sinopec account for over 90 percent of the business," Huang said.
A sales manager of a China National Offshore Oil Corporation (CNOOC) branch, who did not wish to give his real name, told The Epoch Times the two oil giants are trying to raise gas prices.
"Now, as demand for fuel is high, all PetroChina and Sinopec need to do is stop selling fuel to everyone except its old customers and special customers. The two giants have cut off fuel supply to gas retailers to deliberately scare them. Otherwise, how else can they raise gas prices?"
According to data published by the state-owned Assets Supervision and Administration Commission of the State Council, the 2010 net profit of the three state-run enterprises, PetroChina, Sinopec, and CNOOC was US$42.57 billion, a 47 percent increase from the previous year.
The net profits of these three enterprises accounts for over 30 percent of total net profits earned by state-owned enterprises in the country.