China's Restaurant Industry Faces Hard Times
September 9, 2013 2:57 pm Last Updated: September 9, 2013 6:28 pm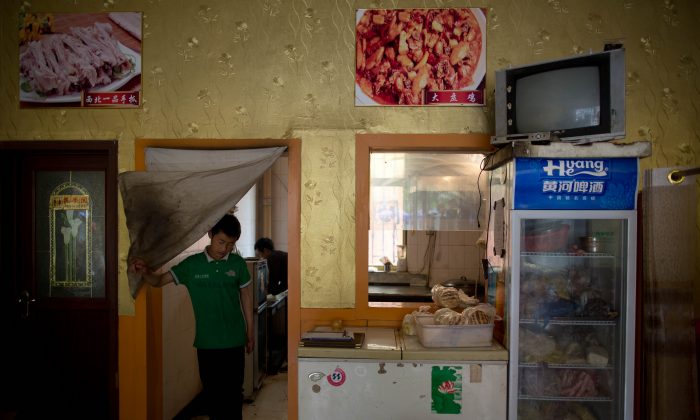 Heavy taxation and rising operating costs have fizzled away profit margins for mainland China's restaurant industry to the second lowest point since 2000, and only slightly better than during the 2003 SARS crisis. 
China's Ministry of Commerce Spokesperson Yao Jian described the situation as "unprecedented" in a press conference on Aug. 28. Yao said the restaurant industry's development pace began to drop beginning in 2008, and dropped visibly in 2012. The situation has become even tougher in 2013. 
In Yao's opinion, the situation is a reflection of the central authorities' measure to end officials luxury consumption spending using public funds, Caijing, a leading investigative business magazine, reported on Aug. 29.
But according to Bian Jiang, associate director of China Cooking Association (CCA), that's only the final straw that broke the camel's back.
CCA indicated that the monthly bankruptcy rate for restaurants is 15 percent, and the situation is particularly severe for high-end restaurants.
Bian told Caijing the industry faces various pressures, such as rising rental costs, labor costs, material costs, and various taxes and levies. Presently, there are 46 kinds of taxes and levies targeting the industry, including an urban construction tax, education affixation tax, local security levy, river management levy, environmental improvement, according to research conducted by the association.
The CCA's data shows the average annual cost increase for rent has been 8 percent, labor costs went up 10 percent in the first half of 2013, and material costs increased 10 percent as well.
"In tier one cities like Shanghai, the average profit for the industry is only 7 percent, and merely 10 percent of restaurants were able make a profit," a Yicai.net report quoted Mr Jin Peihua, deputy secretary of the Shanghai Cooking Association as saying.
"Other places should be even worse off," Jin said.
Translated by Tan Hohua. Written in English by Gisela Sommer.
Read the original Chinese article.