China's Private Clubs a Playground for the Rich and Powerful
July 10, 2011 12:16 pm Last Updated: October 1, 2015 4:16 pm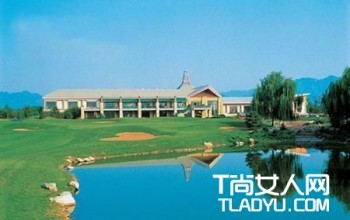 Rui Chenggang, the young and cocky host for the official state broadcaster CCTV, recently let slip what many of his elite peers may have preferred kept quiet: the existence of an exclusive private club for the super-rich in the heart of the Forbidden City, Beijing.
"A few days ago, a foreign tour guide told me with pride that he just arranged for the family of an American billionaire to dine at a palace inside the Forbidden City that is not open to the public," Rui wrote on his blog.
The Forbidden City is a complex of buildings in Beijing in which the emperor used to live. They are now partially a tourist attraction, and partly host to a private club, located in Jianfu Palace, one of its renovated buildings.
Rui's May 12 blog post has attracted a lot of attention from Chinese Internet users. In less than an hour his post received 3,788 comments and was copied 9,200 times on other sites.
On May 16 the Imperial Palace denied this statement.
However, in a June 13 article titled "Lack of Supervision of Private Luxury Clubs," Xinhua News acknowledged the club's existence inside the Forbidden City compound, saying, "The Jianfu Palace will receive a one-time fee of 500 million yuan from 500 members, charging each of them one million yuan (US$154,700)."
Beijing's Top Four Elitist Clubs
Private elitist clubs, which originated in Europe, have come into vogue in China during the last decade; a great number have sprung up in major cities, attracting the rich, the famous, and the powerful.
Beijing has 4,000 private clubs. Among these, MoneyWeek mentioned the four major ones in a June 20 report. They are the Chang'an Club, the Capital Club, the Beijing American Club, and the China Club Beijing.
The Chang'an Club was the first of these clubs established in China and Beijing in the mid-1990s. Its members are mostly government officials and business magnates, including many high-level directors of well-known government-owned and foreign companies, among them Lee Ka-Shing and (Henry) Fok Ying-Tung.
The Capital Club is most proud of its high-speed elevator that can take one to the 50th floor in one minute. Its French windows offer a 360 degrees view of Beijing. Members are mostly members of the political or diplomatic elite, and CEOs of major companies.
China Club Beijing may be the most distinguished among the four. Its membership boasts top managers and partners of all major foreign banks in Beijing. Among its guests have been numerous heads of state, internationally renowned statesmen, entrepreneurs, artists, and members of royal families.
The Beijing American Club is the youngest among the Big Four. The average age of its members also ranks younger than the other three clubs'. Almost all its members have received their education overseas. Most work in IT, banking, investment or other emerging industries. People like Zhang Chaoyang, the CEO of sohu.com, are quite typical among its members.
Money and Power
High-end luxury clubs are places where people with money, power and influence mingle and make deals. Good connections to government officials at all levels are essential in China if one wants to do any type of business there.
Chen Kaipin, a businessman from Zhejiang Province, told The Epoch Times that an enrollment fee of 2 million yuan is a mere pittance to people joining the exclusive top Beijing clubs.
"I have friends who operate clubs in Beijing. So many people in Beijing are in positions of power. It is a place where money goes hand in hand with power. Businessmen go to Beijing to connect with those in power. You strike big deals only by marrying money with power," Chen said.
The clubs also make a lot of money. Besides featuring "unparalleled luxury," the clubs offer total-solution business services, Chen said.
"It is not uncommon for them to take in 2 to 3 million yuan in a night," he said.
Some large companies have their own clubs. State-owned PetroChina is one of them, Chen said.
"PetroChina has two luxury clubs in Tianjin alone, and numerous more in Beijing. These clubs are private domains of the Party secretaries and CEOs. An average person is denied admission. Armed police are stationed outside, while private security guards are posted inside," Chen said.
Shady Oversight, Shady Services
Most private clubs aren't open to the public, and many operate without a license.
Professor Fu Qilin, dean of the Law School at Capital University of Economics and Business, told CCTV that the private clubs have been operating "rather secretively," and that there is little or no legal regulation. Their membership fees seem to border on illegal fund-raising, he said.
Other services at some of the clubs may also be border-line, such as the "match-making" party for the super wealthy advertised last year by Yifeng, a Changchun-based private club in northeastern China, and reported on by the Yangtse Evening News on Dec. 8 last year.
A reporter from the Yangtse Evening News called the club, posing as a tycoon looking for a girlfriend.
A Miss Li from the Yifeng Club, told him: "We make money off the gentlemen. Nowadays, quite a few wealthy men, married ones, are still looking for girlfriends, for a period of, say, three or four years. A deal is signed for a certain amount of monetary compensation. There are quite a lot of such cases. Over 90 percent of our match-making are this type."
Miss Li assured him that the success rate of their match-making was rather high and that most of the young women are college students or young women working in finance.
Inequality
Zhu Xinxin, a former editor of Shijiazhuang Radio Station, said he was not surprised by the growing number of luxury clubs in big cities. At the same time he expressed indignation over the growing disparity between rich and poor in China.
"Many people in the lower social echelon have a hard time to obtain minimum housing or feed their families. This is a stark contrast. On the one end, you have ordinary people being denied their fair share, and on the other end, you have the elite in power and business taking an ever larger portion of the pie," Zhu said.