News Analysis
State-sponsored neighborhood watch programs in China function as an extra level of surveillance for the Chinese regime. Though media reports portray them as helping stop illegal behavior, these groups function as a control mechanism at the lower levels of society, using neighbors to catch anyone who does not toe the party line.
The Chinese Communist Party (CCP) leader Xi Jinping praised them for "strengthening the weak links in the government control." However, critics say that these organizations destroy trust among people, function like to a terrorist organization, and create a pre-war atmosphere.
In Beijing, the most famous neighborhood watch group is in Chaoyang district and is called the "Chaoyang masses." Chaoyang district is a diplomatic and financial hub filled with upscale shopping centers and luxury apartments.
According to a research paper by People's Public Security University of China, Chaoyang masses had 140,000 registered members in 2017, who receive training on how to "identify and report on potential troublemakers and suspicious items." In recent years, Chaoyang masses filed an average of 20,000 reports a month.
Chaoyang masses made headlines last month for reporting on a famous Chinese pianist for hiring a sex worker in Chaoyang district. Over the years, stars and celebrities, including for example, the son of Hong Kong action film star Jackie Chan, can't escape the watchful eyes of the Chaoyang masses. However, the group has never reported on CCP officials.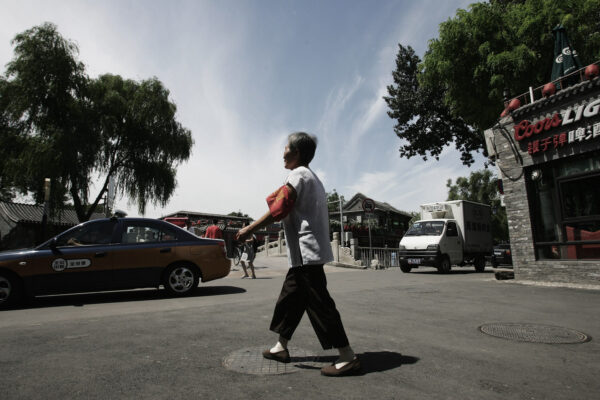 Even though the neighborhood watchers are publicly portrayed as reporting on prostitution and drug abuse, their main targets of surveillance are not limited to such activities. On Oct. 16, the CCP official account on Weibo, China's version of Twitter, said "groups such as Chaoyang masses must protect the Communist Party's ruling status, and fight a people's war against spies."
Over a dozen human rights activists announced their candidacy for Beijing's district level people's congress last month. They had to withdraw their candidacy because of harassment and threats from the neighborhood watch groups.
Destroying Trust, Preparing for War
Wu Shaoping, U.S.-based human rights lawyer, told The Epoch Times that the CCP wants to expand such organizations for political purposes, such as maintaining stability. "But it has destroyed trust among the people by encouraging members of the same community to spy and report on each other."
Wu said that neighborhood watch groups "have the markings of a terrorist organization."
"They mainly monitor civilians, those who appeal to the government, religious groups, etc.," Wu said. "Now even tutoring is treated the same as prostitution," he said referring to the CCP recently outlawing after-school tutoring businesses.
In September this year, Beijing Municipal Civil Affairs Bureau issued a plan to develop community watch organizations. It says that by 2023, each district in the city should have at least 15 community watch organizations and each district in rural areas should have at least 8 organizations.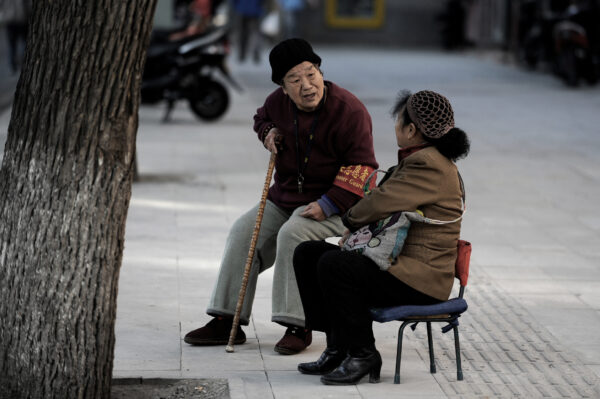 Australia-based Chinese dissident and writer, Yuan Hongbing said that the year 2023 is of particular significance, "because it is just before Taiwan election and U.S. election."
Yuan found similarities between the neighborhood watch groups and the "people's dictatorship" which was rampant during the Cultural Revolution.
On Nov. 18, CCP Central Political Bureau set its top priority to be ensuring "political stability" and guarding against all kinds of activities aimed at overthrowing the CCP government.
"This is pre-war mentality" Yuan said. "The CCP wants the Chinese society to prepare for war."
A 2017 Legal Daily report said that Beijing's Chaoyang district, to maintain stability, gives a monthly compensation of $47 to $78 to each neighborhood watcher. With 140,000 registered members, the annual expense would be $105 million on average. This is only a portion of the stability maintenance budget for one district within Beijing.
In addition, the neighborhood watchers are rewarded for reporting on others.
A document issued by Taiyuan city, Shanxi Province, in August 2021 says the reward for reporting on "illegal religious activities" is up to $312. In Changsha city, Hunan Province, the award is up to $782.
Wu Shaoping said, "this type of organization needs money to operate. And most of the money comes from the stability maintenance budget. Only with financial incentives, can this type of organization become a chain operation."