News Analysis
The Winter Olympic Games in Beijing is fast approaching. The issue of Beijing's triple genocide, mixed with diplomatic snubs and corporate omerta, are the order of the day.
In response to the Chinese Communist Party's (CCP's) atrocious human rights abuse, the United States, Canada, United Kingdom, New Zealand, Australia, and now Japan, are imposing a diplomatic boycott of the 2022 Winter Olympic "Games" in Beijing, which will be held from Feb. 4 to Feb. 20.
It hardly seems a game to use elite athleticism to burnish the image of the CCP when the latter is engaging in genocide against Uyghurs, Tibetans, and Falun Gong in China. Chinese Christians and Mongolians aren't doing too well either.
The international community should never again agree to hold the Olympic Games in a genocidal, or even possibly genocidal, country. It should long ago have been moved to a friendly and trusted democratic country. Choosing one that China has recently targeted—like Japan, Canada, Norway, or Lithuania—would have added some justice.
Instead, the world's democratic leaders, in all their wisdom, proceeded with the Beijing plan. And now, the CCP is threatening to impose a "price" on those countries that lodge their dissent by refusing to send diplomats into what amounts to a moral cesspool.
Beijing already imposes a price on any country that does not follow its lead, for example, by threatening corporations that do business with Lithuania, due to Vilnius' friendly relations with Taiwan.
Every year, the CCP's lead is getting stronger and more illiberal, along with its stronger economy and more powerful military. The more power a bully has, the more the bully can bully. When faced with a bully, the real nature of a person—or a nation—is revealed.
The Genocide Games, as they are now more appropriately called, are telling in that every country of prominence involved must take a public position by its diplomatic participation, or not, in Beijing. In game theory it is called a "separating equilibrium."
While the Five Eyes nations and Japan have refused to send their diplomats, French President Emmanuel Macron is publicly denouncing the boycott, which he claims to believe interferes with the sanctity of international sport from politicization.
These are CCP talking points mouthed by the French president.
Since Macron supports the Genocide Games in Beijing, would he have supported it in Munich in 1936? Is this soft French approach to autocratic threats the reason that the United States had to liberate the country from the Nazis, defend it from the Soviets, and now beg for its cooperation against Beijing?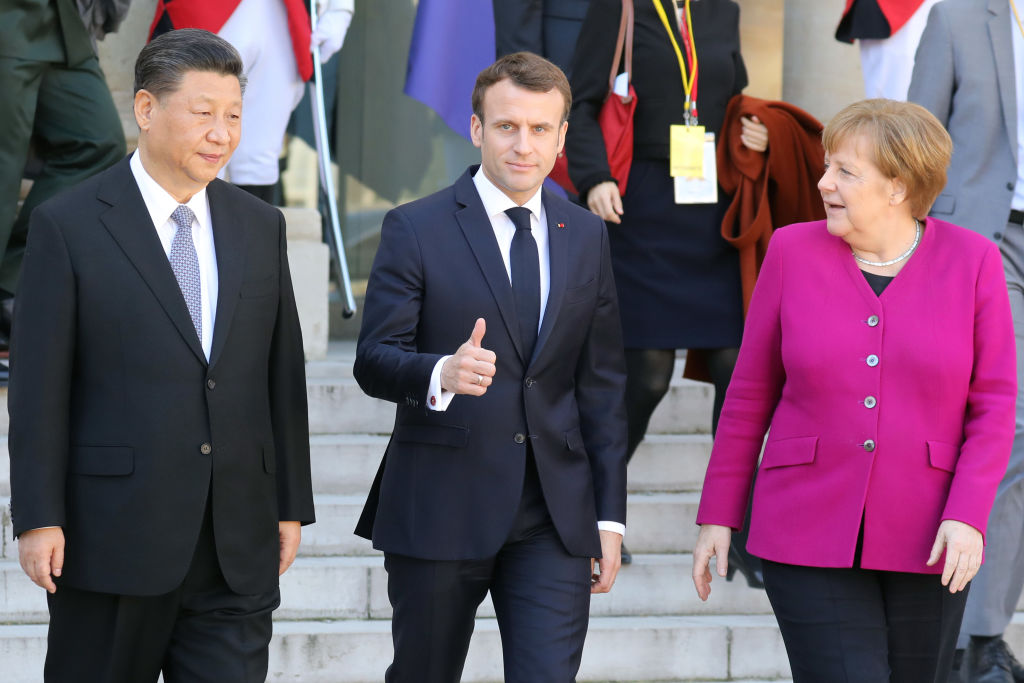 France, not to mention Germany, must do a better job of standing up against global injustice or its own international apathy will be repeated by other nations. Democracies that are divided and asleep at the switch can more easily be defeated by Beijing, Moscow, and terrorism.
Corporations, too, must stiffen their spines. Many that supported the Games financially are now keeping mum as they don't want genocide to sully their brands. Yet, the likes of Apple, Nike, and Coca-Cola hire lobbyists behind the scenes to oppose U.S. laws against Beijing's genocidal practices.
Even Britain has not taken a sufficiently strong stand against the Genocide Games.
British Prime Minister Boris Johnson prevaricated as recently as Dec. 8 about the issue. When asked to specify the British government position on the Games, he at first said, "We do not support sporting boycotts." Then, when pressed, he admitted that there were no plans to send British diplomats to Beijing for the Games and that this was "effectively a diplomatic boycott." But he added, "I do not think that sporting boycotts are sensible."
Boris, known colloquially as "BoJo," apparently wants to have it both ways. He wants to appear to support democracy against Beijing, but he also denounces sporting boycotts.
Canadian Prime Minister Justin Trudeau was uncharacteristically blunt on the CCP. He said, "I don't think the decision by Canada or many other countries is going to come as a surprise to China." He added that his decision to support the diplomatic boycott was "a continuation of us continuing to express our deep concerns about human rights violations."
But some analysts believe that Trudeau is insincere in his protestation of Chinese human rights violations.
"I believe the only reason he [Trudeau] came out so strongly is to protect his base as well as being under extreme pressure from the United States to act in unison against the tyranny of Beijing," according to Dean Baxendale, the chief executive officer of the China Democracy Fund in Canada.
In a conversation with The Epoch Times, Baxendale pointed out that Canadian actions on China are currently under review by the United States, and Trudeau has to at least appear to stick to his election platform of supporting human rights globally. The U.S. State and Defense departments "are monitoring Canada's interactions with Beijing to ensure they can be a trusted partner," Baxendale said.
U.S. Senator Ted Cruz (R-Texas) supports the diplomatic boycott, but wants to send American athletes to Beijing to "kick their Commie asses." He called on American athletes to publicly beat China's athletes during the Winter Games to show the superiority of market democracies.
In hockey, at least, this won't be hard. China's team almost failed to qualify. Its two leading scorers, Spencer Foo and Brandon Yip, are Canadian, as is its top defenseman, Ryan Sproul. The Chinese team's starting goaltender, Jeremy Smith, is American.
They should all get a moral backbone like Boston Celtics basketball star Enes Kanter. If they had one, they would quit the Chinese team in protest. Genocide and sports shouldn't mix. Ethics should supersede the big money these players are making in China.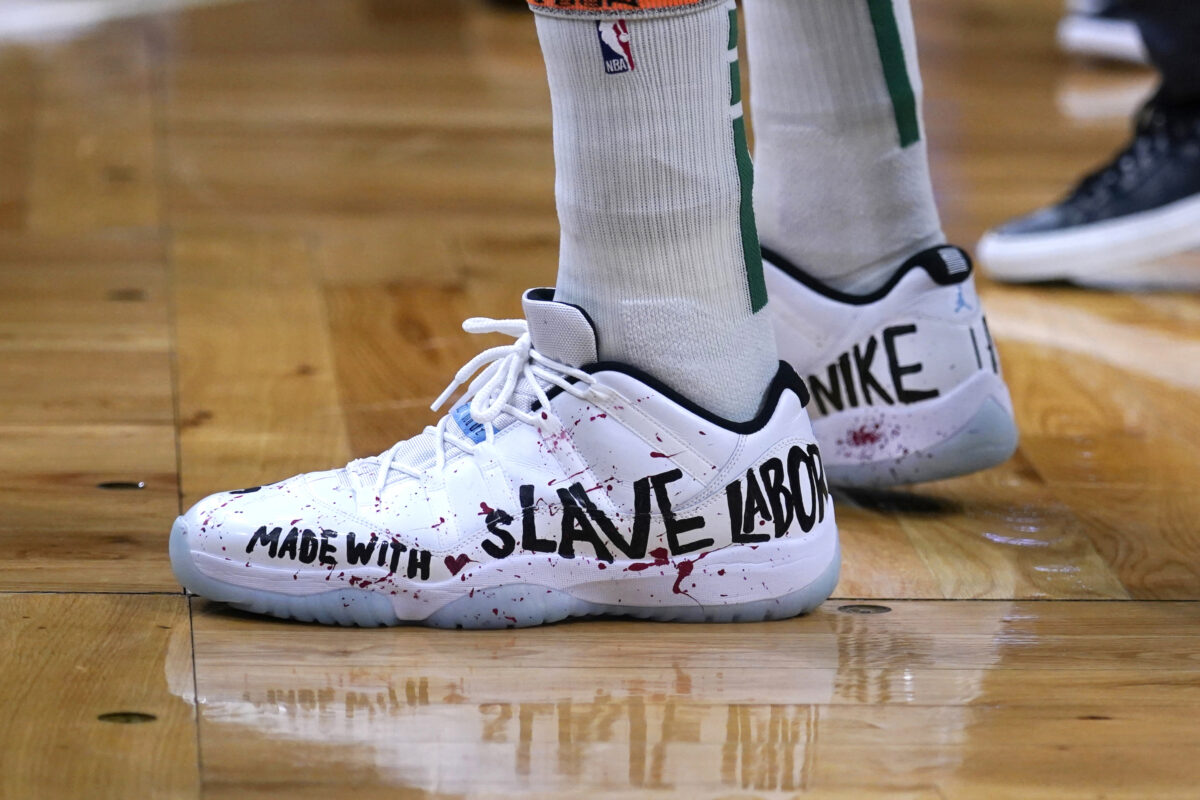 Europe should follow suit. The European Parliament has already passed a resolution this year, albeit non-binding, that calls for diplomatic officials to boycott Beijing during its moment of wintry Olympic "glory."
But European non-binding votes do not go nearly far enough in shunning the CCP for its triple genocide.
The European Union, along with the rest of the world, should stand by our supposed principles of human rights and ban all diplomats from attending the Games. Democracies will only defeat the world's growing authoritarianism by standing united to fully reveal the bloody fields on which the CCP's Olympic glory will slip.
Views expressed in this article are the opinions of the author and do not necessarily reflect the views of The Epoch Times.