China's New Regulation for TV Shows
February 2, 2007 12:00 am Last Updated: February 2, 2007 12:00 am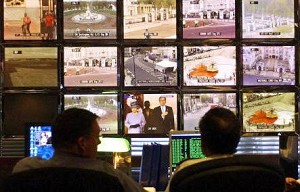 CHINA—Recently, the communist regime requested all major TV station's satellite channels to obtain preauthorization of any TV series scheduled to be shown during peak viewing hours.
Wang Weiping, the deputy head of the Teleplay Division of the State Administration of Radio Film and Television (SARFT), disclosed the above requirement in a meeting held on January 20. Wang said the restriction would take effect in February 2007 and would last at least eight months. Wang stated that it was a measure taken to improve program quality.
He also remarked that to go along with this request, the SARFT has set up a four-tier system of censorship:
1. All provincial TV stations must submit the programs that are going to be shown to the Provincial Administration of Radio Film and Television one month in advance of the air date.
2. The Provincial Administration of Radio Film and Television would then submit the shows to the Provincial Propaganda Department.
3. The Provincial Propaganda Department would censor the shows as necessary, and then submit them to SARFT.
4. Finally, SARFT would submit the programs to the Literature and Arts Bureau of the Propaganda Department of the CCP.
The TV shows are only allowed to be shown after receiving approval at all four levels.
Before the introduction of this regulation, SARFT had issued the "Notification on Further Controlling of the Censoring and Broadcasting Management of Cartoons" in February 2006. Starting on September 1, 2006, all channels at every level of domestic TV station were forbidden to play, introduce, or advertise cartoons produced outside of mainland China during the hours of 17:00 to 20:00 h every day. This occurred after some communist propaganda shows were rebroadcast with soundtracks that had been replaced with humorous content.
Sima Tai, an American current affairs commentator, said China's film and TV market has become a total dictatorship under the control of the CCP. Any film, considered to be even slightly suspect, would be banned. The authorities' repeated orders show that their regulations are not being followed.