China's New Land Use Law Makes What Was Illegal Legal
February 12, 2010 3:10 am Last Updated: October 1, 2015 8:47 pm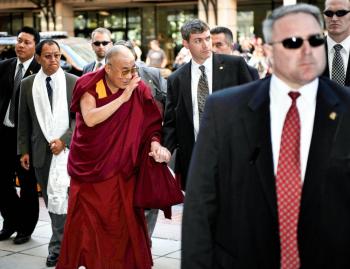 The two Chinese words for "violence" and "sudden huge profits" sound the same, and have one character in common. When it comes to the expropriation of land in China, they often go hand in hand, too. A new regulation put forward by the State Council at the end of last month was supposed to address the problem, but critics are saying that its vagaries are only too convenient for the Chinese political elite, and that it may actually legalize currently illicit behavior.
Before the communists seized complete power in China, land redistribution schemes engineered in Communist Party-controlled areas worked in favor of Party cadres, who got the most fertile lands and the best houses.
More serious land reform came in later political campaigns. It wasn't until 2007, after nearly a decade of discussion and intraparty bargaining, that an updated and modernized property law was released.
Even so "expropriation of land in China has become one of the most polemical social issues," according to an article by the Australian National University's Peter Yuan Cai.
Forced housing demolitions can include tactics like switching off the power or water of whole blocks of houses, and sending thugs to harass and intimidate residents leading to violent confrontations. All this meant a new law was needed.
The recent "Ordinance of House Collection and Compensation on State-Owned Land (Draft For Feedback Collection)" was announced on Jan. 29 and was followed by a stream of commentary from experts and citizens inside China.
The Guangzhou-based Southern Metropolis Daily, provided a technical analysis of the letter of the regulations, pointing out where definitions of certain key terms remained unclear, and what the consequences for this would be as the law played out on the ground.
Liu Feiyue, a human rights activist in Hubei Province, pointed out that the regulations now cover business-related forced demolitions, which he says provides a legitimate excuse for relocations for business development.
"The new regulations are supposed to focus on collecting state lands for the public welfare. Including the business sector is in reality a silent approval for forced demolition due to business needs," writes Liu.