After claiming that the number of new cases of COVID-19 are low and the epidemic is under control in China, the Chinese Communist Party (CCP) started offering other countries medical supplies necessary to curb the spread of the CCP virus, commonly known as the novel coronavirus. Its offers, however, may not be as altruistic as they seem.
Chinese shipments of various medical supplies to select countries around the world have been "accompanied by a very wide promotional campaign that includes English [language] media and social media, as well as diplomatic activities that include engaging political leaders of countries receiving [shipments] and local communities," Jakub Jakóbowski, a research fellow at the Poland-based Center for Eastern Studies, wrote on March 20.
Usually, Chinese messages obscure whether these shipments are commercial deliveries to fulfill orders placed by recipient-states or donations, and describe them as "support" or "assistance" to foreign countries, which misleads public opinion, Jakóbowski said.
For example, Chinese media and Italy's Foreign Minister Luigi Di Maio have not clearly distinguished between the Chinese Red Cross donation, which included 50 ventilators, and the contract negotiated by Chinese Foreign Minister Wang Yi and Di Maio for the purchase of "a thousand ventilators for Italian hospitals" and other medical supplies, wrote Jakóbowski.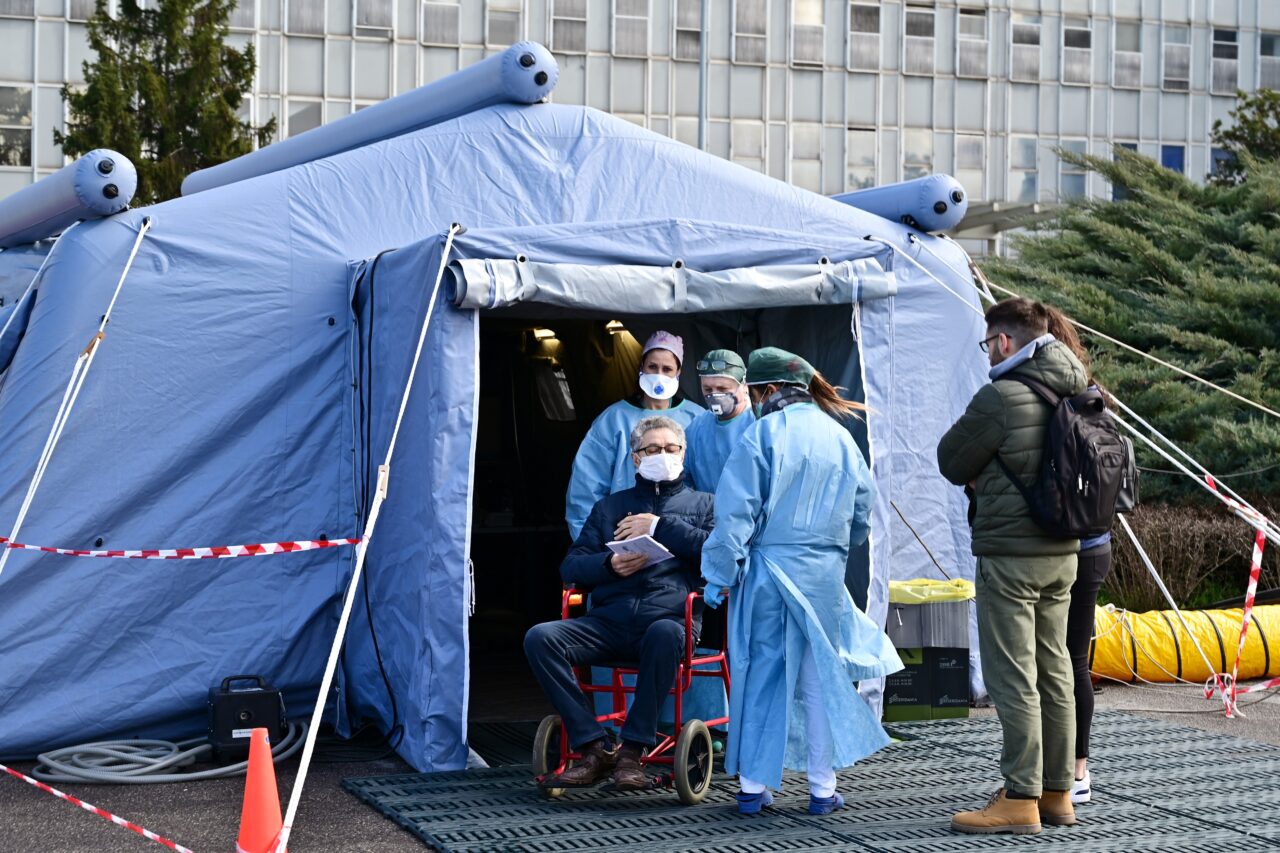 Reuters reported that China sent about 33 tons of medical equipment, including masks and respirators, to Italy via plane on March 12. However, the report does not specify whether these goods were purchased or donated.
According to Reuters, the transportation was organized by China's Red Cross, which is mostly state-funded and overseen by the Chinese Communist Party. The shipment was accompanied by nine medical personnel from China.
Italy, the hardest-hit country by the CCP virus outside of China, was the first and only G7 nation to sign on to the Belt and Road Initiative, also known as the One Belt, One Road Initiative.
This, including other Chinese diplomatic and propaganda activities, aims at building China's image in Europe as well as the ruling CCP's soft power, Jakóbowski said in an interview.
Silenced by the Regime
Chinese donations are used by Beijing to soften the fact that Beijing did not take any action to warn the public and prevent the spread of the CCP virus, Jakóbowski said. He added that the CCP also failed to act in January to prevent millions of people from leaving Wuhan for the Lunar New Year, leading to a worldwide COVID-19 outbreak.
The CCP tried to muzzle Chinese citizens who revealed the truth about the epidemic outbreak.
Li Wenliang, an ophthalmologist at a Wuhan hospital, was one of the first whistleblowers to post on social media information about the outbreak of an "unknown pneumonia." After the post went viral, Li was summoned by the local police and reprimanded for "rumor-mongering." Later, he was forced to sign a "confession statement" in which he agreed to not commit such acts. Li contracted the CCP virus while treating a patient and died six days later.
Another doctor, Ai Fen, who provided the diagnosis report to Li, realized that the "unknown" virus could be contagious and required all employees in her department to wear protective masks. The police did not go after Ai but she received an "unprecedented, very harsh admonition" from her superiors for her actions.
Wuhan citizens also alarmed the public about the CCP virus. Fang Bin, a Wuhan clothes salesman, was forcefully taken to a police station by masked men after posting a video showing eight body bags in a van parked outside a hospital. Fang later recounted and went missing two weeks after.
Businessman Ren Zhiqiang went missing after publishing an online article criticizing the regime for its handling of the CCP virus and censoring information about the outbreak on the internet.
The Epoch Times documented many stories of Chinese citizens silenced for trying to alarm the public about the COVID-19 epidemic.
How Serbia Obtained Protective Masks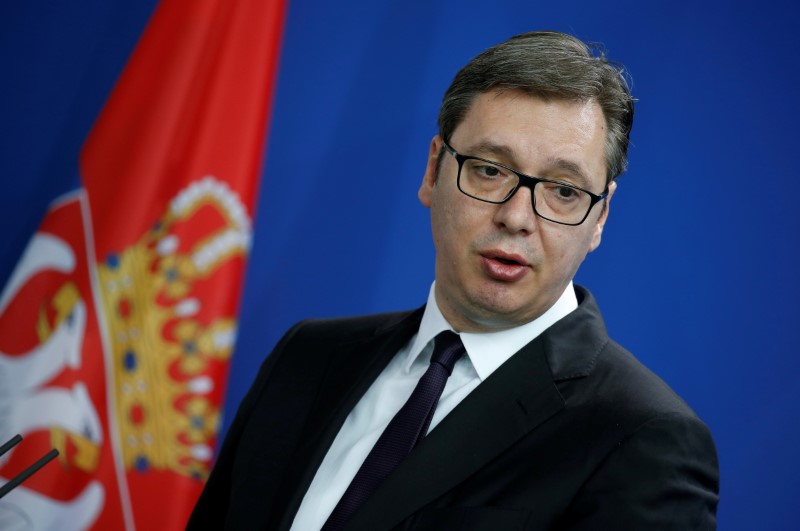 Serbian President Aleksandar Vučić said during a press conference on March 15 that he had sent a letter to Chinese leader Xi Jinping to ask for help with medical supplies needed to curb the spread of the CCP virus after the European Union adopted a new requirement for exporting medical protective supplies to non-EU states in order to secure supply for EU members in need.
European response to the #coronavirus: Protecting people's health and ensuring that goods flow in the internal market pic.twitter.com/9JNBzHjqvc

— Ursula von der Leyen (@vonderleyen) March 15, 2020
"Vučić stated that there was no great international solidarity and no European solidarity," a statement from his office said, referring to the EU regulation that now requires prior authorization to export medical supplies out of the EU.
In his letter to Xi, Vučić asked Beijing to send Serbia "everything," even doctors, according to Balkan Insight.
Vučić said that Serbia had purchased 5 million masks from China and was in the process of procuring new respirators.
A batch of testing kits for detecting the CCP virus, donated by the charity Mammoth Foundation based in Shenzhen, China, arrived in Serbia on March 16, according to the Telegraf.
The second batch of medical supplies and a group of Chinese medical experts arrived from China on March 21.
After the arrival of Chinese experts, Vučić modified Serbia's response plan to the pandemic to follow a "Chinese model," according to researcher Eleanor Albert's report in The Diplomat.
Serbia will implement massive testing of its population and immediately isolate mild cases of COVID-19 in "makeshift clinics," while the more severe will remain in hospitals. Those, who violate "social distancing guidelines, including a curfew" will face 3 to 12 years in prison, Albert wrote.
China's state media widely publicized how Vučić praised China for its response and kissed the CCP flag to show his appreciation, as well as Vučić's dissatisfaction with the EU responsiveness, wrote Albert.
"Repairing China's domestic and international reputation in the aftermath of its own fight against the coronavirus is no doubt the primary motivation driving the propaganda and foreign assistance push," he added.
Last week, European Commissioner for Neighborhood and Enlargement Olivér Várhelyi announced an assistance package to Serbia worth 93 million euros ($102.6 million), including 15 million euros ($16.5 million) for the purchase and transport of medical supplies and 78 million euros ($86 million) for economic recovery, according to a statement from the EU delegation to Serbia.
By March 29, Serbia had already received two shipments of medical supplies, one from China with supplies partially paid by Serbia and partially donated by China with transport fees financed by the EU, according to CorD Magazine. And another from India fully financed by the EU.
Serbia formally applied for EU membership in 2009. It was granted candidate status in 2012 but is yet to become a member.
The United States appropriated nearly $274 million in aid to fight the COVID-19 pandemic oversees, of which $1.2 million was allocated to Serbia on March 27, the State Department said.
Beijing has extended loans worth billions of dollars to build railways, roads, and power plants in Serbia, mainly using Chinese workers, and bought Serbia's only copper mine and a steel plant, according to Reuters.
The country also participates in the Belt and Road Initiative (BRI), according to the Center for Strategic and International Studies, and has signed an agreement with Chinese telecommunications company Huawei to establish a digital surveillance system called "Safe City" in several Serbian cities, including the country's capital Belgrade.
Iran Receive Shipments of Medical Supply From China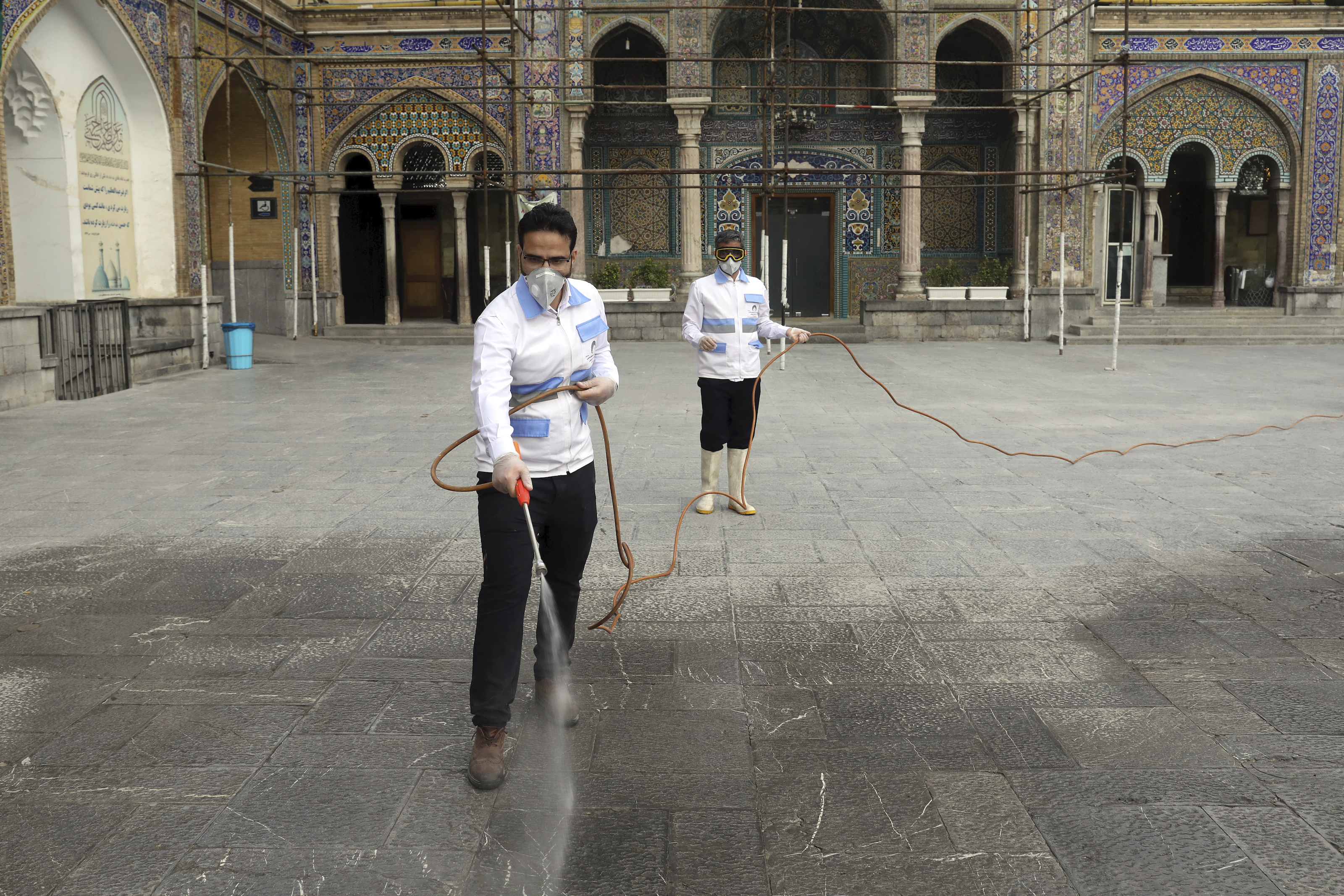 The Chinese Red Cross delegation brought "humanitarian aid including 50,000 test and diagnostic kits and 13 respiratory machines" to Iran on Feb. 29, reported The Wall Street Journal.
Iran has a strategic partnership with China, which helped the country to circumvent U.S. sanctions. Iran has imported embargoed materials from China while continuing to sell oil to the Chinese regime. Iran also allowed flights to and from China until the end of February.
The Trump administration imposed sanctions on Iran aimed at cutting off "revenues the [Iranian] regime uses to bankroll terrorist groups, foment global instability, fund nuclear and ballistic missile programs, and enrich its leaders," the White House said.
World's Assistance to China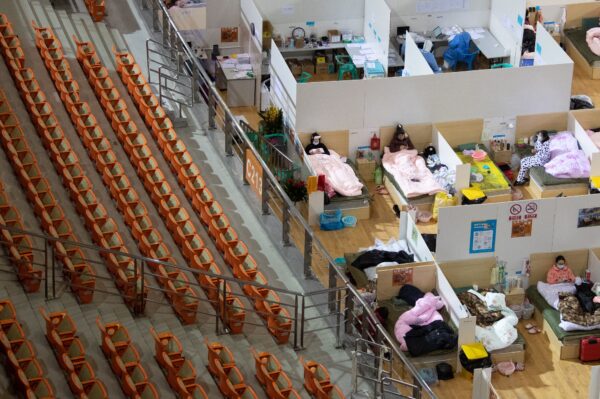 While the CCP virus was spreading in China in January, protective masks became a treasured commodity and China experienced a severe shortage of masks and other medical supplies needed to protect against the new illness, according to the South China Morning Post.
Several countries and international organizations rushed to donate masks to China. In Japan, the government, major cities, corporations, and individuals donated masks, medical supplies, or money. Japanese company Ito-Yokado donated over 1 million masks to China, according to Brookings, The Vatican has donated 600,000-700,000 protective masks to several Chinese provinces, according to Catholic News Service.
UNICEF sent 6 metric tons (6.6 tons) of medical supplies including masks and protective gear to Wuhan, China, in January, according to a statement. The United States donated "nearly 17.8 tons of … medical supplies to the Chinese people, including masks, gowns, gauze, respirators, and other vital materials," the State Department said. "Along with the hundreds of millions generously donated by the American private sector."
On Feb. 1, China's Premier Li Keqiang has asked the EU to facilitate China's urgent procurement of medical supplies from member countries, amid the CCP virus outbreak, Reuters reported. During the next three weeks "over 30.5 tonnes (33.6 tons) of personal protective equipment to China has been provided by France, Germany, Italy, Latvia, and Estonia. The transport costs were co-financed by the EU Civil Protection Mechanism," according to a European Commission statement.
Medical supplies and equipment delivered to European countries by China had not exceeded assistance received by China from the European Union as of March 20, Jakóbowski noted, adding that more advanced medical equipment usually is not donated but sold by China. Chinese donations are mostly made by the Chinese Red Cross, or Alibaba Foundation founded by Jack Ma, a Chinese billionaire, and those consist mostly of protective masks and COVID-19 test kits, Jakóbowski said.
China Seizes Foreign Manufacturers' Masks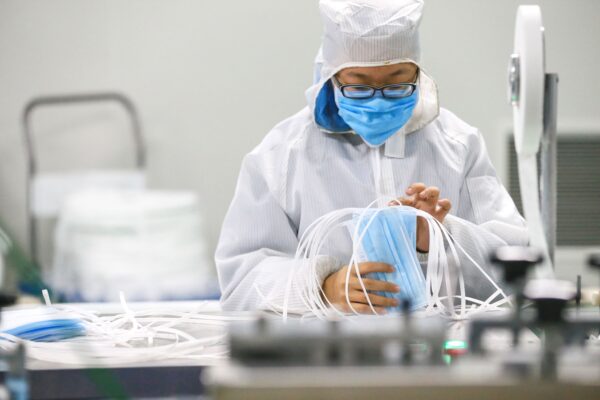 White House trade adviser Peter Navarro said in a Feb. 23 interview with Fox News that Chinese authorities were exacerbating the mask shortage in the United States by placing export restrictions on N95 masks produced by Chinese factories belonging to the American firm 3M.
"[China] nationalized an American factory that produces [the masks] there," he said.
Czech company Respilon, which assembles protective masks in China, was notified by the Chinese authorities in January that a ban on mask exports had been imposed by the government, Respilon's CEO Roman Zima told Novinky.cz that Chinese authorities used Respilon's factory to produce masks for its own use.
Chinese authorities seized 750,000 of Respilon's masks stored in a warehouse in China, Respilon's Managing Director Jana Zimova told The Epoch Times.
The company managed to recover 120,000 of these masks, brought them back to Czechia, and donated 50,000 of them to charities and the Czech government, Zimova said. "The rest of our goods is still in China," she added.
Respilon moved its mask production temporarily to Turkey. In mid-May, it will move it to Czechia, where it will produce masks that filter 99.9 percent of all viruses and bacteria, Zimova said at a press conference.
The New York Times reported that half of the world's masks were produced in China before the CCP virus outbreak, after which China increased its mask production by about 12 times.
Milan Kajinek, Cathy He and Eva Fu contributed to this report.