The United States' recent tariffs on Chinese imports has led to new scrutiny of China's trade practices. One persistent problem has been China's methods of evading import duties.
On April 20, European Union and Italian authorities revealed that they were investigating possible wide-scale tax fraud by Chinese criminal gangs who import goods via Greece's largest port, Piraeus, a trade gateway between China and Europe, officials said.
An official at the Italian Central Anti-fraud Office's special investigative unit, Fabio Botto, said the suspected scam at Piraeus had cost Italy tens of millions of euros in unpaid value-added taxes (VAT), though the total could be far higher, as the investigation was not over.
Italy began investigating the Piraeus case in late 2017 after seizing falsified invoices at customs offices, Botto said.
The European Anti-Fraud Office (OLAF) confirmed it was working with Italy on the investigation but declined to give details, citing confidentiality.
Botto said his agency had evidence that Chinese-owned firms run by the criminal groups were fraudulently avoiding import duties and VAT on large shipments of goods through Piraeus.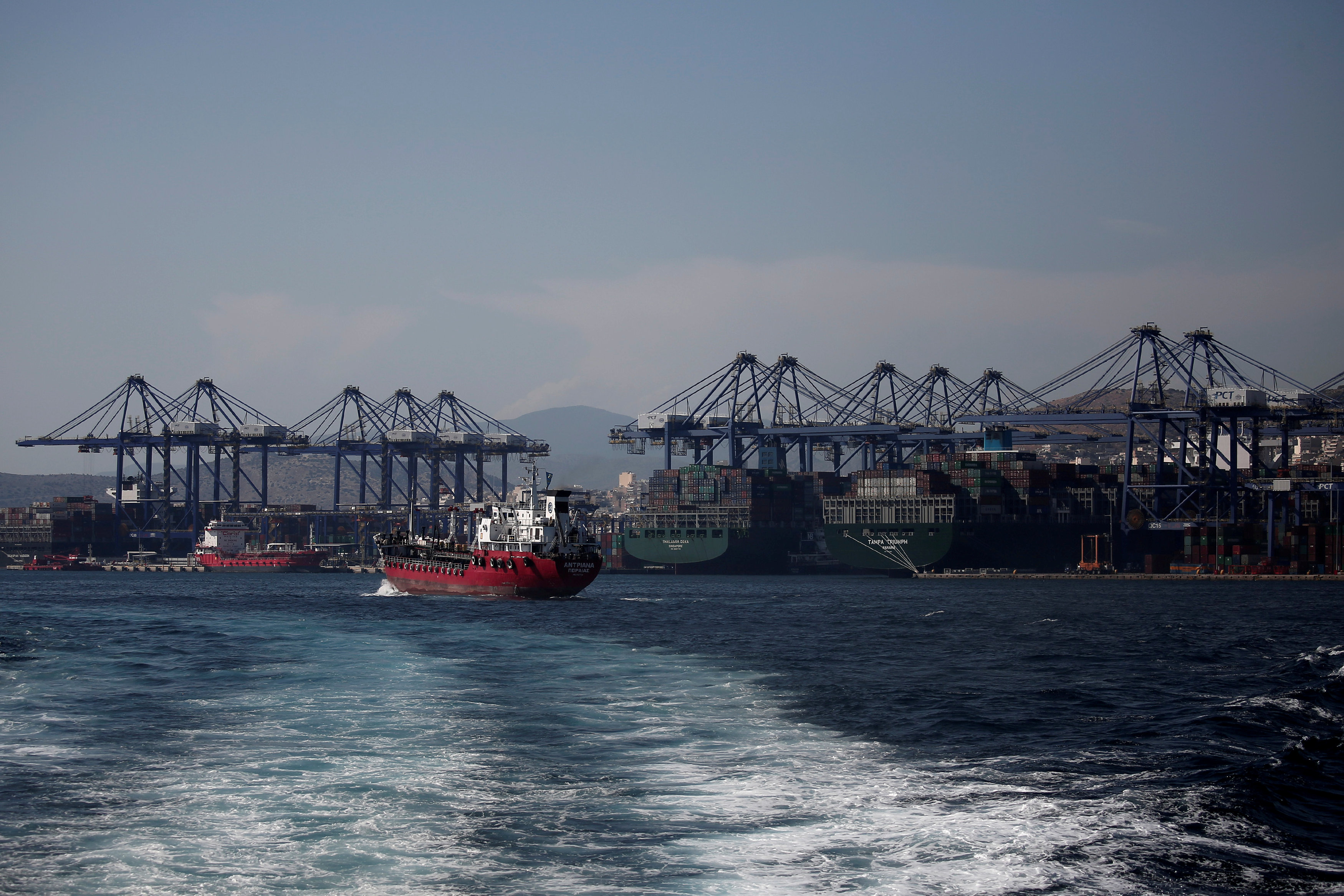 The groups import goods, often counterfeit clothing and footwear, and massively understate their value to EU customs to avoid import duties, he said. They also lie about the firms that receive the goods, enabling them to avoid VAT.
Greece's Financial Crime Unit is conducting a separate investigation into a suspected tax fraud case involving Chinese goods imported via Pireaus. The Greek unit has had little contact with Italian and EU authorities and has not been informed about the wider investigation, an official there said.
China's state-owned shipping company, COSCO Shipping, has held a majority stake in Piraeus since 2016.
The port is part of the Chinese regime's "One Belt, One Road" (also known as "Belt and Road") initiative. China has invested millions in the port as a means of boosting trade and exerting geopolitical influence in the region.
Profiting From Evading Tariffs
In China, tariff evasion has become a full-fledged business. As first highlighted by The New York Times, a number of Chinese broker companies openly advertise their services of disguising the true origins of Chinese-made products by shipping them to another country. 
Shipping goods to another country before they land at the destination country, a practice known as transshipment, is a typical part of trade, but if one disguises the true intent of the transport of goods, it is considered illegal.
The Chinese firm Settle Logistics, for example, notes on its website that it can help companies evade import duties by transferring goods to Malaysia, Thailand, Taiwan, Indonesia, and India.
Settle Logistics explained that it had registered subsidiary companies, representatives, and factories in Malaysia, which would allow its clients' goods to receive official certification and thus pass any potential inspection.
In addition, the company noted that shipping to India is less likely to attract scrutiny from European Union authorities, making it an ideal transit point for clients' goods.
Meanwhile, the Guangdong-based CT-Chan Supply Chain Management Co. advertised on its website, "Transshipment is the only method for getting rid of high tariffs and import restrictions."
Past Transgressions
Recently, China has also been accused of transshipping steel to Vietnam in order to circumvent antidumping and countervailing duties on Chinese imported steel, imposed by the U.S. Commerce Department in 2015 and 2016. The Commerce Department had taken action after finding that the Chinese regime dumped government-subsidized steel.
Research firm IHG Markit explained the Chinese regime's methods of avoiding tariffs, in an article on its website. "Sometimes transshipped goods are minimally transformed and slapped with a new origin label, and sometimes they spend a short holiday in port storage and then are moved along to their final destination," it said.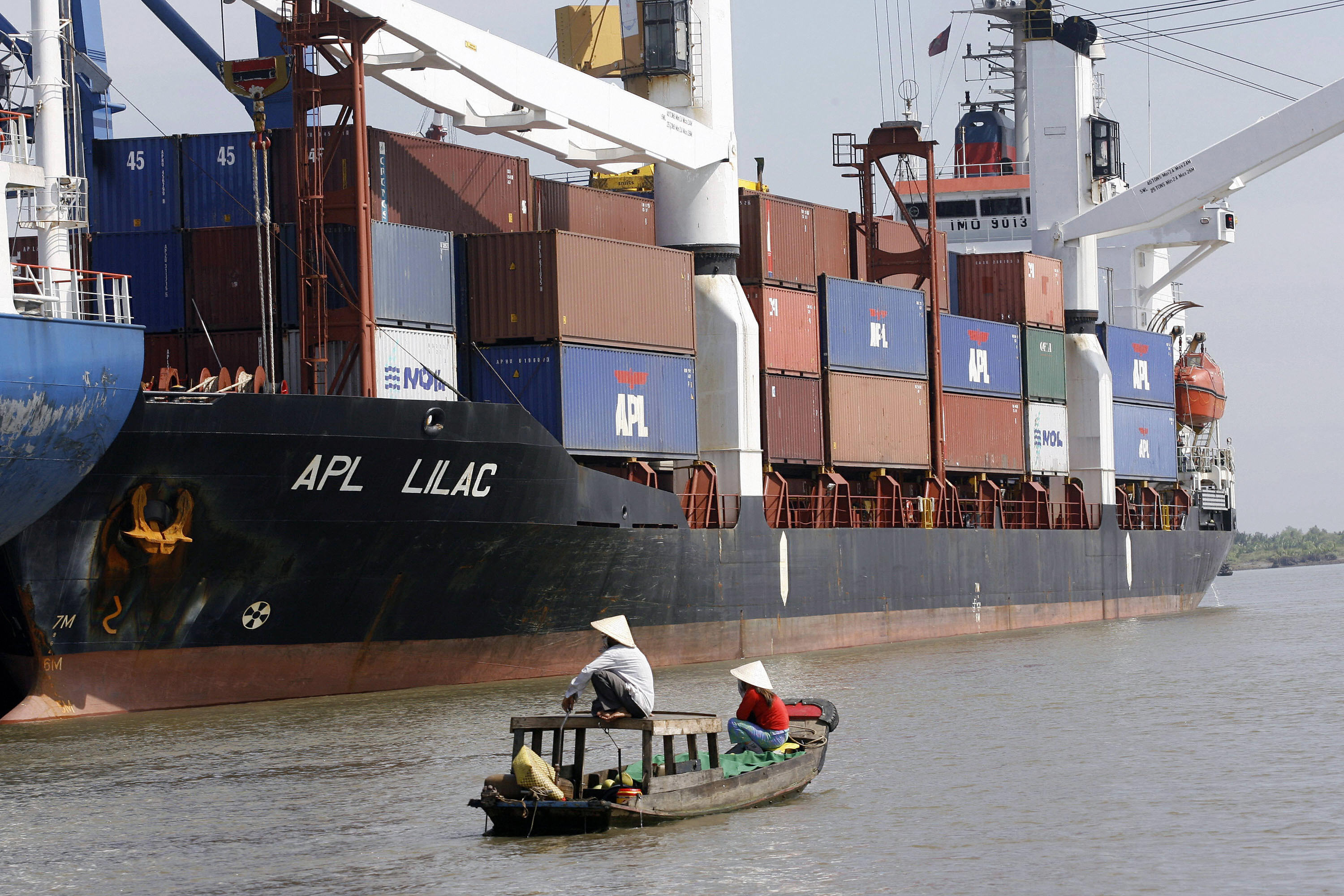 China had shipped steel to Vietnam, where it was coated with zinc and other products before being transported to the United States, according to IHG Markit.
The firm also found that exports of Chinese steel to Vietnam grew at the same time that exports of Vietnamese steel to the United States increased: Chinese steel exports grew from 3.2 billion kilograms (about 3.5 million tons) in 2013 to 6.7 billion kilograms (about 7.4 million tons) in 2017, while Vietnamese exports grew from 13.3 million kilograms (about 14,660 tons) to 516.4 million kilograms (about 569,000 tons) during the same period.
In December 2017, the Commerce Department announced the United States would impose import duties on Vietnamese steel, citing findings that the steel had originated from China and had evaded U.S. duties.
Prior to discoveries of transshipping steel, a honey expert at Texas A&M University uncovered that a great deal of honey sold in the United States had actually originated in China, despite labels claiming it was produced in other countries.
The United States had imposed high tariffs on Chinese honey due to the regime's dumping practices, according to expert Vaughn Bryant. "After that, Chinese honey was too expensive to import, so one solution was to sell it to other countries. Some of those other countries then resold the Chinese honey to the U.S.," he said.
Reuters and Epoch Times staff member Xue Fei contributed to this report.
Recommended Video:
5 Imported Foods From China You Should Avoid