China's power cuts and blackouts have affected more than 19 provinces, causing factories to shut down and disrupting the global supply chain. Several Apple and Tesla suppliers and companies in the chemical industry suspended their production, which caused the prices of raw materials to soar.
Chinese news portal Sohu reported on Sept. 28 that workers at Advanced Semiconductor Engineering's (ASE) plant in Kunshan were sent home because the power supply was cut off. On Sept. 26, the authorities in Kunshan, a county-level city in Jiangsu Province, issued an urgent notice, requiring local businesses to curb energy consumption. ASE was given an additional day to complete its work-in-progress (WIP) production, which refers to partially finished goods awaiting completion.
According to the China Semiconductor Forum, since Sept. 22, many of China's A-share listed companies have reported that their production lines were suspended due to power cuts.
The widening power rationing and forced cuts have caused supply disruptions to large global companies such as Apple Inc. and Tesla Inc.
On Sept. 26, Foxconn affiliate Yisheng Precision Industry, which is a critical component supplier of Apple and Tesla, said that its Kunshan plant would temporarily suspend production from Sept. 26 to Oct. 1—a decision based on the city's policy of suspending industrial power supply.
Kang Erfu Holdings, iPhone's acoustic component supplier, also announced that its Suzhou plant would be suspended for five days until noon on Sept. 30, and it would use inventory to support customer needs.
Several chip-packaging and testing service providers from Intel, Huida, and Qualcomm received government notices requesting factory shutdowns in Jiangsu Province for several days.
Changhua Technology, the semiconductor packaging material supplier of NXP, Infineon, and ASE, also announced that it would suspend production, starting from the eve of Sept. 26 to the end of the month.
The power cuts caused factory production shutdowns, longer delivery cycles, and increased production costs for semiconductor packaging, testing, and module factories. According to a report by the Susquehanna Financial Group, orders and shipments of semiconductor products have been delayed by 21 weeks in August, making it the most prolonged delay since 2017. Previously, this period usually spanned six days.
Wang Jun, former director of the Unirule Institute of Economics, told The Epoch Times that power outages have caused unstable production environments and may cause foreign companies to move out of China.
"Don't mention the Pearl River Delta yet. If there is a power outage in the Yangtze River Delta, the impact will be enormous. Take Suzhou as an example; although the city is not large and is not the provincial capital, several of Apple's foundries are there. If there is a power outage, it will be extremely troublesome. It will incur a tremendous loss for Apple, and its foundries may consider moving to other countries," Wang said.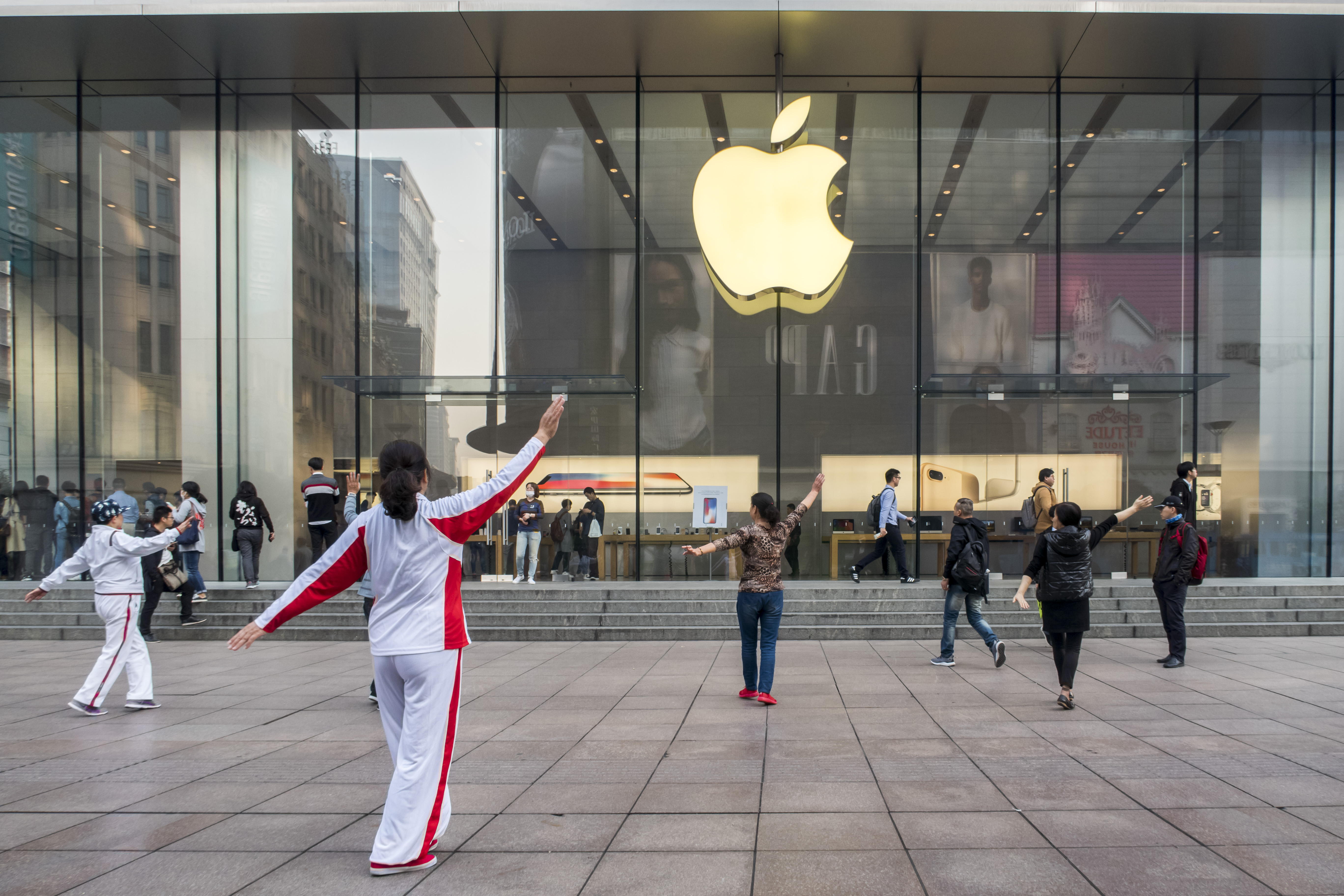 Chemical Industries Impacted
Due to the power curbs, major companies in the chemical industry have also stopped production. More than 10 listed chemical companies, including Nanjing Hongbaoli, Hefei Fengle Seed, Yibin Tianyuan Group, and Limin Group, have recently announced the suspension or reduction of production.
Hefei Fengle Seed announced on Sept. 28 that its subsidiaries, Anhui Fengle Fragrance Co. and Anhui Fengle Agrochemical Co., received an "energy consumption control" notice from the local government, requiring the companies to suspend production during certain hours of the day to conserve electricity. The power curbs began on Sept. 26 and ends on Oct. 8, according to the notice from authorities in Anhui Province.
On Sept. 27, Jiangsu Huachang Chemical Co., located in Jiangsu, announced that it reduced the production load by 20 percent based on a single system operation, which would affect its overall chemical fertilizer production capacity of 7,000 tons per month.
Kingenta Ecological Engineering Co. and its subsidiaries also announced on Sept. 27 that they would limit production time to reduce electrical load. Kingenta Ecological, headquartered in Shandong Province, specializes in producing various chemical fertilizers.
Cost of Raw Materials Skyrocket
The power cuts, which slowed production, and high shipping costs have caused the prices of raw materials to skyrocket. According to Echemi, a global chemical industry website, the prices of several essential chemical raw materials have risen sharply.
Lithium hexafluorophosphate is currently quoted at $69,800 per ton, increasing 543 percent from September 2020. Lithium hexafluorophosphate is presently in short supply, many companies are out of stock, and some suppliers have stopped providing cost estimates. Lithium hexafluorophosphate is commonly used as an electrolyte in lithium batteries, ceramic industries, and welding electrode manufacturing.
Phosphoric acid, a critical component of fertilizers, detergents, and many household cleaning products, was quoted at $3,000 per ton, while the price at the beginning of September was about $1,187 per ton, increasing 296.98 percent compared to the same period last year.
Dimethylcyclosiloxane (DMC), the primary raw material producing silicone, was priced at $9,307 per ton, increasing more than 60 percent compared to the previous month.