Commentary
Although China appears to have had an impressive first half of 2021, appearances, as we all know, are incredibly deceptive. After all, if the country's economy is as impressive as we have been led to believe, then why is it failing hundreds of millions of its citizens?
If I were to ask you the best way to gauge the health of the economy, what would you recommend?
Eminent, highly-respected economists point toward GDP, or gross domestic product, as an effective tool for gauging the financial temperature of a country. GDP, as you are no doubt aware, indicates the market value of all goods and services produced in a given period of time. In order to determine whether a nation's economy is growing or receding, economists turn to GDP. The stronger the GDP, we're told, the stronger the country. At first glance, that's good news for China. With glances, however, we often miss the bigger picture.
In July, the National Bureau of Statistics announced a growth in China's GDP. The country's GDP had grown by almost 8 percent in the second quarter of this year, compared to the same period in 2020. Considering the bureau is tightly controlled by Beijing, such findings should always be taken with a generous helping of salt. Nevertheless, let's imagine for a second that China's GDP has grown by 8 percent. What does this tell us about the country?
Very little, actually. GDP is, in fact, a very poor tool for measuring a country's health. It's the equivalent of using a thermometer to check for a concussion. As Senator Robert Kennedy famously said, GDP "measures everything except that which makes life worthwhile."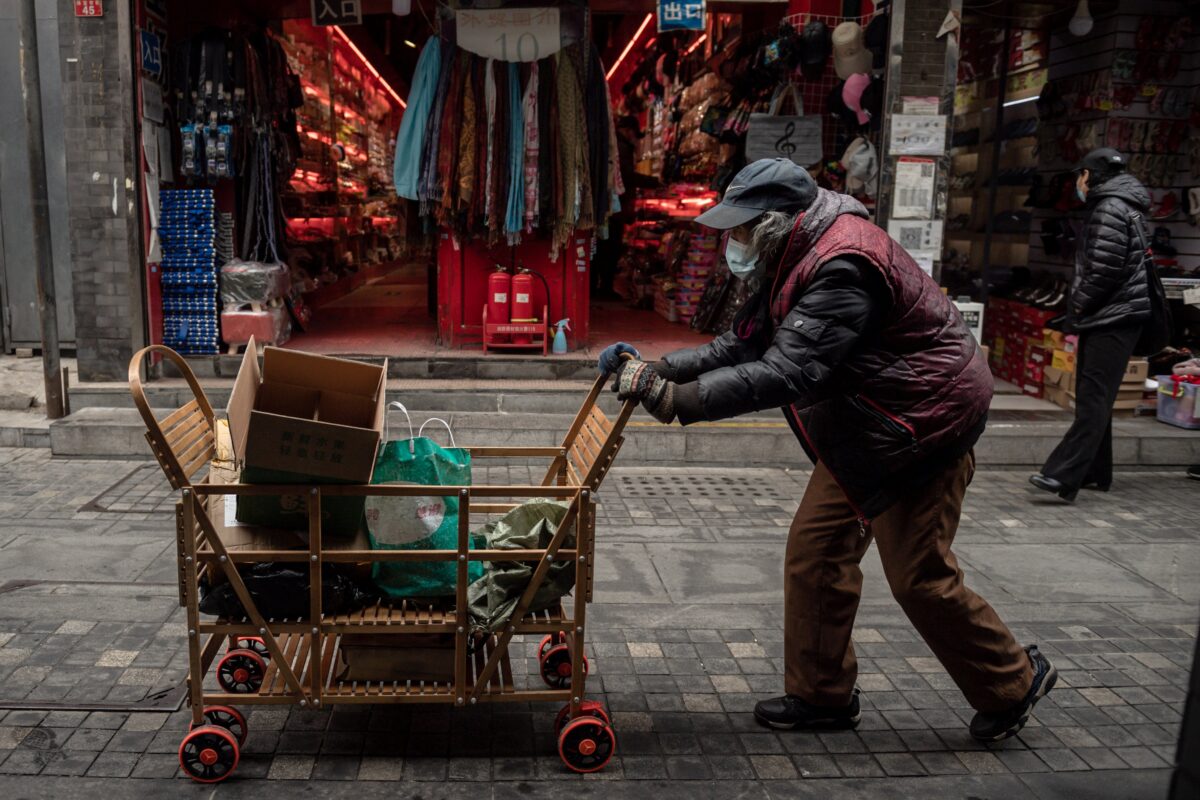 The problems of using GDP to measure a country's "health" are as numerous as they are obvious. First and foremost, it tells us absolutely nothing about the broader population. Second, it distracts us from the fact that a number of controversial actors contribute to a country's GDP. Third, as these actors help a nation's GDP grow, many of them profit from our pain. Take the pharmaceutical industry, for example, it quite literally profits from our pain. In 2017, the global pharmaceutical industry contributed more than $532 billion toward the world's GDP—that amount is almost equivalent to Belgium's GDP. Although the pharmaceutical industry provides a vital service, it also plays a major role in facilitating prescription drug addictions ravaging communities around the world. Big tech companies, meanwhile, contribute significantly to the global GDP. However, these companies, as I have discussed before, tend to exert a nefarious influence over society. Facebook, for example, has been shown to make people more anxious and more depressed. Furthermore, with a combined market cap of $7.5 trillion, the Big 5 (Facebook, Amazon, Apple, Microsoft, Alphabet) are growing in power. As they grow, society's woes grow in tandem.
Which brings us back to China's GDP. To get a clearer picture of China, the real China, one must focus on its GDP per capita, or income per person. According to the World Bank, that number is $10,500, putting the country somewhere between Grenada and Nauru, a tiny island country in Micronesia.
When we think of China, our minds often drift toward "wolf warrior" diplomacy and technological prowess. In reality, the harsh rhetoric and muscle flexing are an attempt to distract us from the reality of the situation facing the Chinese regime. If China really is to overtake the United States, it has considerable work to do.
As the Scottish-American historian Niall Ferguson recently noted, China's GDP, which is adjusted on the basis of "purchasing power parity," tells us "that a meal in Chongqing is quite a bit cheaper than one in Chicago." According to the author, on a current dollar basis, "China's GDP last year was still just 72% of U.S. GDP, even with Hong Kong included." Furthermore, China's growth appears to be built on a faulty foundation. Ferguson warns that the country "has been boosted for many years by the construction of an excess supply of housing units," and these units have been "financed by an unsustainable mountain of debt."
Over the past five years, as Michael Pettis, an expert on China's economy, has noted, "China's official debt-to-GDP ratio has soared by nearly 45 percentage points." Compared to other developing countries, this happens to be one of the highest debt ratios in the world. It also happens to be one of the highest ratios "for any developing country in history," wrote Pettis.
In Beijing, contrary to popular belief, rational actors are hard to find; in fact, homo economicus appears to have gone extinct many years ago. Even if GDP was actually a good indicator of economic well being—which it's not—China would still be in trouble. To add salt to Beijing's numerous, gaping wounds, Goldman Sachs recently cut its China growth forecast; the multinational investment bank expects zero gross domestic product growth in the third quarter of this year. As we can see, the somewhat stellar GDP showings that the regime so desperately clings to are disintegrating at breakneck speeds. Then again, does a nosedive in GDP really matter? To paraphrase the economist Joseph E. Stiglitz, GDP fails to "measure health, education, equality of opportunity, the state of the environment or many other indicators of the quality of life."
China projects a strong image, but the facts tell a very different story. With or without a strong GDP, China is a country with numerous problems and with no obvious remedies. Facing an economic crisis of epic proportions, expect these problems to become even more profound.
Views expressed in this article are the opinions of the author and do not necessarily reflect the views of The Epoch Times.