News Analysis
It appears that China has finally broken its drought when it comes to exporting fighter jets.
In December of last year, the Pakistan Air Force (PAF) announced that it would soon acquire 25 Chinese-made J-10C combat aircraft. These fighters could be deployed as early as March.
This purchase was a long time coming. Speculation that the PAF would acquire the J-10 goes back at least a decade. Earlier plans to buy up several dozen J-10s were scuttled by a lack of funding, but India's decision to purchase 36 highly advanced, French-made Rafale fighter jets apparently pushed the Pakistanis to move forward with their own buy of modern fighters.
All good news for China, up to a point. Beijing has not had much luck lately exporting its fighter jets. It has tried to flog some of its less capable combat aircraft on the global market but with little success.
During the 1990s and 2000s, China offered export versions of two domestically-built fighter jets, the JH-7 (designated the FBC-1 "Flying Leopard") and the F-8IIM (a heavily upgraded MiG-21, a plane that first flew in the 1950s). Neither of these planes secured an overseas sale.
Up until now, China's best result has been a handful of sales of its JF-17 to Burma (Myanmar) and Nigeria. The JF-17 is a rather basic lightweight fighter jet built explicitly for export. Pakistan has been its biggest buyer, with intentions of acquiring up to 200 planes. At the same time, these JF-17s will be manufactured in Pakistan and equipped with Western radar and Russian engines. There is very little "Chinese" about this aircraft.
Not surprisingly, the Chinese have pinned a lot of hope on the J-10 when it comes to overseas sales. The J-10 was China's first "fourth-generation-plus" (4+) combat aircraft. It is an agile, single-engine fighter jet roughly in the same class as the US F-16C. It features fly-by-wire flight controls and a "glass cockpit," meaning that it utilizes several multi-function flat-panel displays, as opposed to traditional analog instruments.
The J-10 has had its share of teething problems. Although its development was initiated in the mid-1980s, it didn't fly until 1998, and it was nearly 20 years before it entered operational service with China's People's Liberation Army Air Force (PLAAF). Even now, it is equipped with a Russian turbofan engine—underscoring China's ongoing difficulties with developing a usable jet engine.
The latest variant, the J-10C—the version being exported to Pakistan—is considered to be a relatively advanced fighter. The J-10C features a highly advanced active electronically scanned array (AESA) radar and is capable of firing long-range missiles, meaning that it could engage enemy aircraft as far away as 124 miles. One report claims that the J-10C is comparable to the most advanced versions of the F-16 (the so-called "Block 60/70" version).
China, despite being consistently among the top 10 arms exporting nations, is still essentially a niche supplier of weapons systems. According to the Stockholm International Peace Research Institute (SIPRI), Chinese arms exports in 2020 consisted mainly of tactical missile systems (such as anti-tank weapons or anti-ship cruise missiles) and armed drones. After that comes artillery systems, mortars, and lightly armored vehicles.
Sales of big-ticket items, such as warships, submarines, main battle tanks, and fighter jets, were few and far between—the major exceptions being the sale of Yuan-class submarines to Pakistan and Thailand, and offshore patrol vessels to Malaysia.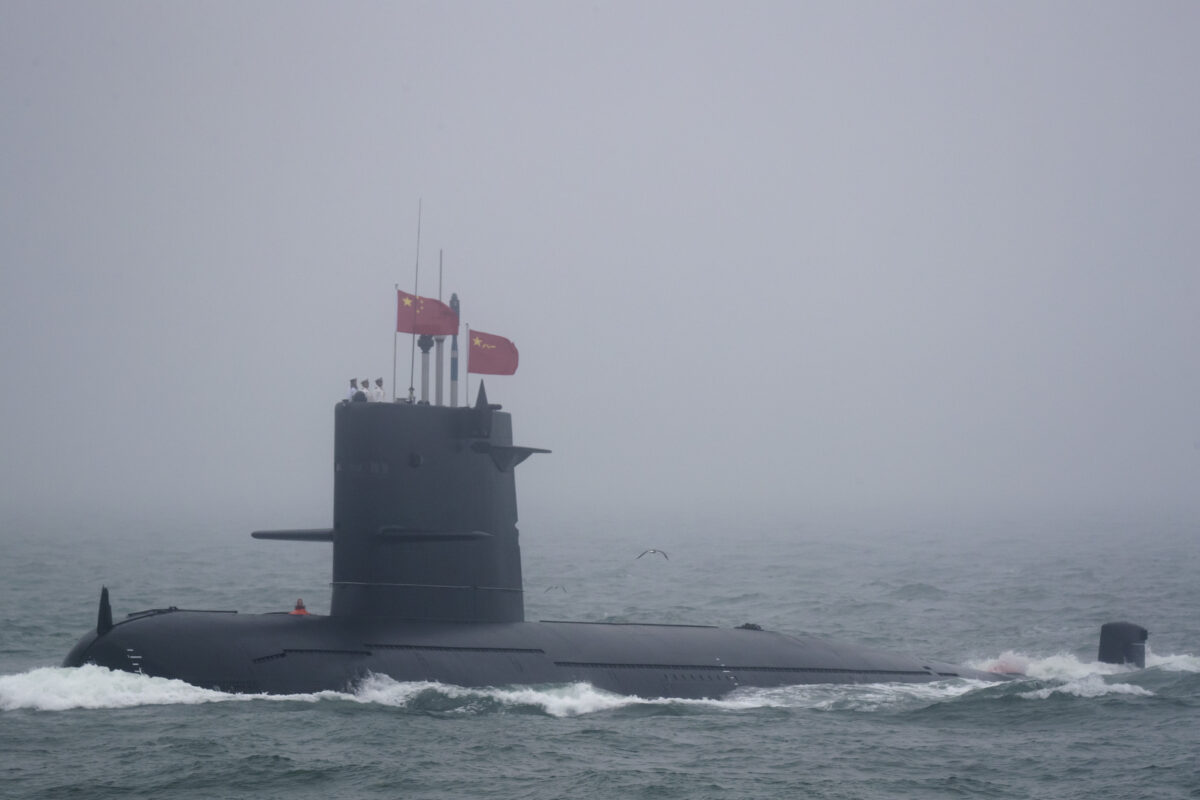 In fact, in 2020 China slipped to number eight on SIPRI's list of leading arms exporters, behind France, German, and even Spain. Its arms sales for the period 2016–2020 were less than one-sixth those of the United States, the world's leading arms exporter.
Armed drones, in fact, are China's main exception to the rule of exporting rather prosaic weapons systems. As noted in an earlier article, Beijing has had great success selling armed drones.
According to SIPRI, China has exported armed drones to at least 16 countries on three continents, including Egypt, Indonesia, Iraq, Jordan, Nigeria, Saudi Arabia, Serbia, and the United Arab Emirates (UAE). These deals have earned Beijing more than US$700 million in export sales.
China has quickly become the developing world's go-to source for armed drones, and Chinese drones are being used regularly in combat. While perhaps not as advanced as their competitors, Chinese drones are filling a critical—and lucrative—market niche.
Countries may not be lining up to buy most Chinese weapons, but armed drones are a segment where Beijing has several advantages over its competitors: a "good-enough" product—at a relatively low price—to just about anyone who has the cash, and with few or no questions asked.
Will Beijing be able to duplicate its success with exporting the J-10 that is has had with armed drones? It is probably too soon to say. Certainly, China faces a lot of competition in the global fighter business and, therefore, prospects for overseas sales of the J-10 remain dim.
Nevertheless, a successful sale of the J-10 to the Pakistanis raises the prospects that China could flood the global arms market with a relatively cheap and yet quite capable fighter jet. In particular, the J-10 could appeal to African, Asian, and Latin American air forces with ambitious plans and thin wallets.
Views expressed in this article are the opinions of the author and do not necessarily reflect the views of The Epoch Times.